The new world mixed team champions have been crowned, Japan taking the title again after a very tight victory over France in the final. Following the medal ceremonies and the outstanding schedule of photos and interviews, IJF President Marius Vizer made time for a special last presentation.
Mr Vizer came to the stage to thank Mr Khalid Al Attiyah, Qatar Judo Federation President, for the magnificent organisation of the World Judo Championships - Doha 2023. The staff and volunteers gave their time and attention generously to judo for the 8 days of the event but also for many months of preparation. Mr Al Attiyah was presented with the specially designed Jigoro Kano statue.
Mr Rougé was also honoured for his long service as IJF General Secretary. Mr Rougé was pleased to receive the Jigoro Kano statue from Mr Vizer, to much applause.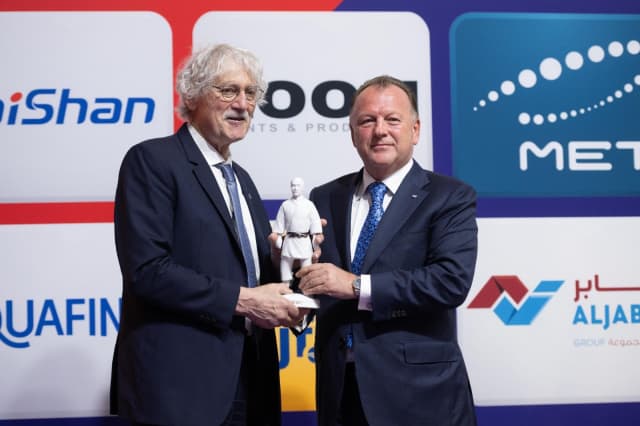 In a last moment of friendship and respect Mr Al Attiyah made an unexpected presentation of his own, a beautiful plaque, a symbol of the trust and collaboration they have share in the years leading up to this outstanding world championships.