The Croatian Judo Federation have done it! Last weekend something very special happened in Dubrovnik, thanks to the commitment of the Croatian organisers, the EJU and all the federations in attendance. It was a European Cup, with referees, with contest sheets, with a live stream.
I watched from home and it evoked such an emotional response, to hear the familiar but distant sound of a judo event, with the encouragement from team-mates and coaches, with the referee calls and the general hum of movement. We could hear feet sweeping across the tatami and the occasional explosion as judoka landed at the hands of their opponents.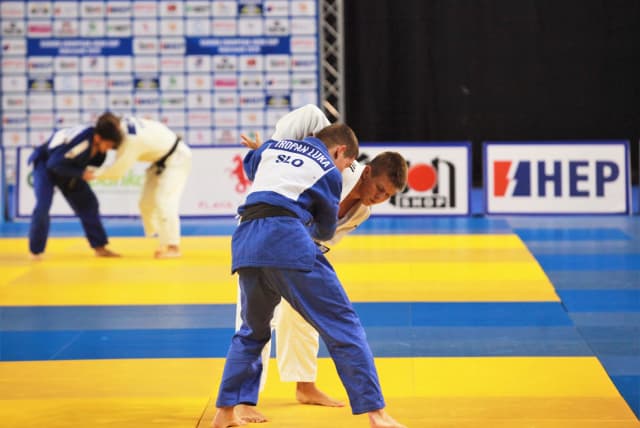 EJU Sport Director Catarina Rodrigues spoke clearly about the impact of the tournament, "We are all happy to be back together, to be back in a judo venue. We all know how important this event is and how important it is for all to go well. We have worked hard to build confidence throughout the judo family, around the world, to know that we will have our sport back and that we can implement procedures to keep us all safe."
In the current global climate, the safety of all people is paramount and Catarina believes in this as much as anyone could, "The safety and health of the athletes and every one involved in the event has been our main concern. Therefore we have applied the IJf and EJU protocols, combined with instructions from local authorities. We had a Covid-19 manager and a medical doctor within the organising team since we started the accreditation process. They have worked in unison with me and our EJU team.
Athletes, coaches, referees and officials have followed all protocols, in the most professional way, adapting to new routines. We know it always takes a while for new procedures to settle and we monitored closely."
As we all get to grips with new ways of living and working, we realise more than ever how important it is that we apply judo values in all we do, with each member of society playing their part.
Catarina continued, "Although you can apply all manner of security protocols, a lot relies on each person taking responsibility for themselves. So we needed to work as a team in order to protect you and to protect ourselves and even those outside of this immediate environment.
I am confident that on completion of this enormous task, we will all be happy with the outcome of this first official event. The commitment of the Croatian Federation has been inspirational and enabled so much to happen in a positive way."
Sanda Corak, Croatian Judo Federation, President, spoke at the draw, "It is a great honour and privilege to be a host of the first international judo competition after the lockdown. The Croatian Judo Federation has done everything in its power to organise a top event in this current Covid-19 situation. It is also a great feeling to see all the participants, who trust us and who were willing to come to this amazing city and participate in the Senior European Judo Cup."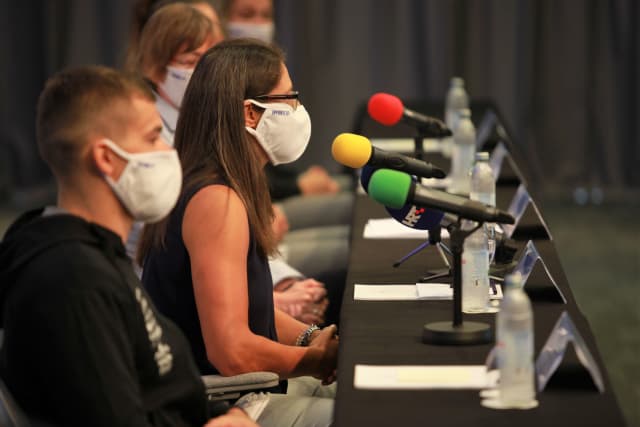 On day two of the event the tatami enjoyed the company of IJF World Judo Tour big-hitters Barbara Matic (CRO), Larissa Ceric (BIH) and Alexandar Kukolj (SRB). With small events beginning to emerge, from some countries staging national championships and now an EJU event, we can see the move towards normality and with the Budapest Grand Slam now confirmed as the green light event for the World Judo Tour restart, there is much to be excited about.
Barbara Matic said, "Although the European Cup level of competition is not the highest one, I have been positively nervous to be back on the tatami for the first time in eight months. I felt great, ready and eager to show what we trained for during recent months. I couldn't be happier to be back in competition, to see other judokas and feel the tournament excitement."
Corina Ilić of both the EJU and IJF IT teams was also excited to be back behind her computer screens, following all the action, "After several months without any events, I was very happy to see the coaches during accreditation, feel the rush before the draw, hear the first 'hajime' and the first gong of the scoreboards. The context has required us to be stricter than before but it's been nice to see smiling eyes from behind the masks. It's a real joy to see that our judo is back!"
We are all aware that we must creep up behind Covid and surprise it with our adaptations and our ingenuity. Judoka are applying all they have learned throughout their careers to ensure we preserve our sport and all its practitioners. Judo continues, safely and quietly, finding ways to overcome this enemy, an enemy we will one day score ippon against!