Celine Geráud of France is 6th Dan, European champion and world silver medalist. Since her competition days she has turned her hand to journalism and is also a well known face on French television. Today she gave us her thoughts on the tournament here in Germany.
"In the preliminaries we have seen very little ne-waza. Almost no contests were won by osae-komi and a lot of opportunities to apply kansetsu-waza in transition were missed. I expected to see more ne-waza today, so I was really happy to see Spain's Gaitero Martin win bronze with the strangle technique at -66kg."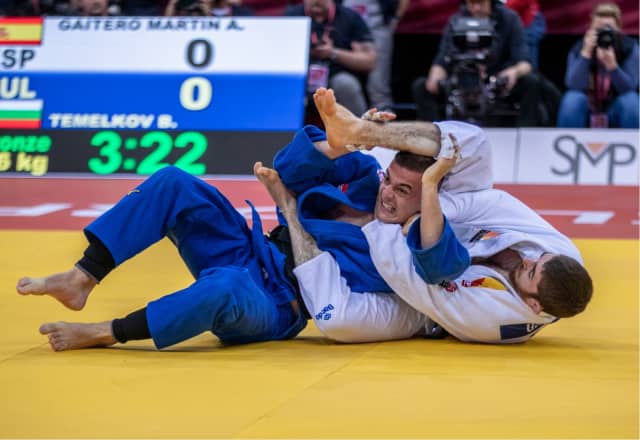 "I think it's not a good thing to see a disparity between tachi-waza and ne-waza and I hope to see a more equal distribution of techniques in the future.
I really loved Shirine Boukli at -48kg today, because she showed toughness and endurance, fighting hard through 6 contests. To see that she just won a medal at the Junior World Championships in 2019 and is now finding solutions against the best in the world, is fantastic. She takes her chance and is always on the attack. I think we will see her on the top of many podia."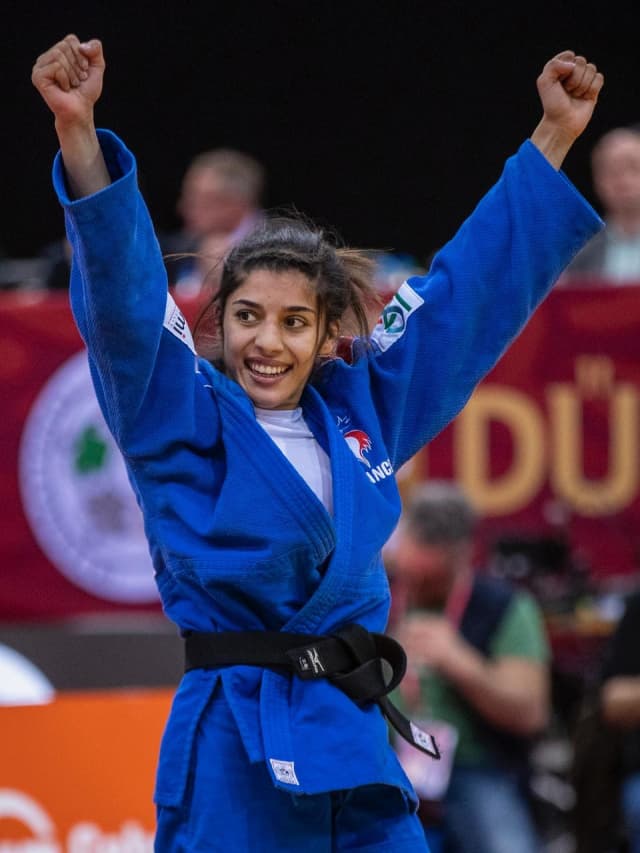 "I very much enjoyed the special judo of Hifumi Abe, combining the traditional, precision judo of Japan with the more raw grappling of the Eastern Bloc. His hip throws were especially dangerous today, executing them directly or via combination and with the ability to make space on either side for scoring purposes.
It was a shame for the crowd not to have a home-grown finalist. They deserve one! The German team is strong and maybe today they just lacked some luck."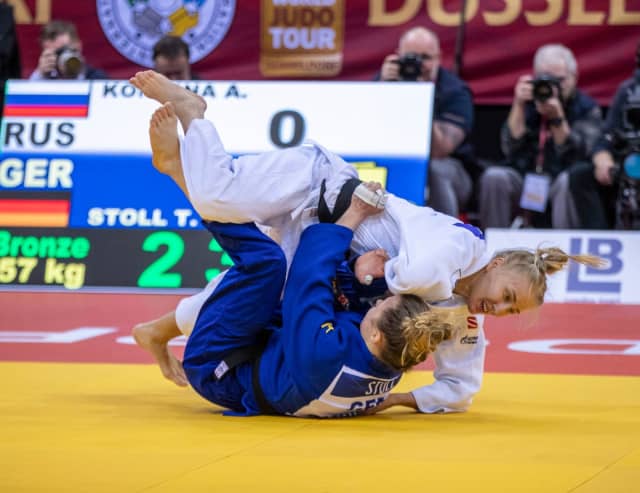 At the end of our conversation I asked Celine for her picks of the day.
Female judoka of the day: Shirine Boukli (FRA)
Male judoka of the day: Hifumi Abe (JPN)
Ippon of the day: Uta Abe's (JPN) shoulder throw in the 3rd round against Lkhagvasuren (MGL)