After this second and last day of the Paris Grand Slam, Teddy Riner's defeat in the third round of the competition against the Japanese KAGEURA Kokoro, will remain inscribed in the marble of the 2020 edition of the event, like all these thunderclaps which mark the history of international sport.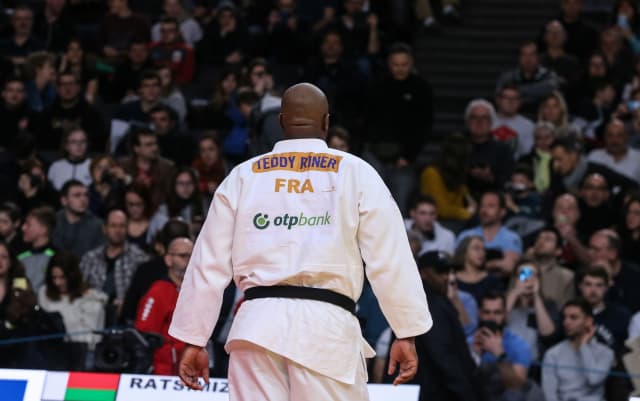 This is the curiosity that has burned the lips of all judo fans, since the French giant began a series of 154 victories in a row. His last defeat was 13th September 2010 and it was also against a Japanese judoka, Kamikawa Daiki, in the final of the open world championships. At the time, the Frenchman had to let a world title escape, by decision of the referees. Since then, he was undefeated, unbeatable said some and on the evidence of victories garnered on tatami around the world, people ended up believing it.
What happened on Sunday 9th February 2020, at 13:08 sharp, was the brilliant demonstration that nothing is written and nothing will ever be written in advance in sport. This is what makes it beautiful. The French and international public, who came in large numbers (there were only 27 free places out of a total of 14,000 in the venue) to support their hero, suddenly found themselves speechless, voiceless, while a few seconds earlier they were still chanting 'Teddy, Teddy, Teddy'.
With fair play at heart, respectful of the values of judo, the ten-time world champion and double Olympic champion stood up, almost in slow motion, greeted his opponent, shook his hand and answered the questions from the media professionally.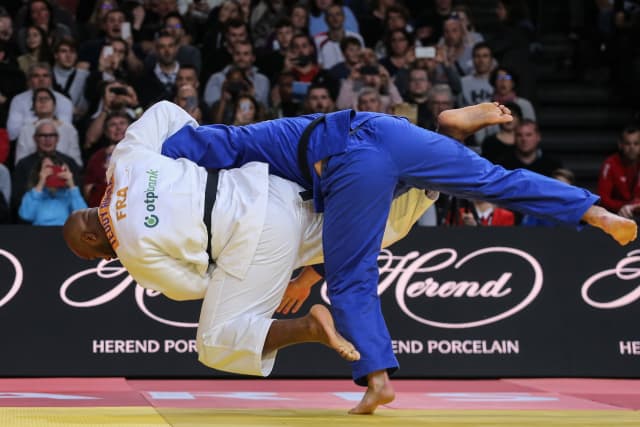 As soon as the match was over, the public found a voice to congratulate KAGEURA and to reflect on what had just happened. It must be said that if the last defeat of Riner had generated a lot of comments because it was very close, today's result does not leave room for doubt. The Japanese have obviously found a solution to beat Riner, a solution that he will have to thwart if he wants to win a third Olympic title in a row in Tokyo next summer. However, this historic defeat could also give ideas to many of his opponents.
Judo specialists, Teddy himself and his coaches knew that an opponent, smaller than him, left-handed and who pushes hard was a handicap, but until this day, he had always found the solution, even if it meant using his power and his incredible physical qualities, to win with penalties. Since the first preliminary rounds, we had nevertheless felt that it was not a great day awaiting Riner. Lacking rhythm and pace, he had to wait each time for the Golden Score to win. The 14,000 spectators were not overly concerned, because anyway 'in the end it is Teddy who wins'.
They have learned that this is not a valid belief in sport and certainly not in judo. You can be the greatest champion of the moment, unbeaten for almost ten years. You can be master of your art, sure of your ability to always come out victorious in any situation. Yet in a momentary lapse of focus, a tiny loss of control, on a dazzling execution from your opponent, who obviously had prepared his move well, you lose the match that no one dared imagine you could lose.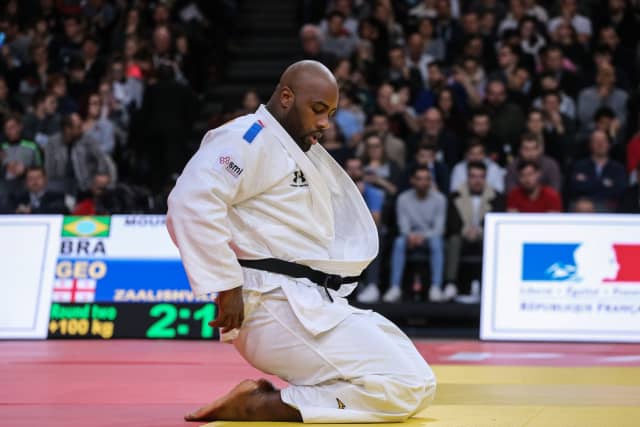 In the coming weeks Teddy Riner will have to ask the right questions and make the right choices, if he wants to be crowned in Tokyo this summer. He will have to refocus on judo, make his changes like the greatest virtuoso. He is and remains an exceptional champion, but like any great champion, he also has his flaws. Today was not a good day for him. This defeat could also be a new start that will give him the rage to win in the Japanese capital. The legend which is already written could then be enriched with a new chapter, which will only be more beautiful.
Hats off to KAGEURA Kokoro, who has succeeded where so many athletes have failed in recent years. He scored precious points to find himself again on the road of the Frenchman during the Olympic Games. All scenarios are possible, nothing is written, and it is beautiful, when the sport reaches such a peak.