Asahina Sarah (JPN), answered to our questions for the second EXPRESS INTERVIEW (after the IJF President). This is a new format of interview that we will regularly offer you to discover in the upcoming months, until the 2018 World Championships, Baku, Azerbaijan. 5 questions, 5 answers to the 15 current World Champions (14 + 1 open) to discover more about the judo world.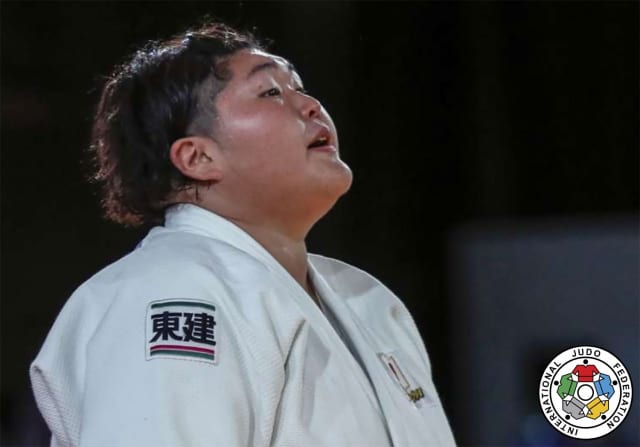 You are already the Openweight world champion, do you think you can win the World Championships in 2018?
Sarah: I think it is very tough to win the World Championship in 2018, but I must win over because I am a champion. My red back patch should not touch down the ground anytime.
Who will be your toughest competitors? Why?
Sarah: Yu Song. I lost to her in the last World Championships in Budapest, so I just want to revenge against Chinese great competitor.
Which country do you think is the main challenger to Japan for the Mixed Team event at Baku 2018?
Sarah: South Korea and Brazil because their competing athletes will be highly-skilled and prepared to face us. As Team Japan we feel that we can prepare even better next time for the Mixed Team event for a more impressive competition from us.
Which is your favourite value in Judo? Why?
Sarah: Friendship. Judo is a global international sport in Worldwide. We can make friends all over the world through the IJF Judo World Tour. That is my favourite value in judo.
What can judo fans expect to see from you this year?
Sarah: My determination to win. In every match, I'll fight beyond my limit.
OTHER EXPRESS INTERVIEWS:
- Marius Vizer, IJF President
- Dorjsuren Sumiya (MGL)