Abu Dhabi is the location for the first post-worlds grand slam. There's a big entry, the usual melting pot of Olympic and world medallists, plus youngsters and those trying their luck from neighbouring nations.
Watching the first rounds gives an insight into how different judoka react to pressure from a seemingly stronger opponent. It's complex and fascinating. Fryer (GBR), from a waza-ari behind, was being beaten to the grip in almost every exchange but a change came when a familiar position presented itself and Fryer latched on for a textbook juji-gatame roll. Slamberger (GER) defended his arm and his waza-ari but it was too late because the important change wasn't technical, it was psychological.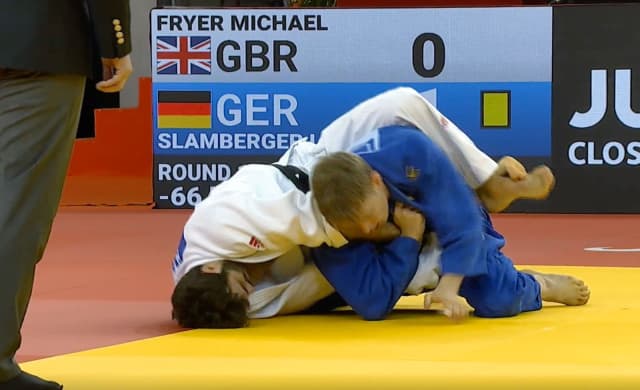 Fryer sped up, buoyed by the satisfaction of dominating in ne-waza. His hands came up and matched the grips of his opponent and his focus became firmer. He picked Slamberger up and threw him confidently for an equalising waza-ari before continuing on the offensive and finishing the match with a fast and clearly well drilled shime-waza. It was like watching two different judoka, one who believed he was beaten and one who believed he could win. These two sides approached the contest with different paces, grips, perseverence and facial expressions. The latter is the aim!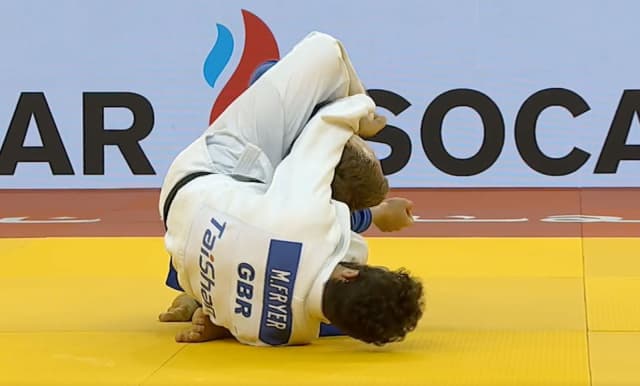 Being beaten to the grip and then to the attack, knowing you're always chasing, is a tough position to be in. Finding the next gear to push yourself against such a barrage requires both effort and skill but a trigger can be significant. Fryer's was the opportunity to enjoy his ne-waza.
Between two world medallists or those of equal experience, this gap between the internal winner and loser can be less visible but it's an education to see it so clearly, in contests such as the Fryer-Slamberger match in Abu Dhabi. There we saw Fryer fight his opponent and himself and in both cases he won.