Just before the final block of the last day of competition of the World Judo Championships Hungary 2021, the President of the International Judo Federation, Mr Marius Vizer, the President of the Hungarian Judo Association, Dr Laszlo Toth and the President of the Uzbekistan Judo Federation, Mr Azizjon Kamilov joined on the stage for the ceremony to handover the IJF flag.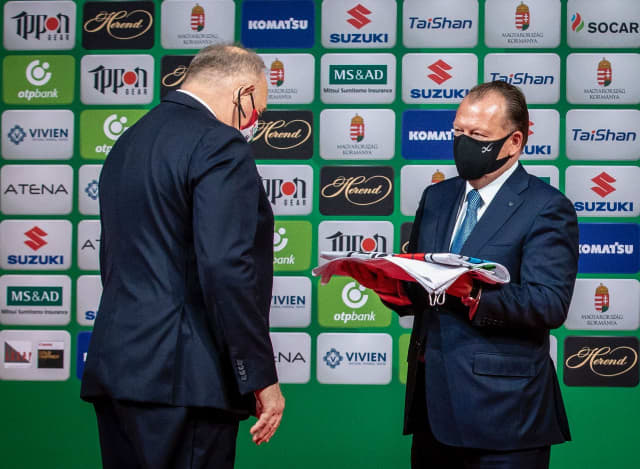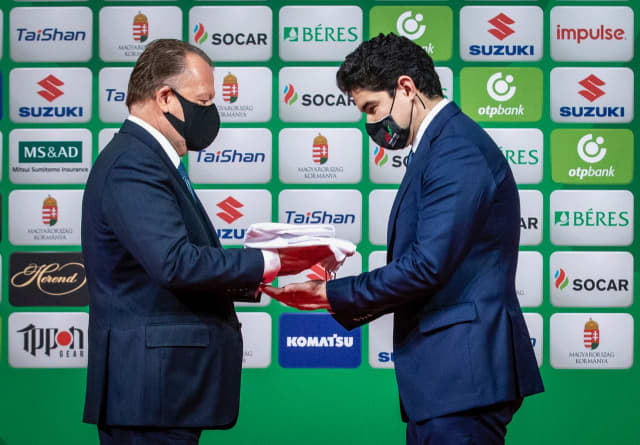 In 2022, the World Judo Championships will be held in Tashkent, Uzbekistan.
The IJF President declared, "I want to thank Hungary and the Hungarian Judo Association for having organised a successful edition of the World Judo Championships in Budapest. I want to wish a lot of success to the Uzbek Judo Federation for next year's organisation and I want to wish you all good health and see you soon in Tokyo."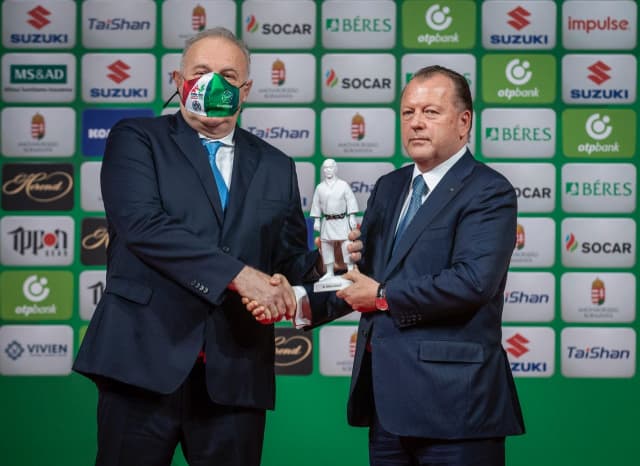 At the end of the ceremony, President Vizer presented Dr Toth with the specially designed Herend Jigoro Kano statue.