There are moments in life that we would like to see pass very quickly but which sometimes last too long. Then there are the others that we would like to see go on forever but that only last for the blink of an eye. Today in Linz, for Sabrina Filzmoser (AUT), there was a bit of both.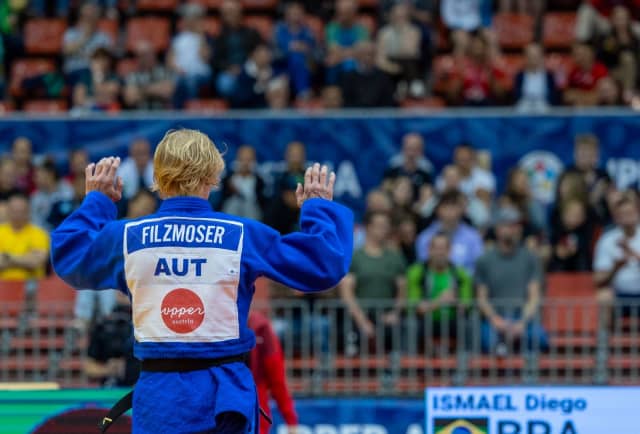 We already knew it for a few weeks, the head of the IJF Athletes' Commission and IJF Climate Ambassador, who had ended her international career at the Tokyo 2020 Games, was preparing to wear the judogi again; again because, "I couldn't not participate in the first Upper Austria Grand Prix. Here I am at home, surrounded by people whom I know. The coming of the first World Judo Tour event in the region couldn't happen without me. It was just inconceivable."
Since Sabrina learned that the Austrian Judo Federation was preparing to host a grand prix, she had only one thing in mind: to participate. "About a year ago I talked to our head coach, Yvonne, about it and she immediately told me that if I wanted to she would support me. She did and it is extraordinary."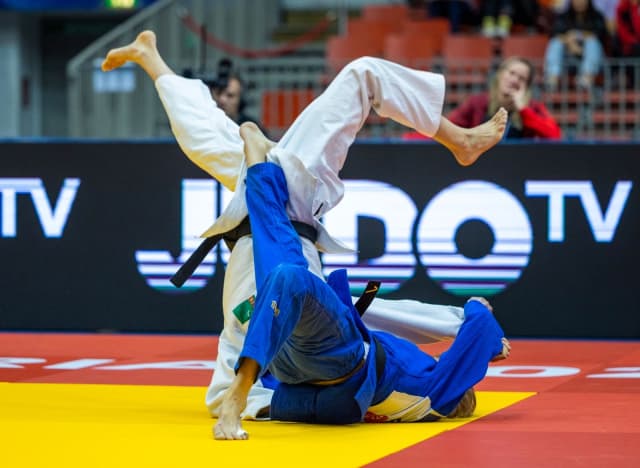 "I went through this stage in my career too," explains the head coach of the Austrian national team, before specifying, "And Sabsi's participation had a little air of deja vu for me, especially after she retired in Tokyo. There was so much emotion. I believe that we can now say that her competition career is over and that it is ending in the most beautiful way.
You know after stopping high-level training after the Olympic Games, Sabsi took a certain risk to line up for such a tournament against competitors who are on the tatami every day. She has her life beside judo now. So yes, it includes of a lot of physical activity but it's not the same as being on the tatami.
After her first fight where she won by showing all her will to win, she was opposed by the Turkish judoka Hasret Bozkurt, who completed an incredible world championships in Doha, eliminating two Olympic champions but Sabrina was evenly matched with her for most of the contest. Only a small kumi-kata error cost her the victory.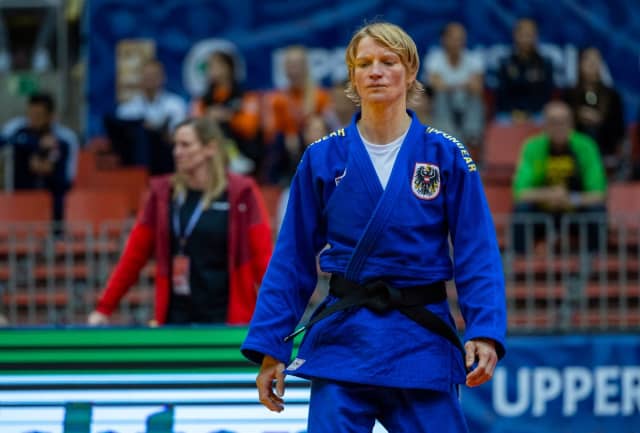 She can be proud, very proud even, of everything she has accomplished during her career and today as well. She has a huge heart. Coming back here was already a win, to have won one fight and bowed out like she did in the second, is a second big win. Bravo, even if I now hope that she will really stop, hahaha."
So when you ask the question to the main person concerned, the answer is clear, "Yes, it's over, even if I had great pleasure to return to the tatami. A week ago I joined the national team to fine-tune my preparation. No-one knew if I would make it, not even me, but after the first training sessions everyone came to congratulate me because I had been able to do all the exercises and train thoroughly, like the good old times.
To find this sensation of high level competition was incredible. I missed it, a lot; the smells, the sensations, the stress that we feel rising. I was ready as much as I could be. I was just missing the last bit of power and speed. For instance, in ne-waza, I felt really good but it took me too much time to apply the techniques. I really had a good energy. I was missing that little extra bit of stamina that makes the difference at this level.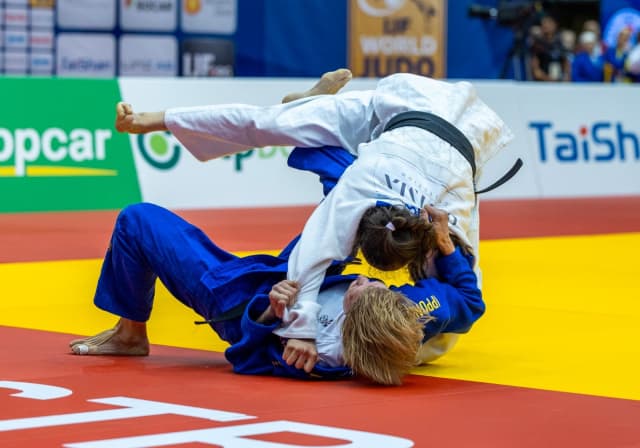 I knew it would be a special day. Before the fight against Hasret Bozkurt, her coach came to see me to tell me how much he respected me. Then, after the match, he came back to congratulate me as Bozkurt did. These are magical moments.
So yes, it was quite a challenge and I took it up. I'll still need some time to digest the defeat in the second round, but everyone tells me I should be proud so I will be."
Yes, proud Sabrina can be, just like the hundreds of fans and volunteers from the organising committee who came to support their national role model. As Sabrina always thinks of others before thinking of herself, "There was my competition today of course but there is also that of Florian Doppelhammer in the men's -66kg division. A year ago, during my discussion with Yvonne, Florian was also present and he was part of the bet to participate in Linz. Normally, he takes care of the younger generations, as a coach, but he too wanted to rub shoulders with the best. He is now in the bronze medal contest, having won four of his fights. It's just superb."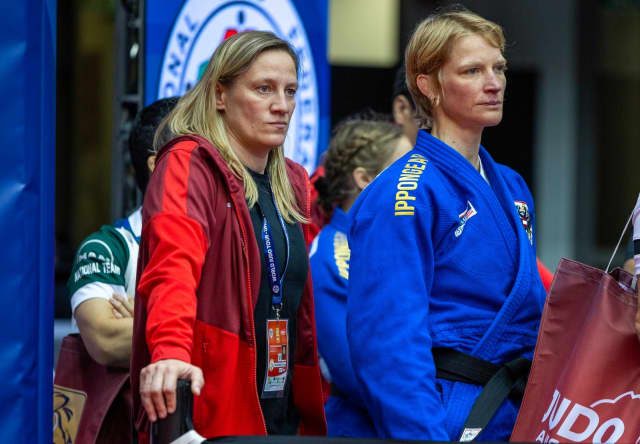 While we'd love to chat with Sabsi again and again, in one of those moments that doesn't last long enough, we let her share some of her time with the other athletes, coaches and organisers. As we walked away from her, we could hear "You can be proud" or "You are the queen." We are convinced of it too.
As if this challenge wasn't enough for her, in a week Sabrina will have already turned the page and will set off on the roads of Pakistan to reach the K2 base camp by bike and on foot before embarking on the ascent of the 2nd highest peak in the world, after Everest, which she climbed last year during her Forever Everest expedition.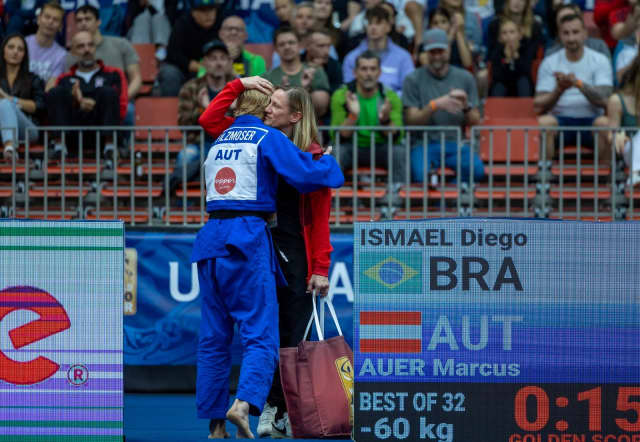 Yes there are people like that, like Sabsi, with whom we would like to spend a lot of time in those moments that last forever. As she walked from the arena, there was a warm and heart-felt standing ovation from the Austrian and international delegations, a mark of respect for a judo life being very well lived.