On 25th May 2022, Sabrina Filzmoser, four-time Olympian and world and continental medallist in judo, reached the summit of Mount Everest after an adventure that guided her through India and Nepal, from sea level. This adventure gave birth to a documentary directed and produced by the International Judo Federation.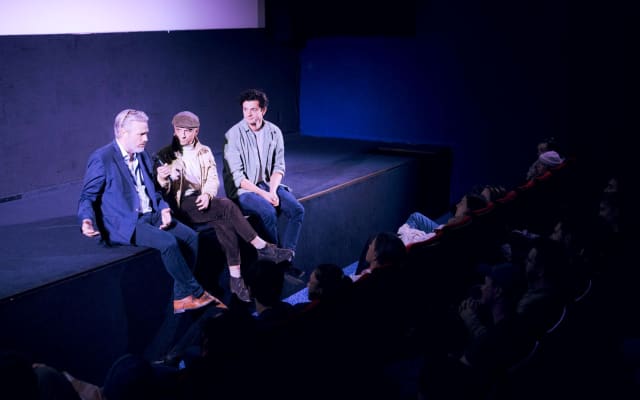 On Wednesday 15th November Forever Everest was presented as part of the official selection of the International Mountainfilm Festival in Graz, Austria. While Sabrina was abroad, she was represented by Nicolas Messner, IJF Media and Judo for Peace Director, and by Robin Willingham, director of the documentary. Sabrina's parents were also present during the screening among hundreds of spectators who had gathered in the theatre.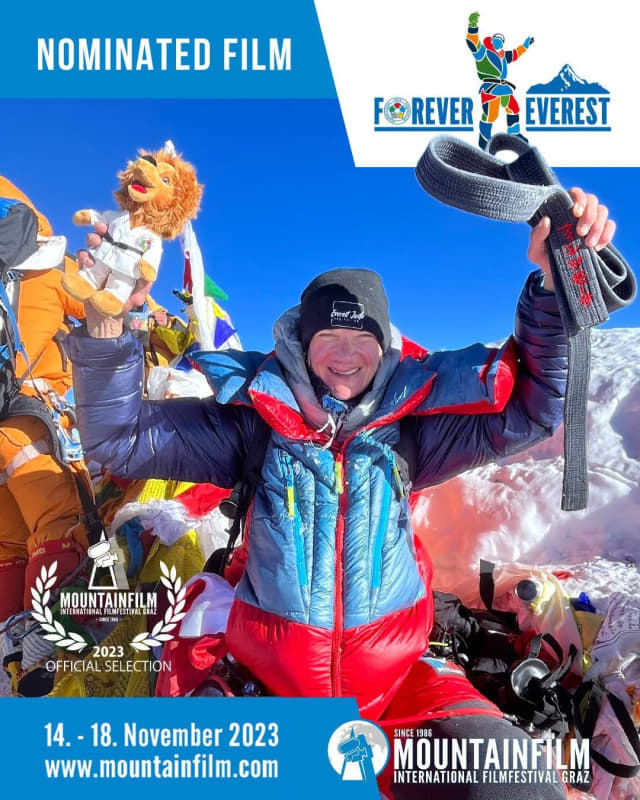 The Forever Everest mission had a profound impact on the lives of everyone who participated. First and foremost, obviously, it was Sabrina's who was most impacted. Crossing India and then Nepal by bike and on foot, respecting local cultures and residents, opens your eyes to a world that we do not often see and to the difficulties it encounters. Forever Everest was not just a sporting feat. For several weeks, Sabrina supported the local communities materially and mentally and delivered a message of peace and understanding which has an important resonance within our judo family.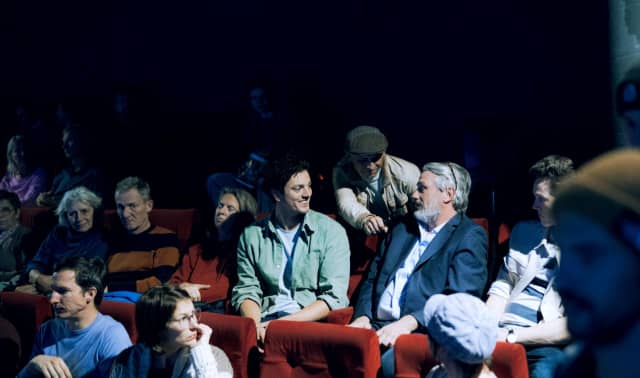 The people who accompanied her on the way to Mount Everest and all those whom she met, will forever remember this amazing adventure as well.
The presentation of the film at the festival helped to expand the audience further, providing a platform to promote the values of judo and Olympism beyond the boundaries of sport. Since her ascent of Everest, Sabrina, who said at the time that she did not know what awaited her next, has already participated in judo competitions, and she went to the heart of Pakistan, by bike and on foot, to attempt the ascent of K2, the second highest peak on the planet. She continued ultimatley to promote a human approach to the world, continuing to bring the spirit of Forever Everest to life.