A few weeks or even days ago, the holding of the 41st African Judo Championships was still totally uncertain. Yet, the incredible efforts of the Judo Federation of Madagascar and the selflessness of everyone involved, made it possible to make the spotlights shine on African Judo.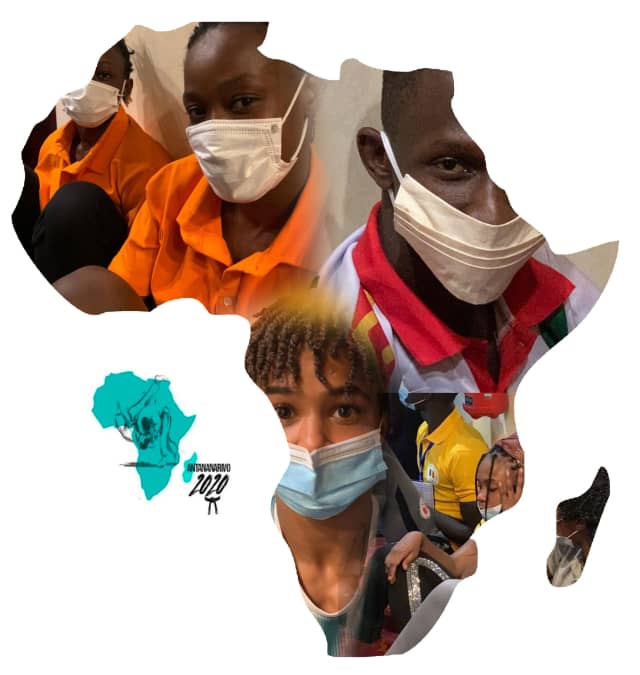 Who better than the participants to tell us about the challenges encountered and above all to highlight the work that had to be done to organise everything. We asked them what they thought about it.
Sandrine Akono, AJU referee, "The preparation was not easy because at the start we did not know if the competition could take place. There were a lot of uncertainties, but once we were fixed, we did our best to get here. I greet the organisers, athletes, referees, officials and all those who made the trip. Two days of travel to arrive was a long time, but we found a very warm and friendly welcome on arrival and an organisation with which there is nothing to complain about."
Franck Martial Mussima Ewane, Botswana head coach, "It's a very good competition from an organisational point of view, with a lot of countries participating. It has been difficult to get this far, given the new measures that are being put in place, with the tests that need to be done for Covid. We ourselves have had a lot of difficulties because sometimes it takes longer than necessary to receive all the test results. We ended up waiting for some results at the airport before checking in. In the end, we managed to get to our destination. We are ready, we have a good team and we hope that the competition will be good. The African Judo Union has a strict protocol in place to ensure that the competition takes place in the best possible conditions and we hope that the athletes can express themselves properly."
Vanessa Hortence Mballa Atangana (CMR, +78 kg), "I am happy to have made this trip to participate in the 41st African Championships. The arrival in Madagascar went very well. We had a very good journey and passed all the tests. Negative! Good news! At the organisational level, everything is going well so far. We eat well and we have been made very welcome. Everything is crystal clear. We hope that all this will continue until the end of the competition."
Gavin Mogopa (BOT, -66 kg), "Coming to Madagascar has been a challenge, but we  have all faced many challenges since the beginning of the year, with the lockdown and less time to train. Things have changed and we tried our best to train differently while respecting all the rules and regulations to fight the coronavirus. So, getting here was not so easy, from going through a lot of tests to trying to find flights, but thanks to the good organisation, we didn't have to work too hard or stress too much. Everything was prepared for us. All we had to do was submit our names and here we are now. Thank you Madagascar and Madagascar Judo."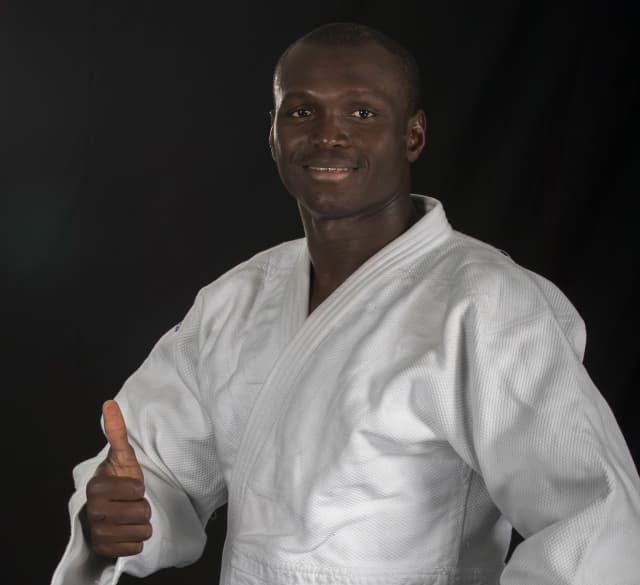 Kobena Koffi Kreme (CIV, -100 kg), "We came here with a team of seven people. With the crisis it was a bit difficult to train, but despite the difficulty, we were able to prepare. We were very much welcome here. There is not much to say about the organisation. We did the tests before and on arrival as well. We are now waiting for the competition."
Mohammed Meridja, IJF Education and Coaching director and AJU Vice-President, "I would first of all like to thank Mr. Siteny Randrianasolo Niaiko, President of the National Olympic Committee and of the Judo Federation of Madagascar. He took up a challenge for us and for judo in Africa. In 20 days, he managed to organise everything, making a lot of sacrifices. The country was in quarantine, locked down. He did what was necessary so that planes could arrive with athletes, some of whom came from Europe, where they train. We have more than thirty countries participating, with 120 male and 75 female athletes. It's extraordinary and great for judo around the world and for African judo. What the people in charge did in Madagascar is extraordinary. Everything is going well with regard to accommodation, catering and transport. This is how we must do it to raise the level of judo. We are up to the task."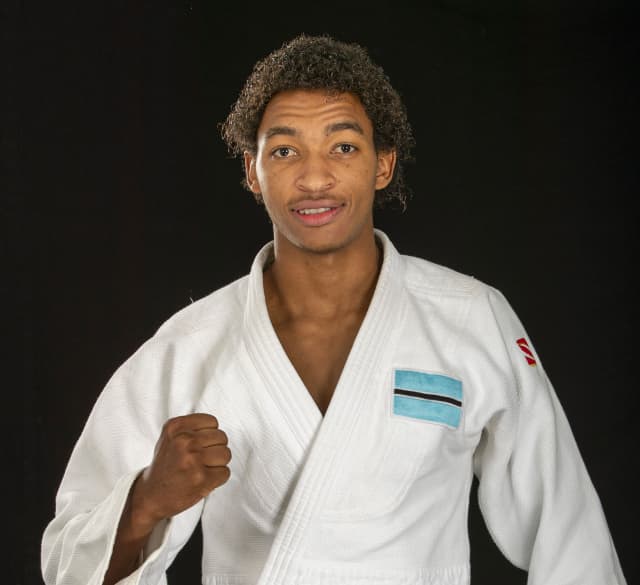 Estony Pridgeon, AJU General Secretary, "We had a lot of controversy about taking on the organising of the event. The question was do whether to hold it or not and if so then where? As you know the Covid crisis is quite severe in Africa, especially in the northern part of the continent, as well as in South Africa. The championship was supposed to be held in Morocco but unfortunately, due to their Covid situation, they had to cancel. So, at the last minute, the Madagascar Judo Federation and the President Siteny said that they would host. It was a huge mountain to climb because we knew that Madagascar as a country is closed, to protect their population from the Covid outbreak, but they took on the challenge and I must admit that they have met a huge job. The two airlines that were coming here (Ethiopian and Air France) arranged special repatriation flights. All the delegations had to send their information through the national judo federation and they organised their flights; there have been no hiccups. They went from being totally unsure about having this competition to it being a very successful organisational exercise. We had the accreditation. We've had the draw, which was very successful and I can just see an amazing competition; a really good African Championships. It makes me happy that all this was done for our athletes and our athletes must come first. Their health and safety comes first and that's exactly what Madagascar Judo Federation has prioritised. As General Secretary of Africa, I'm extremely proud of these achievements and the way they have managed to deliver at this level."
From 17th to 20th December the best African judoka will be present in Madagascar. We wish them and the organisers safety, strength and spectacular judo.