It is grammar time in Korea, where the Kata World Championships is being held a few days, after the World Judo Championships Tokyo 2019.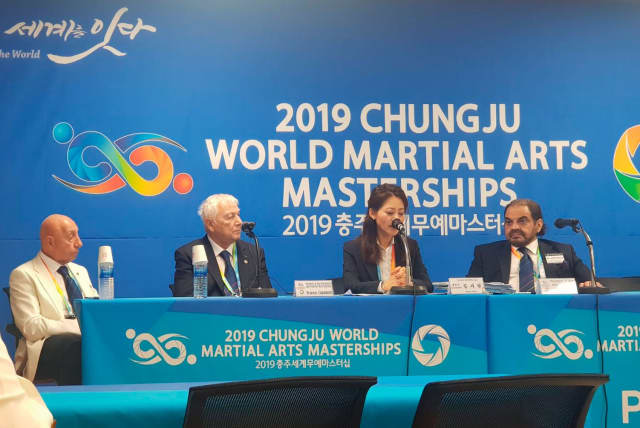 The official opening of the Judo Kata World Championships took place in Chungju, Korea, on the 4th of September 2019 under the leadership of Franco Capelletti, Judo Kata Commision chairman and 10th dan, in the presence of the local authorities, the president of Korea Judo Association, Jin Do Kim, and Kodokan President, Haruki Uemura, as well as the IJF vice president and continental president of Asia, Obaid AL ANZI.
83 couples representing 29 countries are registered to participate in the event: 16 pairs for nage no kata, 20 pairs for ju no kata and 13 pairs for the katame kata.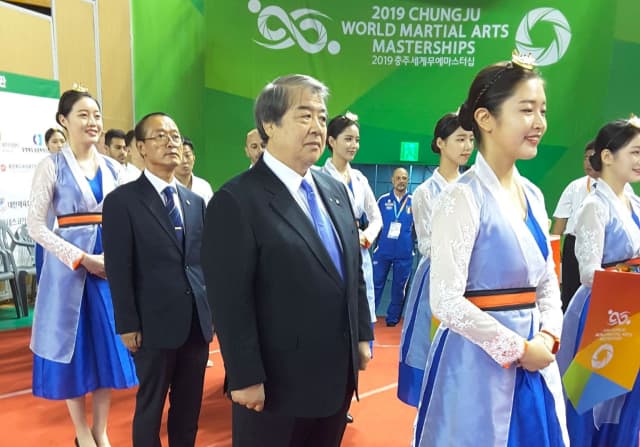 In the morning before the opening, the press conference was held by Anna Jihyu You (Press Secretary) in the presence of Franco Capelletti and Obaid AL ANZI, accompanied by Michel Huet assistant to the IJF secretariat and Giacomo Spartaco Bertoletti, assistant and translator of Franco Capelletti.
Several points were highlighted: talking about "Judo Kata" is not easy in a context where fighting for medal and other factors have a direct impact on social inclusion.
After one day of competition, it can be noticed that the technical level has been leveled compared to the previous championships where Japan dominated in all 5 kata. The competition, under the direction of Daniel de Angelis (director) and Michel Kozlowski (sports director) went smoothly.