With the 2nd day of Grand Prix Portugal 2023 now at an end, it's time to take stock of another exciting day of competition. Here are some of the bigger stories that inspired us from today's events.
Nomonov Stakes his Claim for an Olympic Spot
Uzbekistan has a good problem at -73kg, with multiple athletes currently making waves on the world circuit and looking to secure a spot at the Paris 2024 Olympics. Two were present in Almada and with the early exit of Shakhram Akhadov at the hands of eventual bronze medallist Aranda Olalla of Spain, plus the absence of world number 6 Murodjon Yuldoshev, there was a chance for Obidkhon Nomonov to make a claim for that prize. He seized it with both hands, taking his first grand prix gold medal and it was not easy.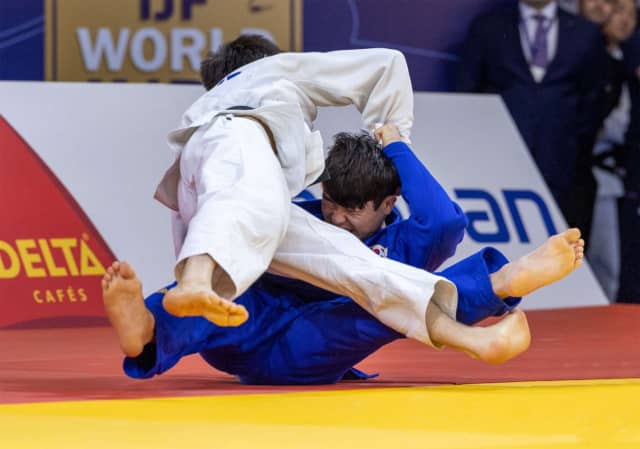 His round 1 and 2 matches against Chikhelidze of Georgia and junior world champion Tanaka of Japan saw golden scores lasting more than 6 minutes, with Nomonov coming from behind against Tanaka to take the win with a huge driving ko-soto-gake. The Uzbek had to claw back the fight once again when he met Kang (KOR) in the semi-final, flattening his opponent with a beautiful uchi-mata to ko-uchi-gari combination, with only 3 seconds left on the clock. Another big throw in the form of a harai-makikomi against Smagulov (KAZ) in the dying seconds of the final secured the top spot, keeping Nomonov well in the running for that coveted Olympic place.
Coughlan Wins Maiden Grand Prix Title
Aoife Coughlan (AUS) gave a workmanlike performance in the -70kg category to take home her first grand prix gold medal and only the second ever for her country. Highlights included two wins using a strong turnover into kata-gatame, first on Sook (DEN) in round 1 and then on Eriksson (SWE) in the semi-final. She also used a nice ko-uchi-makikomi against Gercsak (HUN) in the quarter-final, who herself was on good form, throwing strongly in the early rounds but lacking stamina as the day went on. A tactical victory over top seed Rodriguez rounded out Coughlan's performance, as she continues to build good momentum towards Paris.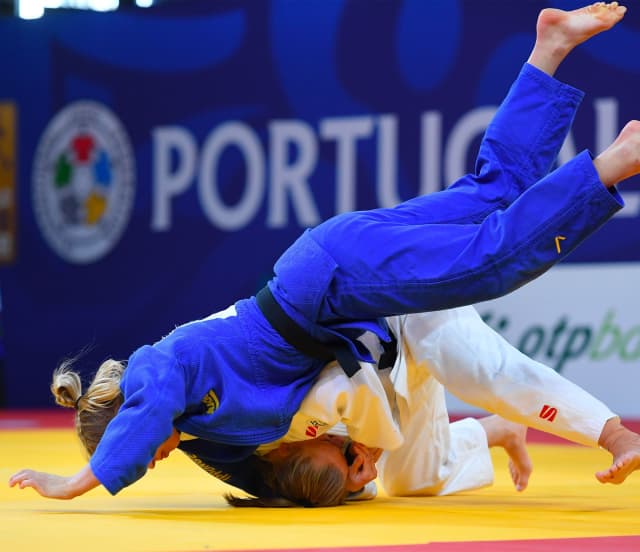 Latisev Spoils Muki's Return to Form With Brilliant Bronze
Sagi Muki has been in the doldrums recently. The high of an Olympic team medal aside, where he dispatched -90kg technician Igolnikov to help his native Israel take bronze, Muki hasn't stood on a world tour podium for over 2 years, the last time being at the 2021 Masters in Doha. He seemed to have been lacking in confidence somewhat and has struggled recently against both the younger up-and-coming fighters and his long-time rivals.
It was therefore great to see a hint of the form that made a world champion in the -81kg category. Despite going behind in all of his matches, he didn't panic and managed to come back and win 3 out of 5 contests, including a couple of massive dropping ippon-seoi-nage. Despite this, he had to settle for 5th place, as 19-year-old Mihail Latisev (MDA) came to spoil the party. Latisev has a mean seoi-nage of his own, putting it to good use in the early rounds against Aregba (FRA) and Fernando (POR), before flooring the explosive Frank de Wit (NED) with a massive ura-nage and quite possibly chalking up the throw of the day. Latisev made light work of Muki, scoring two waza-ari in 45 seconds to win the bronze. We look forward to seeing what he can do next. 
Moraes Makes her First Mark at Senior Level
Gabriella Moraes (BRA), ranked a distant 105 in the world, stormed through to the final of the -63kg category, to achieve her first major result at senior level and indeed her first medal on the World Judo Tour. The former cadet world silver medallist notched up 4 excellent wins, including a sage tactical victory against top seed Barrios (VEN) in the semi-final.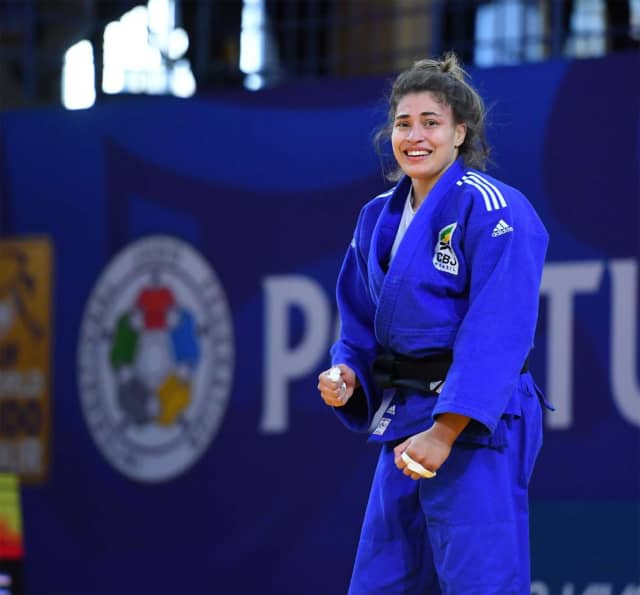 After a tough first match against the similarly-ranked Novitski (ISR) in which she won with o-uchi-gari in golden score, she powered her way past the higher-ranked Zachova (CZE), Padilla Guerrero (ESP) and finally Barrios, scoring multiple times with a well-executed hikikomi-gaeshi. Against home hero Timo (POR) in the final, two careless attacks against her opponent's arm cost her the fight but the Brazilian will be delighted with the result and will surely hope that this silver medal is the start of something big.
More images of the Grand Prix Portugal 2023 - CLICK HERE