Azerbaijan struck a big blow today by adding two gold medals to their harvest from the day before, propelling the host country to the top of the nation ranking with now a comfortable lead over the next, Japan, that remained stuck to one gold medal. There are now 17 countries with medals with one full day of competition remaining.
Zelim Tckaev is the new hero of an entire people having won one of the categories which is always the most contested, the -81kg men, ahead of the Austrian world and Olympic medallist. This is not a small achievement. Tckaev, who until today was 28th in the world, will make a jump in the world rankings and in the minds of the Azeri coaches when building their team for Paris 2024.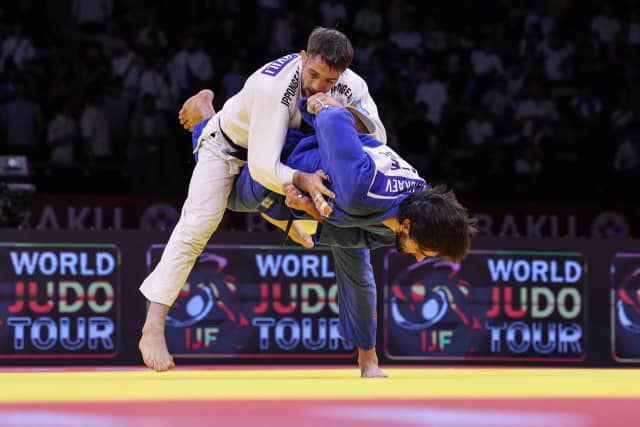 Hidayat Heydarov is the other winner of the day for Azerbaijan. This seems more logical as he already has a well-rounded track record. He suffered throughout the day, only to pull off one of his most beautiful moves in the final. Victory must taste sweet for him tonight.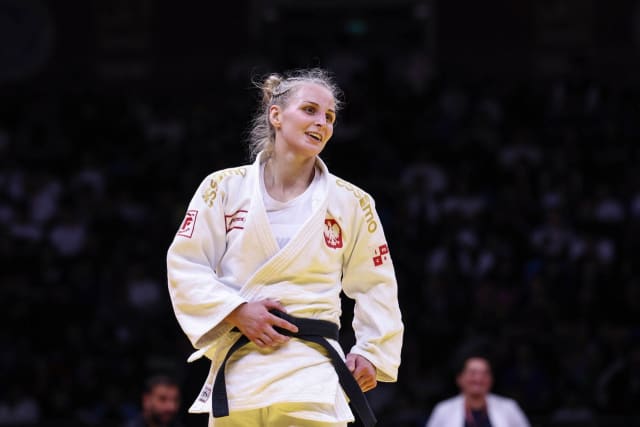 In the women's categories, we witnessed some classic contests and particularly the semi-final between Matic and Tsunoda Roustant. There is a passing of the baton in the air. Everything will crystallise during the Olympic Games in less than a year.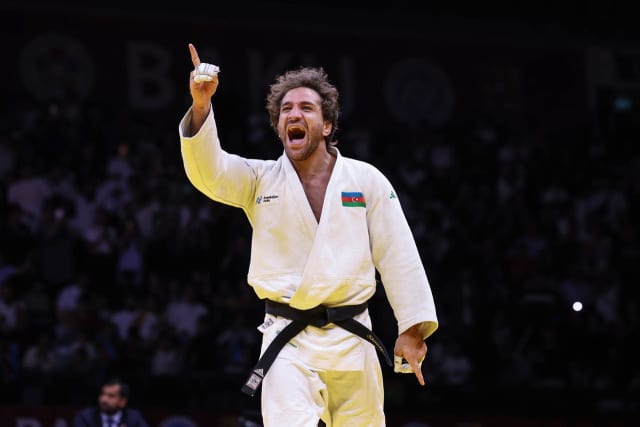 Congratulations to Elisavet Teltsidou (GRE) and Angelika Szymanska (POL) for their great performance. They are true champions.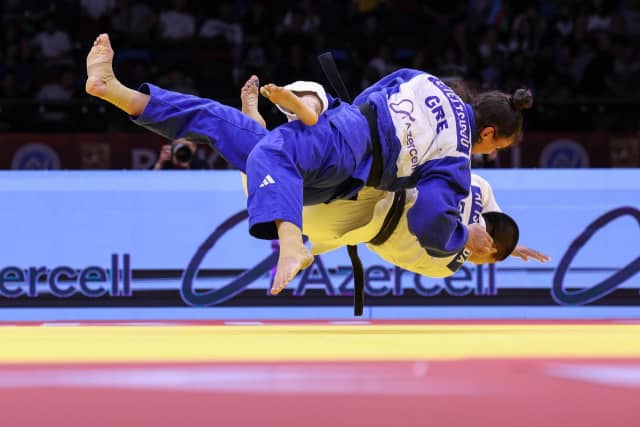 If many tenors are present in Baku, with various destinies, some are absent and the younger generation is there to earn their reputations. This second day offered us many examples of that.
For more heroes and champions, join us tomorrow for the third and final day of this thrilling grand slam on https://judotv.com/