Between March and October 2020, the World Judo Tour was forced to stop, as most sports did. For many months 'uncertainty' was the keyword for all top level athletes. Even the Olympic Games were postponed. We often say that sport is an education, sport is health, so we almost came to a point where we felt that a part of us was breaking: our health had been taken, our education, our passion. Now we can see again those amazing athletes and coaches, coming to the competitions and we can comfort the judo fans at home a little bit with our live transmission, delivering a message of hope.
We wanted to know how national teams dealt with this complex situation and how they managed to keep their athletes fit and ready for the comeback of the competitions.
Sharma Jiwan Kumar, Head coach (IND) "In India, like anywhere in the world, after the first covid-related events occurred, everything was stopped, but according to our government regulations, we could still organise online classes. We could guide our players psychologically, in order for them to stay strong physically and remain healthy. Then step by step we could organise technical training sessions. In the training centre we had some face to face training, in bubbles. There were some difficulties, but still we were able to work. Our players are doing better and better and I think that in less than ten years we'll see the result of it. With the support of the government, the private sector and different sports organisations we are improving a lot.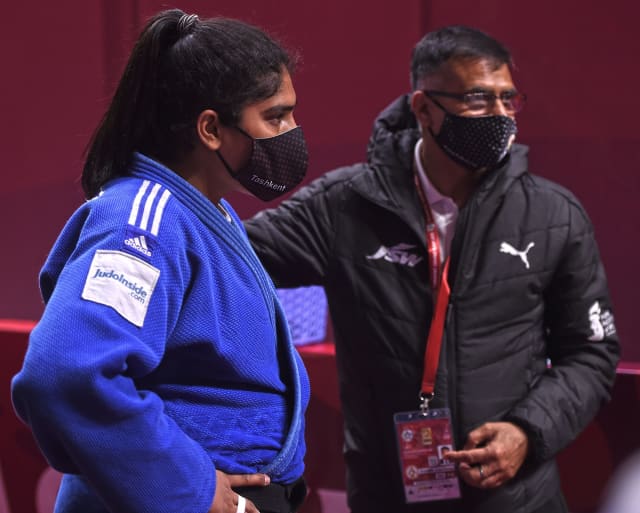 During this crucial time we had a lot of doubts of course, concerning the competitions and the Olympic Games, but when the IOC confirmed the Games and especially when the IJF resumed the World Judo Tour, it made things easier. We should give credit to the IJF, for taking the initiative to restart judo before all other sports. When it all started again in Budapest, we participated there and we motivated our players. We told them to maintain their fitness. We were telling them to look at what others are doing and even if judo is a contact sport, once the circuit started again, we were able to give objectives to our judoka. We were in Budapest and then in Tel Aviv and now here in Tashkent. With a calendar it's much easier to organise the training. Judo is a motivation for all other sports."
Larbi Benboudaoud, High Performance Director (FRA) "The biggest impact on the athletes was that the Games were postponed; that haunted most of our team, of course, because of Covid.
In the training we tried to change the format a little bit, because in France the Covid protocol didn't allow all athletes to continue training, only the first team, the ones that are considered professionals. 
That really hurt judo in general and the women's team, which I'm taking care of. 
Judo in France is one of the biggest sports and we are used to having a lot of partners during training sessions. The first team had the professional status, so in the beginning they where happy, because they could go back to training, but quickly the problem was that all competitions were suspended and no training camps were allowed abroad and that was complicated to manage. They were excited to start, but to start training and keep the intensity without a goal is really difficult for motivation.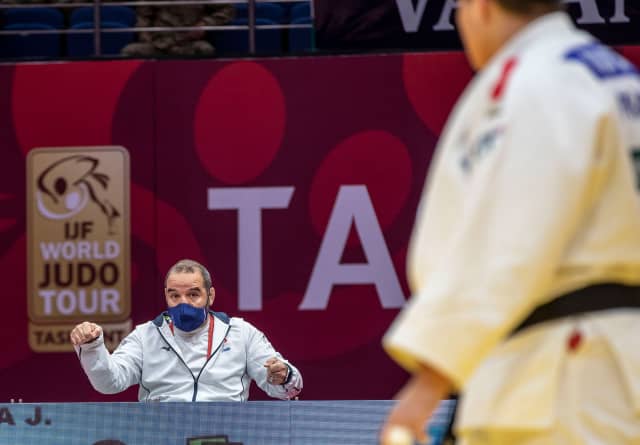 So, as I said, the French staff tried to change the format, routine and training model we used to apply before the pandemic. We tried to do different things, to keep the motivation. We went to places outside of Paris where, varying the environments, not just staying at the training centre (INSEP).
For me as a coach and for my athletes also, the most difficult thing to accept was the postponement of the Olympic Games, because we had a French National team that was really performing; they were ready and motivated. Three months prior to the big event, feeling they were just metres away from their dream, we had to tell them that it won't be now and that we didn't even know when. When you are a competitor, you train very, very hard, because you know you have a goal. If you don't know when your goal is and what your goal is it's very complicated. 
When the IJF restarted the competitions and we could come back, they were ready; they had a lot of will, they were motivated, with light in their eyes and they were hungry. I can use this expression: they were like lions in a cage and when you open the door, they go to eat. Today we gave them food to eat, but there is still the question about the Olympic Games. The big objective is the Olympic Games, they expect that.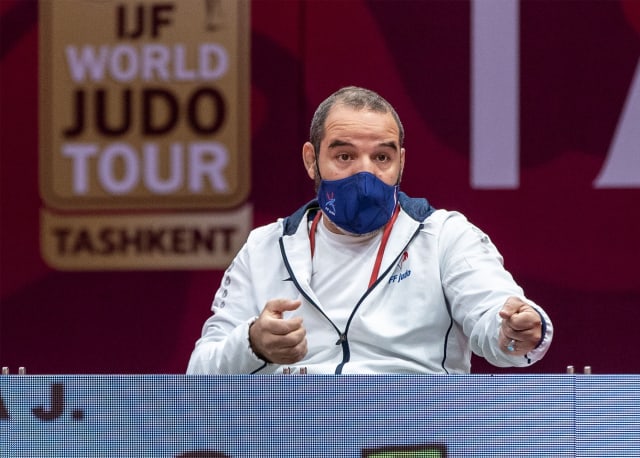 Now I have to say that it is much more complicated for our young people in France. We can not take them out to competitions, because of the regulations at home, where they authorise us to go only with the number ones. When we were finally able to take them to the Junior European Championships and the European u23 Championships, which they had wanted so much, they were performing immediately. Once again we had the feeling that the cage opened and they jumped out right away.
It's not just the athletes, but also the management and the staff. It's the same feeling, because we let go of things that we would not have usually let go. For example, with Clarisse Agbegnenou, in order to keep her fit, we allowed her to do other activities from her usual routine, to break the normal schedule. What is complicated is that we must provide a solution for each individual, but we must keep the team strong together.
We also brought in other coaches, so that athletes could have different experiences from which they could choose what fits for them. For us, the coaches, it was very hard to plan and to programme things."
Dimitri Morozon, women's team coach (RUS) "For us it was the same as for all European countries. We lost motivation when we had to stop just 3 months prior to the Olympics; suddenly we were locked down.
In Russia we could start to train again at the beginning of July. That's why, regarding training, I cannot say that we are in a bad situation, but this style of training is not so easy, because we have to be in a closed sports centre and we cannot leave. When we arrive we quarantine for 5 days, but what is good is that we could start training. Mentally, for us, was a big problem; we tried to accept the cancellation of the Olympics and then the postponement. It was difficult for the athletes, but also for the staff, because with all that is happening in the world, the most important thing was to keep the athletes focused.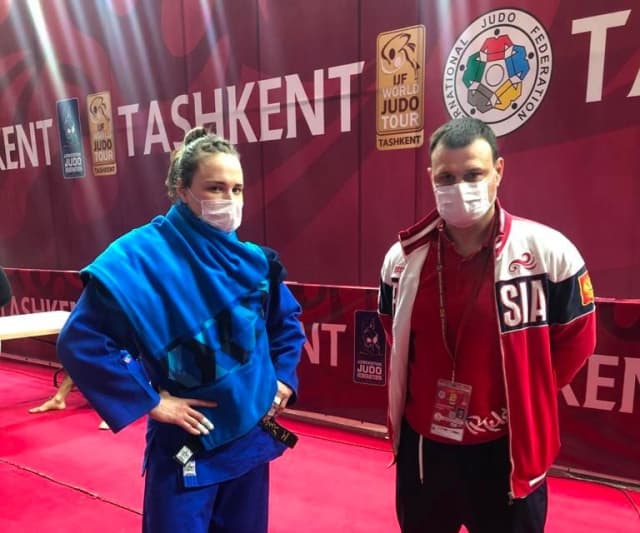 The postponement of Olympics didn't depend on us though, so we just did our best by managing the situation. We started to think about the nearest competition, when the new IJF calendar came out and, for a while, not about the Olympics anymore. To train and not have a competition ahead is very difficult. When we started to have some competitions back in the calendar, even with all the protocols in place, we were again motivated and happy. What was crucial was also to pay attention and not to get over-tired. Sometimes we must be happy and sometimes patient. 
We received the authorisation to organise a big women's group, to travel to the centre to train together with the top athletes and be locked in there. The strategy was also to be together with the men's team, but the men's group is very big and we didn't manage to do it as we wished, in the same place, because there was not enough space in the centre for all athletes."
Yusuke Kanamaru, national coach (JPN) "After the arrival of the pandemic, we have been away from normal training and competitions, but coaches and athletes stayed connected via Zoom meetings or catching up via calls, doing the best we could in that situation. Speaking about myself, I am very optimistic and a positive thinker, so I didn't lose my motivation because of the pandemic. I believe in the principles of judo and to do one's best no matter the situation."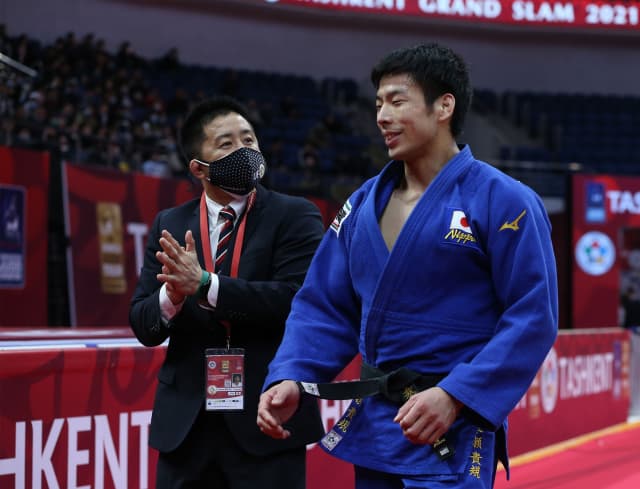 Amar Benikhlef, team coach (ALG) "Concerning our preparation, with the Covid situation, we found a lot of difficulty because we stopped for almost 8 months. We did nothing, because in Algeria everything was closed, total confinement. When we restarted our training we found athletes in very poor condition physically. Some had an impressive weight change. For example our -73 kg judoka came back at 86kg. It was not easy as he is qualifying for the Olympics at -73kg. We put a big nutritional plan in place and a physical training programme was used to bring him down again.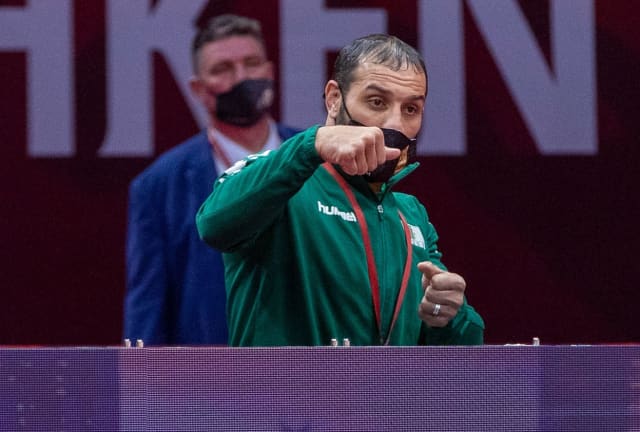 Another big problem is that the air space is closed. For example, to come here we did 8 hours on the road to go to Tunisia and after Tunisia we travelled to Turkey and then from Turkey we flew to Tashkent. It is for this reason also that we were present only in the Masters and in this competition.
We started with a very general physical preparation, to gradually bring our athletes to the right weight and with good health. The National Federation has put at our disposal an altitude training centre, of course with a strict health protocol. Before the training camp, of course, we did PCR tests and unfortunately in our national team we had positive cases; a handful across different camps, which limited what we could actually do in terms of training.
Our preparation was a bit confusing, but now everything is fine. We hope that later, with our senior team, we will be able to train with the Tunisians and the Egyptians, in Algeria or in one of the other countries, to have preparation with more partners and a higher level.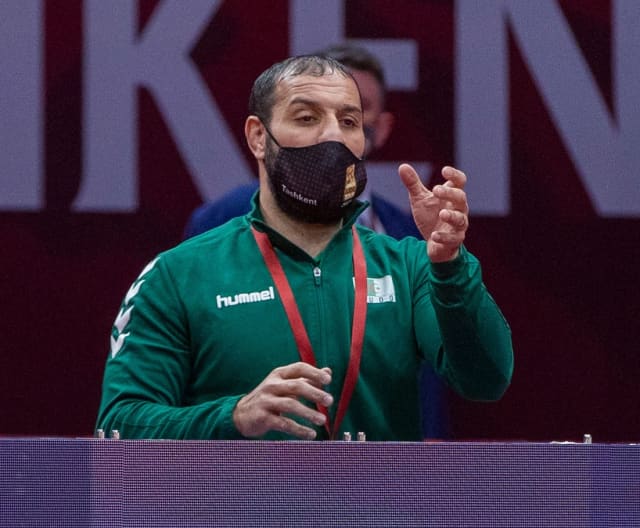 To be honest, motivating the athletes and ourselves, the coaching team, was not easy every day and all the time I try to talk to my athletes so that they stay focused on their main objective, the qualification for the Olympics. Even the federation officials talk with the athletes so that they always stay focused. Of course it impacts everyone, when we look at the news and listen to the global situation, it makes us sad, but sport is definitely a way to overcome all this; sport is healthy!"
Honesty is what characterises the answers that all coaches gave us. Despite the difficulties, they are all ready to work harder than before to help their athletes make their dreams come true. 
Kanamaru sensei was clear that his approach is to rely on judo principles and the values that underpin our sport. Whether they say it directly or not, all our coaches have alluded to the same thing. Our values give us our path and each of the coaches has spoken of courage, resilience, adaptability and of course integrity.