The Azerbaijan Judo Federation (AJF) is taking a number of measures to prioritise the development of judo in the country and to increase the level of professionalism of the coaching staff.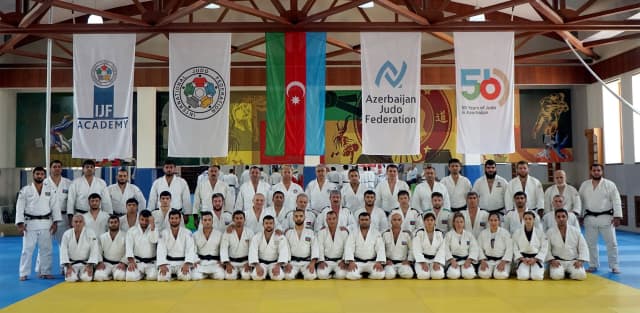 On 7th March 2022, 45 Azerbaijani judo coaches commenced their education within the framework of the close and mutual cooperation of the AJF and IJF. The training process consists of theoretical and practical parts.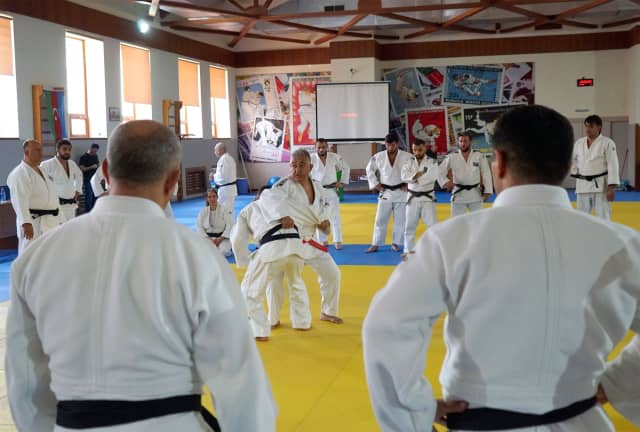 On 9th May the practical phase of the training sessions began with the participation of IJF Academy experts Mesut Kapan, a 6th dan coach of the IJF Academy and Kaya Gezeker, a 4th dan and regional coordinator of the IJF Academy, as well as the Director of the IJF Military and Police Commission.
During two days of practical sessions, classes were held on the implementation of the 100 basic judo techniques (gokyo), which allow judoka to show their level of technical understanding. The participants also studied kata, which is an important step towards mastering the basic philosophical and technical principles of the sport.
Due to the success of the first group in June of this year, the AJF decided to add another 34 coaches to the education programme. 
In order to prepare for the practical exam, the second phase was held from 18th to 21st of July. During the training sessions, the two IJF experts shared their recommendations and practical knowledge with all the coaches.
Afag Sultanova, who actively participated in the course, has just started her coaching career. She won a gold medal at the XIV Summer Paralympic Games in London and the 2017 Islamic Solidarity Games. Afag was IBSA world champion in 2010.
According to Afag, training provides an excellent opportunity for a beginner coach, "To improve the knowledge base of coaches. The workshop is very important in terms of applying techniques in a safer way, expanding the theoretical and practical knowledge of instructors and training more professional staff. This is the first time such a workshop has been organised in my country, which means that Azerbaijani judo has entered a new stage of development."
AJF Secretary General Rashad Rasullu said, "The coaching staff are constantly improving their professionalism and acquiring new knowledge and skills. This is important to raise a healthy and successful generation of athletes. The AJF management will continue with the implementation of various educational projects. We believe that this programme will make a significant contribution to the development of judo in our country in the short and long terms. We thank the IJF for the successful cooperation."
Currently 79 coaches from various clubs, sport societies and organisations, representing different regions and cities in the country, along with the coaches of the national teams of Azerbaijan across all age groups, are studying at the IJF Academy. The final exam is scheduled for January 2023. Coaches who complete the training successfully will be awarded the IJF Academy International Certificate.