The International Judo Federation and the IJF Academy signed today, November 20, 2019, a Memorandum of Understanding with the University of Physical Education of Budapest, for a future cooperation in various projects and at various levels.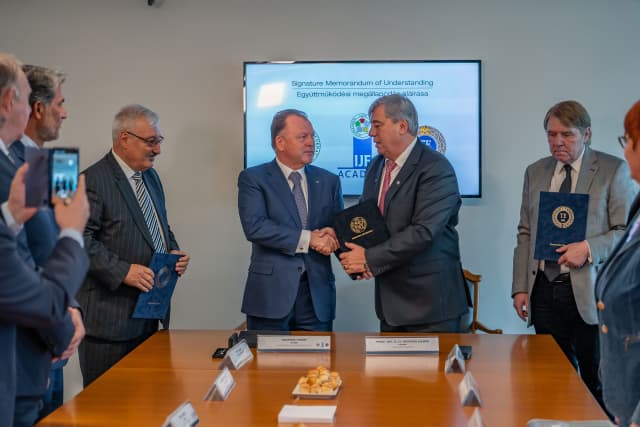 The MoU was signed at the Rector's Office at the University of Physical Education in Budapest, by Mr. Marius Vizer, IJF President, Prof. Dr. h.c. Lajos Mocsai, Rector, Dr. Ferenc Genzwein, Chancellor for Financial Affairs and Mr. Envic Galea, Chairman of the IJF Academy, in presence of IJF Treasurer, Mr. Naser Al Tameemi, Dr. Tamás Sterbenz, Vice-Rector, Dr. Habil Judit Kadar, International Director, Prof. Dr. Éva Martos, Director of Centre of Sports and Nutrition Science, Dr. Ágota Lenart, Head of Department of Psychology and Sport Psychology, Mr. Dániel Mezei, Head of Marketing and PR Department and Mr. Laszlo Toth, President of the Hungarian Judo Association, as well as representatives of the Hungarian media.
President Vizer underlined the importance of education in the life of all sports as well as the importance of a close collaboration between sports organisations of all levels and academic institutions.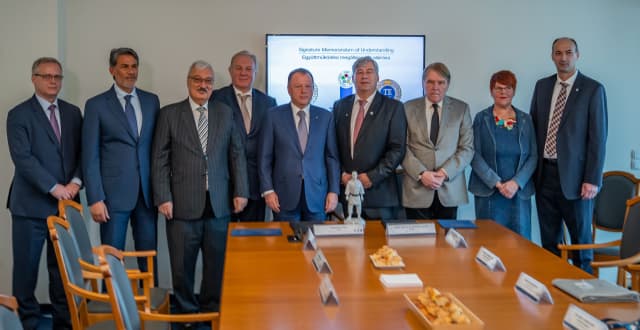 The President said: "In today's world, high performance in sport is not possible without the support of modern, state of the art education and elite sport relies more and more on academic research and tools that improve the performance of the athletes but also support the development of every sport and discipline. IJF is investing a lot of effort and has a strong focus on education, and the IJF Academy is one of our most successful projects, which has benefited many federations and helped many judokas and coaches in the past 6 years. It is a privilege to have the opportunity to further collaborate in education projects with the University of Physical Education of Budapest, a prestigious institution, with a rich history of 95 years, who is also an important pillar in Hungary's current national sport strategy."
The International Judo Federation established the IJF Academy Foundation to take care of academic preparation thus becoming the education arm of the IJF. In 2018 the IJF Academy was qualified as an autonomous higher education institute, providing coach education as well as management courses. All courses are delivered in a blended version, online on the dedicated platform and during the practical sections directly on the 5 continents. The IJF Academy is giving a great attention to the dual career of the judoka, preparing them to the professional life after they finish competition.