IJF President Marius L. Vizer met with Israeli Prime Minister Benjamin Netanyahu and Sports Minister Miri Regev on Wednesday on the eve of the European Judo Championships in Tel Aviv.
During the visit, the trio discussed different aspects of world judo and Israel, and President Vizer said that "sport should be a model of friendship, peace and solidarity for the new generations, in order to build a modern and stable world".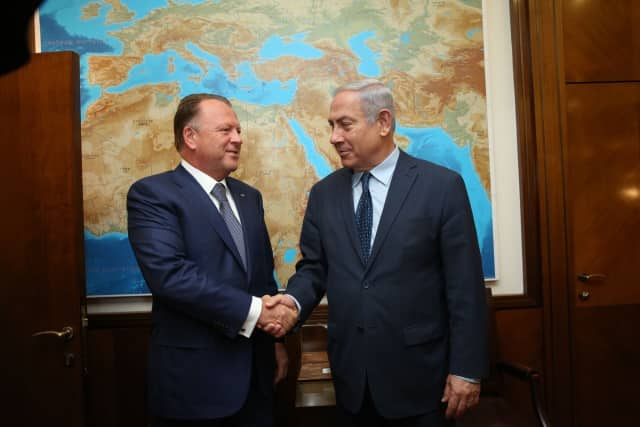 They also discussed the possibility of Israel organising an IJF World Judo Tour event which are open to all countries.
President Vizer would like to congratulate Sergey Soloveychik, EJU President and Moshe Ponti, President of the Israel Judo Association for organising the European Judo Championships in Israel, at the same time wishing all participants lots of success in the competition.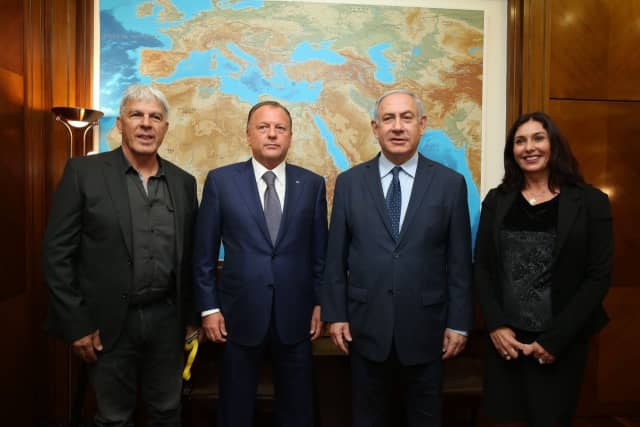 The European Judo Championships 2018 run from 26 – 28 May. For more information visit www.EJU.net