The IJF President, Mr Marius Vizer, met with the Ambassador Extraordinary and Plenipotentiary of Japan in Hungary, HE Otaka Masato, at the IJF headquarters in Budapest.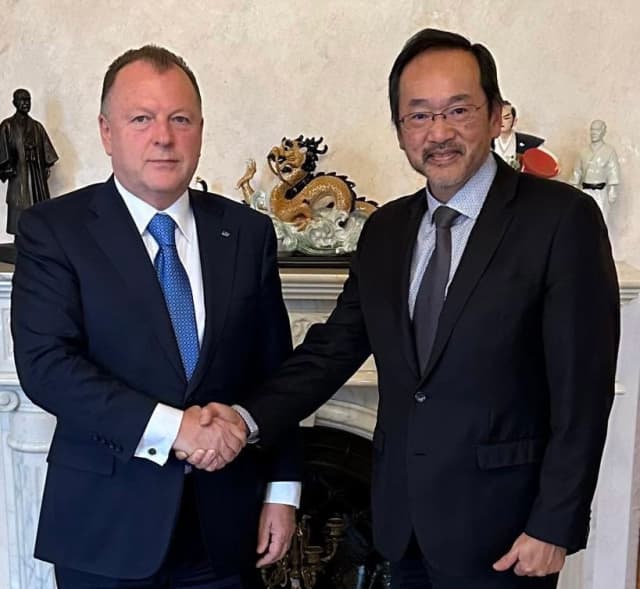 Mr Vizer declared, "I am honoured to welcome Ambassador Extraordinary and Plenipotentiary of Japan, HE Otaka Masato, to Hungary. As the international judo family, we are excited to continue fostering the development of judo together, recognising and appreciating the important role of Japan in the development of judo and the promotion of our values worldwide."
Hungary and Japan have had relations for a very long time, since the first diplomatic exchanges between the two countries, dating back to 1869. Enhanced co-operation has been established since 1989.
If in the initial period of this new co-operation, the Japanese government supported reforms aimed at democratisation and the functioning of the market economy in Hungary, Japanese companies were very quickly the first to establish themselves on the banks of the Danube river. Thanks to the commitment of government officials and civilians, relations between the two countries have developed considerably over the past 30 years.
The Japanese community in Hungary now numbers around 1,700 people (2020). The exchanges between President Vizer and HE Otaka Masato made it possible to identify the elements of reinforced co-operation in the field of sport and judo in particular, our sport being both of Japanese origin and its headquarters being established in the Hungarian capital of Budapest.