Even if he has retired from the world circuit for a few years, he is one of those champions nobody forgets. All the judo fans have the impression that he was still fighting yesterday. Ilias Iliadis is a legend of judo and a legend of sport. Olympic champion in 2004 in Athens, several times world champion, he comments on a career of dizzying heights and difficult lows, complicated turns to negotiate but ultimately on a life dedicated to judo.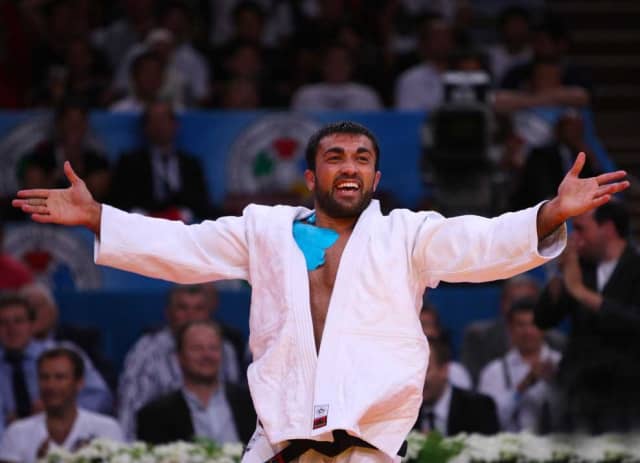 When asked what he remembers on August 17, 2004, when he was covered with the olive crown (kotinos) and found himself with the Olympic gold medal around his neck, the answer immediately fuses: "Oh my god! It was a dream, a beautiful dream. The kind of dream that you have when you are asleep and you don't want to wake up. In 2004, I was a kid (17 years old) and for a kid like me it was a really nice and sweet moment."
Today, the champion travels the world to transmit his knowledge and experience. When we talked to him, he was just coming off the tatami, but he perfectly remembers what happened 15 years ago: "When I woke up that day, I realized that I was about to compete at the Olympic Games and at home, in Greece. When I arrived in the warming up area, I saw so many champions. I was impressed, but I really enjoyed it. I liked the atmosphere that prevails just before something great is about to happen.
I was like a little animal. I was hungry, hungry of victories and I told to myself that today was my day. I was very young and I had a lot of energy and a lot of power. I was ready.
When I saw the draw sheet, I was a bit stressed though. It was the Olympic Games. It's different. The first match was against an Australian (Morgan Endicott-Davies). When my name was called and I had to go on the mat, while I was stepping up the tatami, my legs were like 200kg each. They were so stiff. But I said, 'let's do it'. After this first fight, I felt really good and free. I was on the way to win.
In the second round I thought I would compete against the Swiss, Sergei Aschwanden, but he had lost against Ariel Sganga of Argentina earlier. I won this second round and then met the Korean, Kwon Young Woo. That was a really tough match. He was way more experienced than me and we had one Waza-Are each, but I was also tactical and could go to the semi-final, after he was penalized a last time.
Discover below the final of the Ilias Iliadis in Athens in 2004 (© Olympic Channel).
In the semi-final, I was against Dmitri Nossov of Russia. I scored a waza-ari with a shoulder movement, and during the throw, Nossov got injured. I caught him on the floor, with an immobilization. While he was under and in pain, he told me to release the pressure, but there was no way I would do that. It was my ticket to enter the final of the Olympic Games.
After every round, I felt that I was gaining new energy, new power and getting on the mat was my way to release that energy. My last opponent of the day was the Ukrainian, Roman Hontyuk. I was really confident. I was not here just to participate, but to win. I scored yuko, Waza-ari and Ippon."
The week that followed his title, Ilias couldn't sleep: "I was shocked. There was too much adrenaline and for several days, I couldn't fall asleep. It was absolutely amazing. I became immediately more and more famous. I was so tired but so happy at the same time."
Talking about what the Olympic gold changed in his life, Ilias said: "You know, before I was just Ilias Iliadis, a simple judo player, a normal judoka, and suddenly I became the Olympic champion. For me, that was a double stress, because every one was fighting against me, hoping to defeat the reigning champion. But as I was very young, that actually gave me more motivation. I thought that maybe I was lucky and suddenly I wanted to prove that I was the best."
In the following years, gaining more power, the Greek changed categories, from 81kg to 90kg and even to -100kg. In 2005, he became world silver medallist in Cairo and won the Mediterranean Games. In 2007 again, he was in the final of the World Championships in Rio de Janeiro and was one of the favorite of the Olympic title again in Beijing: "During those years, I was really strong and I felt that I could make it again in Beijing. At that time it was possible to qualify the category, so I was qualified in two weight divisions (-90 and -100). In May 2008, I started the preparation for the Games and I went to a training camp in Budapest, where I injured my knee. The doctors said that I had to stop for one month, but I actually only stopped one week and that was a big mistake. I arrived in Beijing on one leg and even before the competition started I felt like a loser. I gave up. I was facing Mark Huizinga (NED) in the first round and I lost. That was really hard."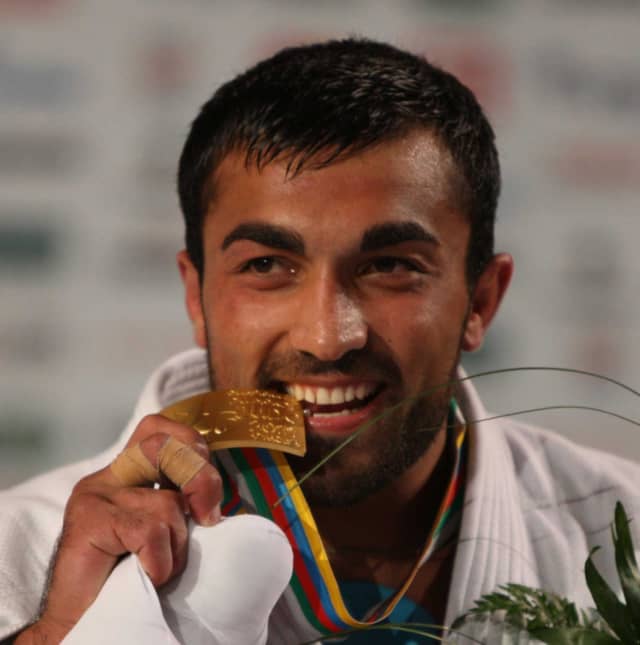 In the following years, the beautiful machine started to have more and more problems: "I got injured many times and I started to lose again and again. I couldn't stop it. In 2010, before the European Championships in Vienna, I told to my coach, that if I wouldn't get a medal, I would stop my career. But I got the bronze medal and I said, that maybe it was the sign to wake up. A few months later, the World Championships were held in Tokyo and I was ready again, ready to win, and nobody could stop me. In Tokyo, I motivated myself by saying that if I'd win gold, I would go to the London. A medal was not enough. I wanted the gold medal and I got it."
Re-motivated, Ilias Iliadis won again the World Championships in Paris in 2011 and arrived in London as one of the favorites for the title: "London was crazy. Totally crazy. I had a lot of pressure on my shoulders and for more than a week I could hardly sleep. The night before the competition, I slept only one hour but I started the day as if it was the last day of my life, giving everything. I got the bronze medal and I was so happy. When I came back to Greece, it was like a gold medal for my country, as we only won two medals in London in all the sports."
Never tired, in 2014, Iliadis won again the world title in Chelyabinsk, Russia. He was at a turning point of his life: "After the world title, I was sitting in my room, with my wife and my family and I was thinking that maybe it was time to stop. I should have stopped. It was enough. My body and my brain had enough of all those years at the highest level. But human being are animals, there always want more and I wanted more."
He arrived in Rio ready, again, but not fully ready: "I was fit. Everything had gone well. My judo was good but my mind was not in good shape. At the Olympic Games, you have to be 200% ready. 100% is not enough. In the morning of that day in Rio, I had mixed feelings. I was happy to be there, but sad because I knew that it would be my last fight. Honestly, when I went on the tatami, I was not there. I was not present. I was somewhere else."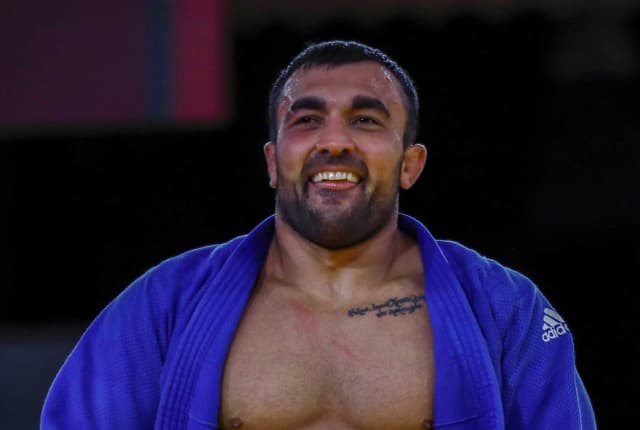 After he lost his first bout against the Chinese, Cheng Xunzhao, he went to his room and for several days did not talk to anyone: "For two days, I stayed in my bed and for more than a month after Rio, I felt like I was a loser. I couldn't find my place in a new life. One day I decided to go back on the tatami. I took my judogi and went to training. I said; 'Do it for yourself, you must be an example for the young ones'. I suddenly realized that I had a duty, the one of explaining to the judo community what mistakes I made, to make sure they wouldn't do the same. I wanted to share may passion, my experience. I wanted to be happy and that's when I started to smile again. I received so many messages from athletes, but also from coaches and parents, who were thanking me for my career and for what I could transmit."
A father of two children (one girls, 14 yo, and one boy, 7 yo), Ilias is a happy man: "I am happy to be a father. I can feel what other parents feel. Of course, my children are very happy about what I did. They are so proud when they go to school and they can say who I am. I am traveling a lot and I am away from home a lot. I miss home. But now, before even becoming Olympic champion, I want my children to be good persons, good human beings, Olympic champions in life."
Talking about his future, the judo legend explained: "I can't stop judo. Judo is inside my veins. Judo is me. I gave all my life to the sport. Now I have the possibility to help athletes to grow up. I want to share my experience, I want to give everything, but first of all, I want to teach them how to become better persons."
It is not the last time we will talk about Ilias Iliadis. He is definitely a great champion, but moreover he is an incredible human being, who understood that the goal is not the medal but the way to achieve your dreams.