Is there a secret to the success of Georgian judo? This is the question that can be asked sincerely when observing, for decades, the performance of the host of the Tbilisi Grand Slam. Like Japanese judo, of course, or French or Brazilian judo, to just name a few, Georgian judo is held up as an example and there are undoubtedly reasons for that. For three days the world's best judoka will compete on the tatami of the Olympic Sport Palace in Tbilisi, the perfect opportunity to look into the question. We asked some of our experts to try to find answers. So, what is the secret of Georgian judo?
For Sheldon Franco-Rooks and Neil Adams, both live commentators on https://live.ijf.org/, the first thing that comes to mind is passion. "They live through judo, they love judo and for them it's not a hobby. If you compete for Georgia, it means a lot. For everyone here, being in the national team is not just important, it's a life goal. Every little child who is starting judo in the country dreams of reaching the national team one day. They dream of performing," explains Sheldon, before adding, "There is definitely a Georgian style in judo and its roots dive deep into Georgian history. I used to think that all judoka came from traditional wrestling. It's not necessarily the case but there were obviously some influences. This was true in the past but today many Georgian judoka have never practised wrestling. They are pure judo people. They just embrace the tradition and history.
My colleague and friend Neil Adams says it very well, when we are commenting matches that involve Georgian judoka, 'Something's going to happen.' This is one of his favourite sentences and it applies perfectly here. Yes, as soon as a Georgian athlete enters the tatami, something is going to happen."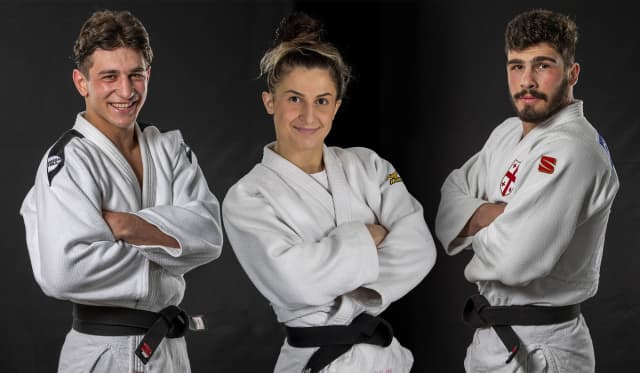 Thus Neil says, "Georgia is a fighting nation and everything they do comes from the heart. Today Georgian competitors are so well prepared and there is a depth of good judo in all men's categories. It feeds everyone with positive vibes and energy. There is a mixture of traditional wrestling and modern judo in the Georgian style. No-one can deny that, but today it creates fantastic judo. It's a great combination. When you meet a Georgian judoka, you need to be prepared. I often compare them to Mongolian athletes as well. They had to fight throughout their history and it left traces in their respective styles. When I was competing, I can tell you that every time I had to face a Georgian judoka, it was a real battle. The point is that in the past we didn't always know they were coming from this region but we could feel it."
Vladimir Barta, IJF Head Sport Director, has a good experience of it, as an athlete, a coach and today an IJF official, "Through the years, I have seen massive development of Georgian judo. I remember that coming here in the late 70's to compete or to train was always complicated. The style was so strange. It was more wrestling than judo. They were immune to our judo but we were not immune to their style. The rules at that time made it possible for them to apply their own techniques and we didn't have that many solutions to oppose them.
There were actually two elements that were very well adapted, to describe Georgian judo. Firstly, they wouldn't use ne-waza at all but they were good in defence. So you wouldn't risk anything on the floor with them, for the sake of no result. More importantly, in tachi-waza, you had to be so careful not to get too close, because that would mean an immediate sentence, being thrown for a massive ippon. Then, the trickiest part was that Georgian competitors were so good at attracting you to get closer, that it was almost impossible to avoid it. They were like fishermen, waiting for the right moment to lure you into a deadly trap. It was like pushing the button of the elevator and being in instantly catapulted.
Today, I can say that you can still see those features in Georgian judo but they adapted all to modern judo. They can now win on the floor, they can still apply massive throws and use extraordinarily stylish judo. They made a big step forward in recent years. One way they have done it is in the preparation of the athletes. We knew in the past that we may have a chance if we could fight for more than three minutes. This is not the case anymore. They are super-well prepared.
It's interesting to see how Georgian judo also sews its style and values around the world. I must also underline that they made really good progress in women's judo and that's great. I would say that Georgian judo shows very good technical skills, improved ne-waza and still has this capacity to throw when you make the mistake of getting closer. You have to be aware of it."
Giorgi Atabegashvili, the Georgian Judo Federation President, has his thoughts about the question of the secret of Georgian judo, "In Georgia we have a long tradition of wrestling and fighting and we now have many generations of role models for the young generations. All our children want to be champions. With today's group of athletes and a great combination of experienced and younger judoka, we are keeping that way clear.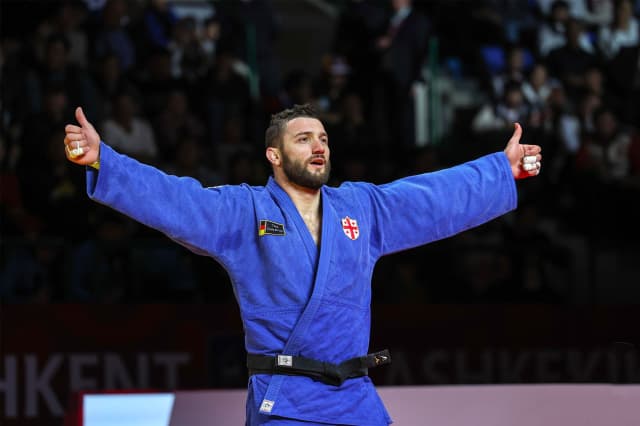 I think our fighting spirit comes from our history. Georgia's geographical situation and the fact that we had to fight for our freedom throughout the centuries, together with our mentality, our attitude and our hospitality, make it that we love to compete in a respectful way but with all our energy. It is part of our DNA. It is cultural, this is inside us. Yes, we can say that chidaoba, the Georgian traditional wrestling style had an influence on our judo, like many other wrestling styles, but today, it helped us to create a real Georgian judo style on its own. It serves as an example for other nations and we are happy about it."
So is there a secret to the success of Georgian judo? No, really honestly, as we know all the reasons why Georgian judoka are performing. Knowing it is not everything, you need to be able to apply the recipe and maybe you need to be Georgian to apply it. If not, you simply have to create your own style, so let's work on it.