Judo for Peace South Africa (JFPSA) is a programme funded by the International Judo Federation in collaboration with UNHCR. The focus of the programme is to use judo as a platform for communities to meet, collaborate and contribute to social cohesion, youth and gender empowerment, and child protection of both local and refugee communities in South Africa.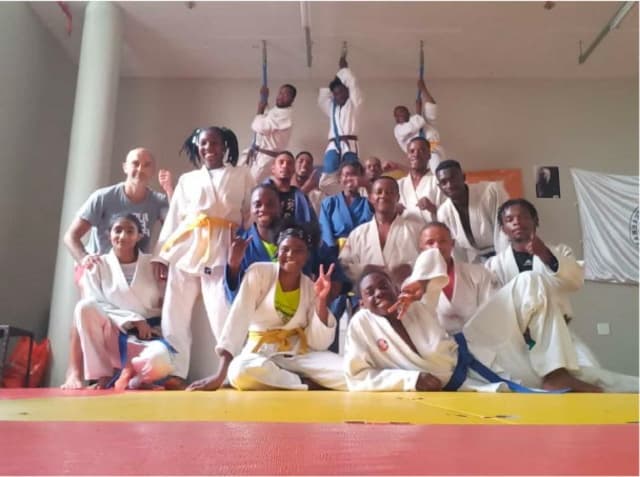 The main partners of the programme are Nike, Three2six, Future Families, Grassroots Soccer and Judo South Africa. At present the activities are conducted in Johannesburg with 7 clubs and in 5 schools, whereas other satellite clubs are based in Durban and Cape Town.
After a well deserved end of year break, the programme resumed in all clubs and schools. Roberto Orlando, IJF Academy Alumni, who leads JFPSA, said, "Our Vision is to fulfil the ideals of Jigoro Kano Shihan. This includes looking forward to a brighter future through the application of the teaching of judo and offering mutual help for a better society."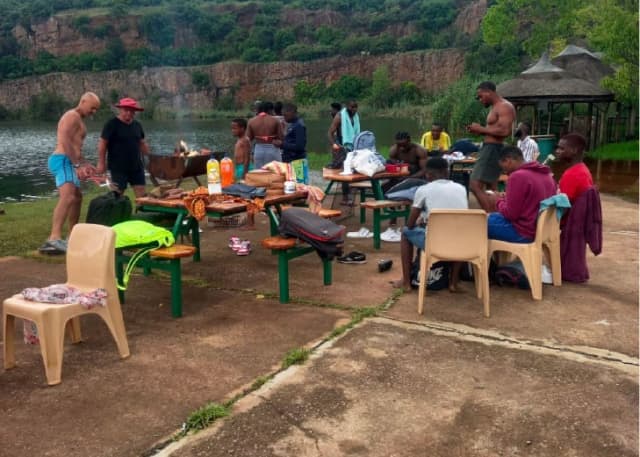 2022 was actually a wonderful year for the JFPSA. Many new judoka joined the programme and new partnerships were developed. The judoka already involved could move forward and get their new dan grades. All of them were very excited to be nominated for the Judo For Peace Award. "Earlier on this month Judo for Peace South Africa was nominated among the other Southern African countries like Zimbabwe, Zambia and Malawi. This is a shining moment for us, as it is not only hard work, but also dedication and perseverance that made it possible," said Roberto Orlando, before adding, "Our dream now is to start teaching at Kagiso Primary in Krugersdorp and to participate in the 2023 Commonwealth Championships."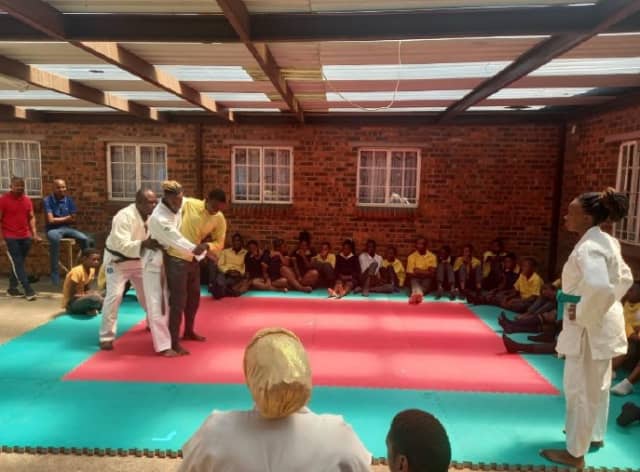 Today a total of 705 young judoka participate in the activities in South Africa, including 259 girls and it is only growing.
American track and field athlete, Jesse Owens, famously said, "We all have dreams but in order to make dreams a reality it takes an awful lot of determination, dedication, self-discipline, and effort." There is no doubt that Roberto and his judoka are dreaming, but they are also working hard. With such a combination, there is no doubt that they will succeed.