This is the first part of an original program that has just taken place in the Oradea region of Romania. On the initiative of 'Judo team Bad Aibling' and 'Judo Club Liberty Oradea', this first aspect of the exchange between the two clubs was placed under the International Judo Federation Judo for Peace colours. As the programme just ended, we asked the protagonists of this beautiful initiative the why and the how of their commitment.
Bad Aibling, with approximately 20,000 inhabitants, is located in Bavaria, in the south of Germany. The city sports clubs counts more than 2,000 members, including more than 100 judoka (information at www.judo-bad-aibling.de) who had already participated in several programme such as the World Judo Day.
Ana and Denis, the leaders of the programme from Bad Aibling, explained just before leaving to Oradea: "We want to combine Judo, fun and making friends. Our project is a planned activity for kids up to adults to discover the values of the sport. We will have training sessions, a competition, sight-seeing, and other activities.
We have many friends from Romania, but have never been there. But we have some contacts there, like Florin Daniel Lascau, whom we meet once a year at the Grand Slam in Düsseldorf and who already held a training day in Bad Aibling. Judo Club Liberty Oradea is known for its high level in judo and the city looks very nice and interesting."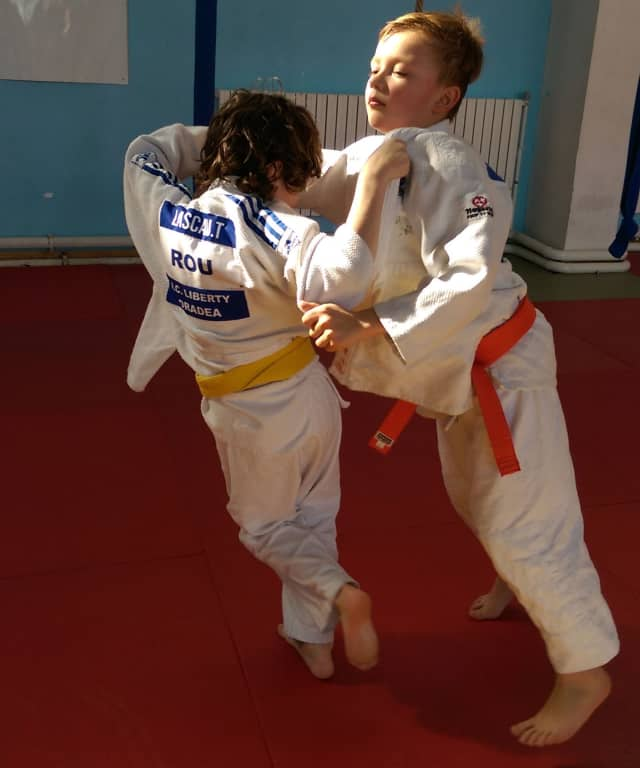 Loredana Lascau, the wife of Daniel Lascau (1991 World Champion and today IJF Sports Director) was in charge of welcoming the German delegation in Romania: "We had the pleasure to welcome the Judo delegation of Bad Aibling in to our Judo Club Liberty Oradea. In the evening of their arrival, the judo families of our judoka got the chance to finally meet and welcome their new friends from Germany, as every participant is staying in the homes of Romanian Judo players and thus they had the chance to experience Romanian hospitality. We organised a wide variety of activities: Judo training and randori, swimming and relaxation in the Thermal Aqua Parks, outdoor training and group activities, site seeing around the city, museum visit, Jandarmery parade and in the end of the camp a mixed team competition."
Judo Club Liberty Oradea is located in Northern Romania and is a club with a great judo tradition and legacy. It was founded in 1996 by the IJF President Mr. Marius Vizer and throughout his support the club managed to gather hundreds of judoka that learned judo and got the chance to become top players. The club won in 1999 the European Club Cup and also many other trophies and medals in national and international competitions in every age groups. Among those top judoka are Larisa Florian, Luncan Vlad, Kunszabo Luca, Fasie Dan, Lungu Alexandru, Busanu Ionel, Goncerenko Alexandru, Schwarcz Razvan, Matei Daniel.
The group, which traveled to Romania was composed of 20 people, both males and females and their leaders had a clear idea of the outcome they expected from that exchange as Ana and Denis explained: "Our expectations are to make friends, to get new influences for our judoka and have a positive impact on their mentality. Judo is always in progress, we need to be creative and to get new inspiration. We believe that the judo principles are a good way to build a good life, for yourself and for other others, to build a better society that promotes peace. We want to share the love of judo and educate the children to take the sport as way of life."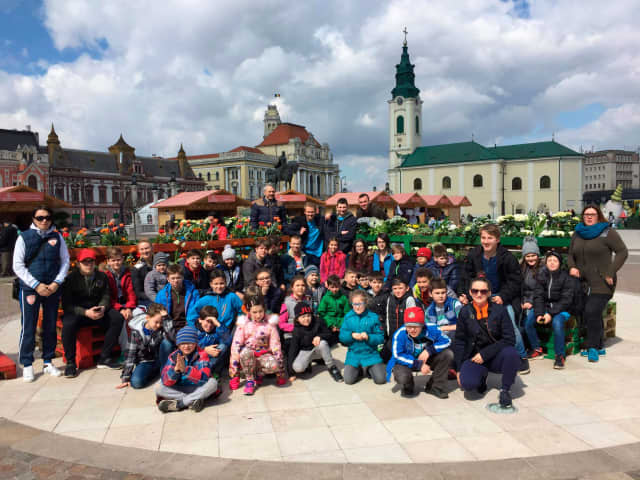 Loredana underlined the same aspect: "The power of personal experiences and the example of others have a great influence in the development of young children and judoka. Children go out of their comfort area, become more independent, learn new things, overcome sometimes difficult situations and manage to have personal achievements. Our society has hundred of years of evolution but our children experience life as a new and mysterious concept. We should try to paint the world in which our children grow in the brightest colours of Friendship, Courage, Respect, Honour, Self-control, Modesty, Politeness, Courtesy. Our Judo Moral Code could and should to be the Moral Code of a truly evolved society."
Today Romania and Germany are definitely peaceful countries, even of the past history of the two countries was not always so calm. So why was the exchange was put under the umbrella of the Judo for Peace programmes? For Ana and Denis the Judo for Peace ideals fit perfectly: "We love judo and friends. We prepared new "Judo for Peace"- T-Shirts and we want to promote peace to everybody. We hate discriminations. We live on the same earth, we have similar goals and we are practicing the same sport. That's why we want to come together and celebrate this under the Motto 'Judo for peace'."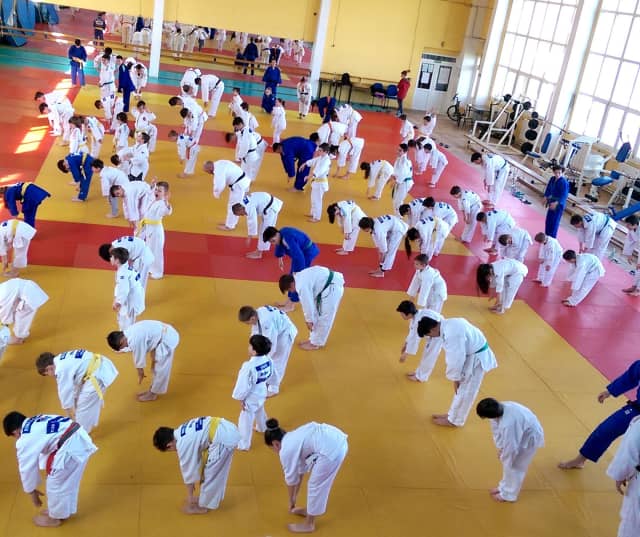 Loredana added: "This programme has mutual benefit for both Romanian and German judoka as we have Judo as a bridge that unites different mentalities and cultures. I believe that peace cannot be kept by force; it can only be achieved by understanding. In that sense Judo is helping us understand that peace is important especially when it is lost and you have to fight for it. A strong mind and body are the attributes of a true judoka. Being strong and determined in moments when you have to stand for the truth is a part of the way (DO) of each judoka that truly understand its purpose."
At the end of the programme, which went definitely too fast according to all participants, and before a white card group picture was taken to celebrate the International Day of Sport for Development and Peace (https://april6.org/en/), a mixed team Judo for Peace tournament was held: "It was not important who won. Respect and the spirit of judo were the main focus. And fun! Children were awarded with diplomas, chocolates and medals and organisers received trophies and flowers. We really had a lot of fun. Our time in Romania was (is) great", said Denis before adding: "The hospitality was superb and we are looking forward to welcoming our new friends in Germany as soon as possible. WE LOVE ROMANIA!"