We are often asked how judo, as a sport, can help preserve our environment, to save our planet from future climate disasters. If the question may seem trivial, even if it is not, the answer is not simple. Indeed, how can you act for the planet when you practise an indoor sport a few hours a week?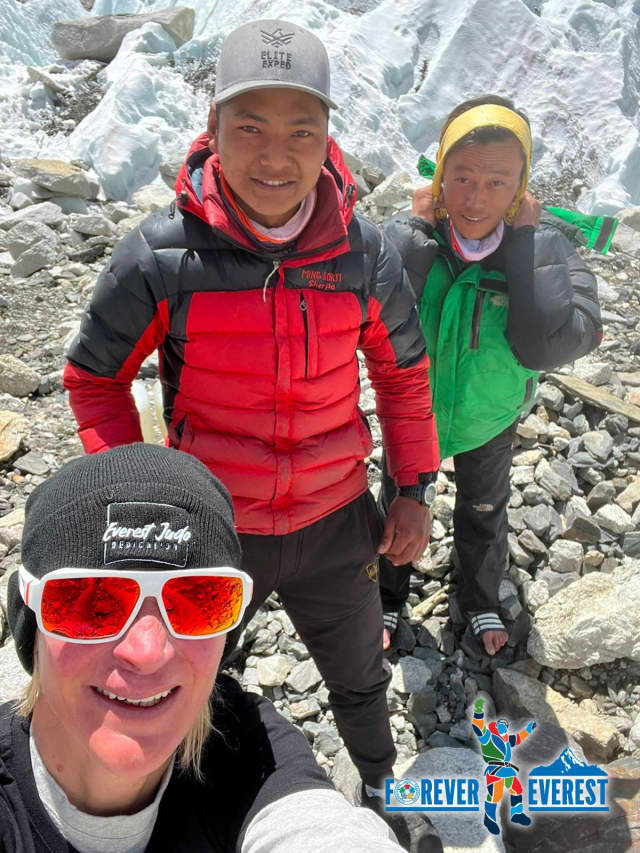 Yet as Sabrina Filzmoser (AUT), our Climate Ambassador currently attempting the ascent of Mount Everest, says, "The time has come to change our behaviours when it comes to our planet. We can all take action on climate issues. I believe in advocating and in acting. As judo teaches us courage, we need it to preserve and protect our health, our families and our environment. Earth Day is not only a celebration but instead must be the starting point to act boldly, innovate broadly and implement equitably. We are all concerned, from businesses and governments to individual citizens."
Two years ago, the International Judo Federation decided to appoint two Climate Ambassadors, Sabrina on the one hand and Flavio Canto (BRA) on the other, so that through their reach and commitment there could be a spread of messages regarding the preservation of our environment, particularly among the youngest judoka.
We see all over the world that it is indeed the younger generations who need to be made aware, although many are already, because they are the ones who will have to suffer the consequences of current climate issues. The IJF also organised a 'Climate Champion' contest for children (https://fit.ijf.org)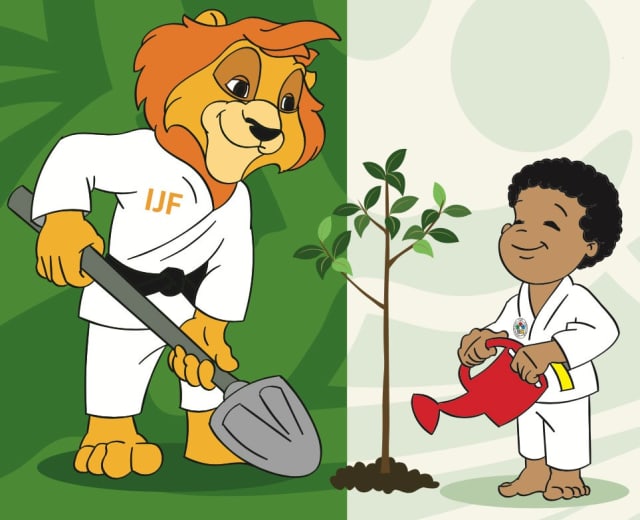 Last year, the Croatian Judo Federation was the first sports organisation in Croatia and is among the first in the world to measure the carbon footprint of a major sporting event, in this case the 2021 Zagreb Grand Prix, a key event of the IJF World Tour. At each IJF event, information about recycling and consuming less are given to all delegations.
This is only the beginning of a process that will develop in the years to come. In 2019, the World Judo Day theme was 'Plant a Tree.' More than 6,000 trees were planted across the globe by our judo family members.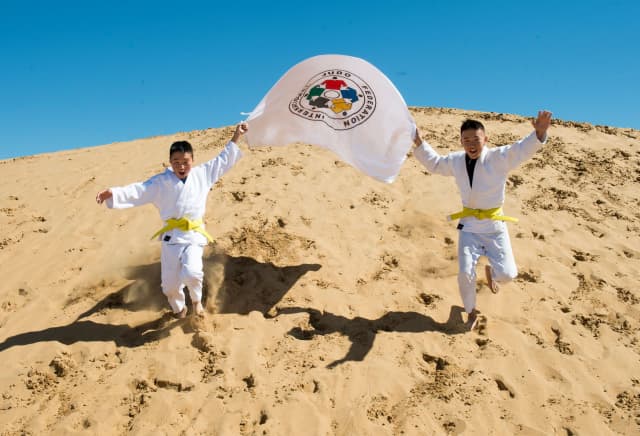 But is that enough? It's certain that it is not. We can see climate catastrophes every day, all over Earth, becoming more and more violent and sudden. We can all change our behaviours just as suddenly and understand that we must have a positive impact on what sometimes seems inevitable, by teaching good behaviours, by raising awareness of a situation that concerns all of us, by consuming less. We know that these small things are not enough but it is a start and is at least something we call all do.
Sabrina, having crossed India on her bike, hiked through Nepal and made it part way up Everest, acclimatising at the Everest Base Camp, is ready to commence one of the most difficult feats one can imagine. She can see with her own eyes what is going on high up there and how the climate is having an effect on all of us, even when we can't see it happening most of the time.
Let us give her the last words, "I wish you and our planet Earth a powerful Earth Day. Being now at the Everest Base Camp, I can tell you that the climate change is now. Tomorrow it will be too late."
More info: https://www.earthday.org/