The International Judo Federation has pledged its commitment to the United Nations Alliance of Civilisations' (UNAOC) One Humanity campaign, which calls for solidarity, compassion and unity in the face of discrimination and divisiveness. Through all its educational programmes and initiatives, including Judo For Peace, Judo for Children and Gender Equity and thanks to the work of all the members of the judo family, judo stands for #OneHumanity, where every one has equal chances to live a better life.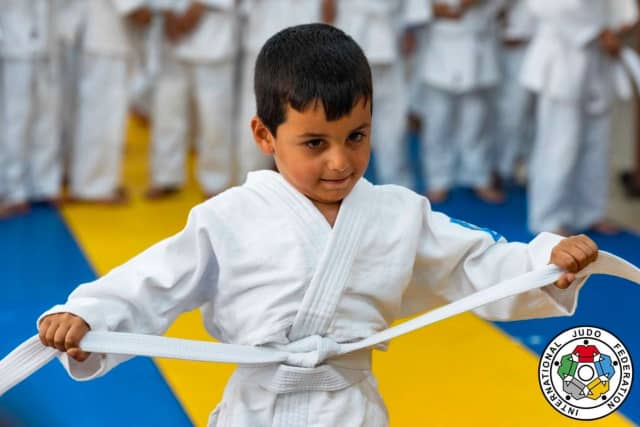 The International Judo Federation is happy to join the Global Association of International Sports Federations in supporting this initiative, which, more than ever, will help us all to build a better society.
The leading United Nations initiative to advance understanding, cooperation and dialogue among nations and peoples across all cultures, the UNAOC, has recognised the ability of sport to further its call for promoting diversity and positive social change. Through the One Humanity campaign in particular, judo, together with the Alliance, will promote diversity as an advantage rather than a threat.
The High Representative for the United Nations Alliance of Civilisations, Mr Miguel Ángel Moratinos said, "We strongly believe in sport's ability to be a global unifier."
Since judo was created in 1882, its values and principles have been the cornerstone of developments that benefit millions of people around the world. From the refugee camps to the favelas and difficult suburbs of the big cities and through all the activities of our judo communities, our sport has demonstrated that it can play a major role in fostering mutual understanding.
We believe that differences are not a threat, but a chance to offer a better and brighter future to the younger generations.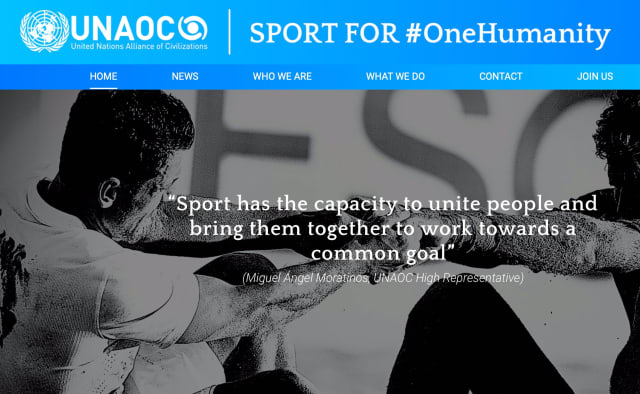 What is the United Nations Alliance of Civilizations (UNAOC)? The United Nations Alliance of Civilizations (UNAOC) was established in 2005, as the political initiative of Mr. Kofi Annan, former UN Secretary-General and co-sponsored by the Governments of Spain and Turkey.
A High-Level Group of experts was formed by Mr. Annan to explore the roots of polarization between societies and cultures today, and to recommend a practical programme of action to address this issue. The Report of the High-Level Group provided analysis and put forward practical recommendations that form the basis for the implementation plan of the United Nations Alliance of Civilizations.
On 7 January 2019, H.E. Mr. Miguel Ángel Moratinos assumed the position of High Representative for the United Nations Alliance of Civilizations, succeeding H.E. Mr. Nassir Abdulaziz Al-Nasser, who succeeded H.E. Mr. Jorge Sampaio.
The United Nations Alliance of Civilizations High Representative and Secretariat are based and operating from New York. The Alliance maintains a global network of partners including states, international and regional organizations, civil society groups, foundations, and the private sector to improve cross-cultural relations between diverse nations and communities.
In its 2006 report, the High-Level Group identified four priority areas for action: Education, Youth, Migration, Media. UNAOC project activities, fashioned around these four areas, which can play a critical role in helping to reduce cross-cultural tensions and to build bridges between communities. In 2019, Mr. Moratinos announced that he intends to propose adding "Women as peace mediators" as an additional pillar of UNAOC.
MORE INFORMATION: