There is an adage which says, "All that begins well ends well." On Thursday 28th July 2022 a first aid course organised by the Judo Association of Malawi at Dzaleka refugee camp ended on a high note, .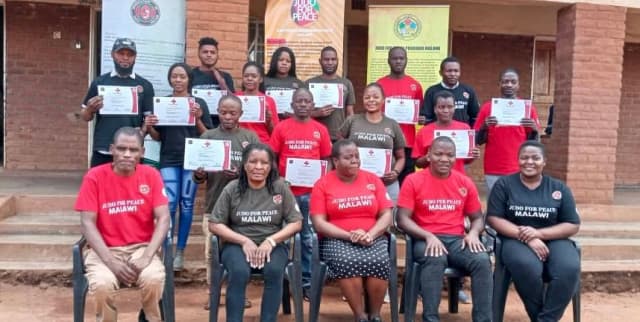 The two day basic course attracted 18 participants from various places including those from Dzaleka refugee camp, Dowa police units, the referee commission and national team managers.
The course was opened by Mr Osbourne Banda, the General Secretary of the federation, who emphasised the importance of the workshop, "This session is essential because as a federation we want to enhance and prioritise safety in our beloved sport of judo." He continued by thanking the IJF for supporting the workshop.
The objectives were to equip the participants with the right attitude, knowledge and skills to be able to preserve life, prevent the escalation of illness or injury, provide pain relief and promote recovery.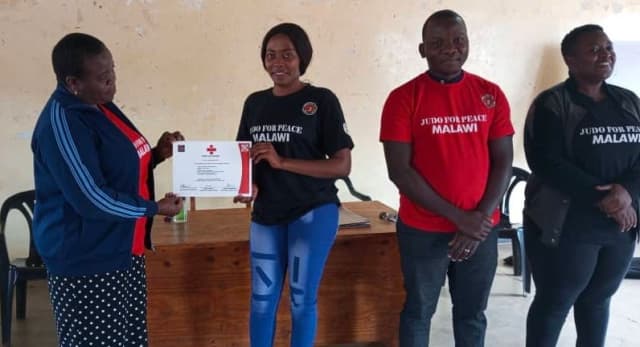 The participants were drilled on how to deal with cases regarding accidents, shock, asphyxia, burns, factures, cardio pulmonary resuscitation, automated external defibrillator use, psychosocial issues, transportation and evacuation of the injured and much more.
Speaking at the closing ceremony was Loveness Phiri, the District Sports Officer for Dowa, who thanked the Judo Association of Malawi and the IJF for supporting the training, which was the first of its kind to be conducted at the Dzaleka refugee camp.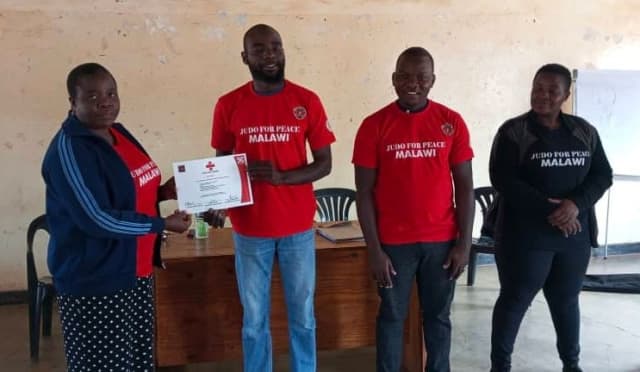 He therefore asked partners to support the Judo for Peace initiative and for other sports federations to emulate what the judo association is doing.
The workshop was facilitated by Smart Chigwenembe (orthopedic clinical officer) and Getrude Nthavi (Anesthetic Clinical officer).
Judo is safe and it is even more so now in Malawi.