The World Judo Tour is a fantastic travel agency. Said like this, it may seem a little trivial, and yet, since the start of the year, the world circuit has made remarkable stops in Portugal on the shores of the Atlantic Ocean and then we went to Paris where, in just over a year, the Olympic Games will take place. Following France, we opened our suitcases in Israel along the Mediterranean coast, before admiring the city of Tashkent in the heart of Central Asia. Finally, since the beginning of the week, we have been enjoying the welcome and hospitality of the Georgian people in the Caucasus. All this in just three months.
While each of these stops is organised and designed around judo and the athletes who compete for medals and Olympic qualification points, they are also an opportunity to discover places sometimes located outside the major tourist circuits. They are also above all a means of soaking up the culture of the countries visited.
Georgia is a country of judo and fighters, a country with a millennial history that transpires in the fighting spirit of its athletes, as well as in the magnificent welcome that its warm people offer us. Each event of the World Judo Tour is therefore an open door to the rest of the country, to what characterises it and makes it different from the others. Those differences we consider as a richness above all because it allows the meeting of peoples. If it may seem grandiloquent to say but it is nevertheless crucial in a world in turmoil, where it seems more and more difficult to speak to each other, to understand each other and to respect each other.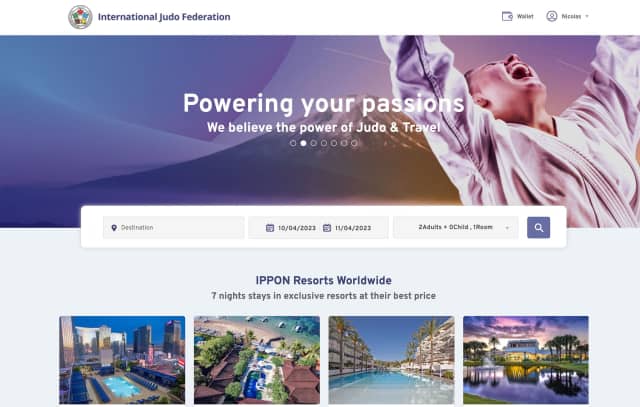 To travel and to have the freedom to do so is today a fundamental right, which the judo family exercises on a daily basis. This is why for some years, the IJF has been offering a service to the international judo community. IJF Travel has been designed to meet the expectations and needs of judoka and their families and offers the best services at unbeatable prices. All this is possible through partnerships with the best companies on the market.
We are honoured to provide the best possible service to the community so that it can concentrate on what is important: judo and its way of life! Thus, whether you come to the World Judo Tour events or travel around the world using the IJF Travel services, you have the possibility to enjoy the adventure of going beyond the horizon to check what the world has to offer.