With great sadness, Judo Canada has been informed and has announced about the passing of Masao Takahashi. Mr Takahashi was inducted as a builder into Judo Canada's Hall of Fame in 1998 for his exemplary devotion to the development of Judo in Canada.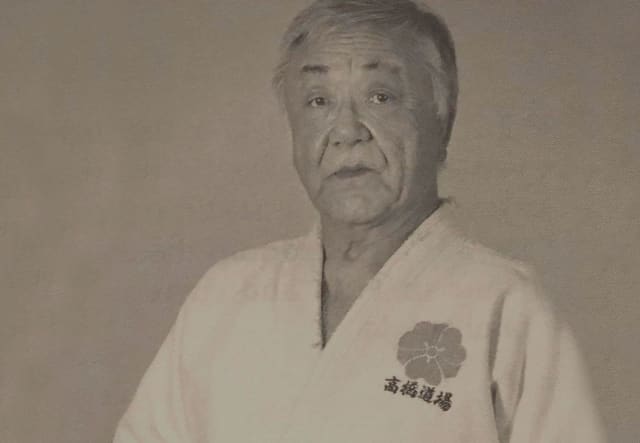 Masao James Takahashi (Mas) passed away peacefully in his sleep on February 14, 2020 (90 years old). Mas is predeceased by his parents, sister Hisako, brother Tak and is survived by his brother Paul. Mas is survived by his beloved wife of 64 years, June, his children Allyn, Phil, Ray, and Tina, his grandchildren, Christy, Jenny, Emi, Mariko, Steven, Adam, Torin, Liam, and his great-grandchildren Alice, Kato, and Talula.
Mas was born in Stave Falls B.C., near Vancouver, on June 24, 1929, to father, Kyukichi and mother, Mine (Suzuki). Mas was an avid athlete who started judo at the age of eight years old.
As a teenager, he and his family were expelled from British Columbia and relocated to a sugar beet farm in Alberta as part of the internment of Japanese Canadians during WWII. At the end of the war, he completed school and went on to join the Canadian Air Force in 1949, where he enjoyed an illustrious military career, serving across Canada and Europe, including a four year stay in Germany.
Mas retired from the Air Force in 1970, and devoted much of the next phase of his life to the judo school he opened in June 1969. He was a fierce competitor and impressive technician who instilled his passion for judo in his four children. Hundreds of students have since earned black belts and achieved national and international success. Over the years, the dojo has expanded to include other Japanese martial arts and cultural activities.
Mas also contributed greatly to the Ottawa Japanese Community Association and Japanese Community Centre, serving in various roles since its inception in the 1970's.
Masao Takahashi was inducted into the Judo Canada Hall of Fame in 1998. In 2002, he was decorated by the Emperor of Japan with the Order of the Sacred Treasure, Gold Rays with Rosette, in recognition of his service to improving the status of Japanese-Canadians through his lifelong commitment to the promotion and development of Judo in Canada.
Judo Canada said: "Please join his celebration of life to be held on Sunday, April 5, 2020, at the Takahashi Dojo on 5 Melrose Ave., Ottawa. In lieu of flowers, the family asked for donation to be made to the Ottawa Japanese Cultural Centre 'Building Fund'."
On behalf of all members of Judo Canada and of the International Judo Family, we express our deepest condolences to his family and friends.