The Frenchman Loïc Pietri has made a somewhat crazy bet, a bet that sports fans love: to return to the highest level for the Tokyo Games.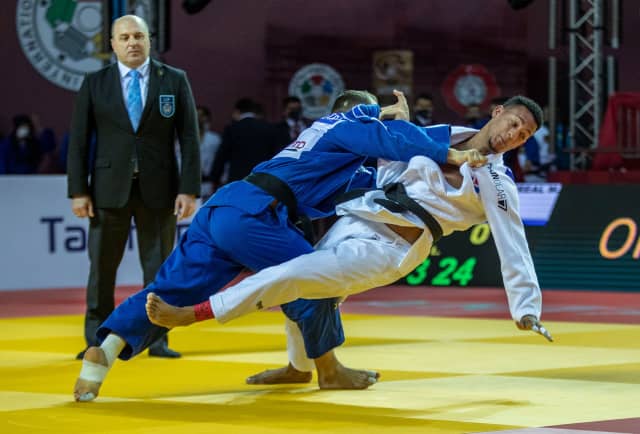 World champion in 2013 in Rio, third in 2014 and silver medalist in 2015, things then became complicated for the native of Nice in the south of France.
Injured and away from the tatami for a long time, he had tried a few times in the -90kg category, but without regaining his former level. After having snatched a new selection for the French team, by way of self-sacrifice and training, in Antalya he was back and he arrived with the idea pegged to his body, that he could win the bet and qualify at the last minute for the Tokyo Games, back in his beloved category of -81kg. We asked him for his impressions as he stepped off the tatami after his loss in the second round of the competition.
"Frankly, I felt good. I made a small mistake, but in judo there is no room for mistakes. It was a comeback to competition for me, I had a long time without. I'm obviously disappointed, but I knew it was a bonus season and I had to be very efficient, right away, very quickly.
The podium often changes in the -81kg group and it's complicated to find a way to the top, but I felt good, really. I was precise with the hands. I had openings. It almost worked even when I was being led during that second round match.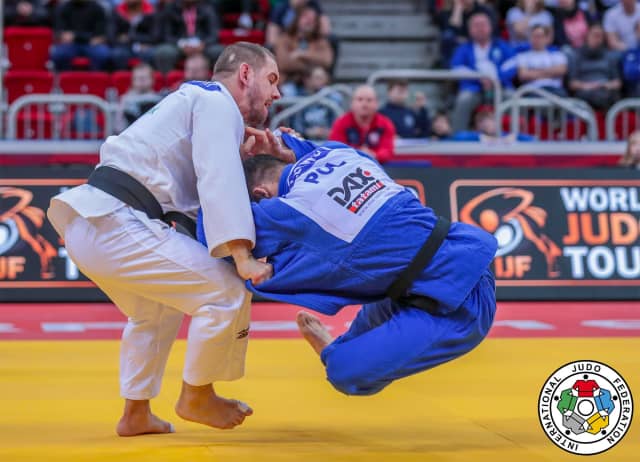 Judo is tough! I trained a lot and I put a lot of emotion into this training. I have my partner who is pregnant (Olympic champion Sarah Menezes, BRA), but we chose for me to go to Paris. I didn't want it to be for nothing. It's hard, but that's how it is.
I took it all for a chance. I knew it was a 'one shot' moment. I had to score points quickly. It didn't work, although I think it was not far from it. I had good feelings. I made this small mistake which cost me the move to the next round; I was countered. This is the game. It is like that.
The -81kg is still a strong category. You have to be 100% ready. This little mistake makes me say that I was not 100% ready. It's interesting because there are still athletes in -81kg who were there a few years ago, when I was at the top. Here my problem was not so much to take a medal, but to earn points. The Olympic season was already over, now it really is.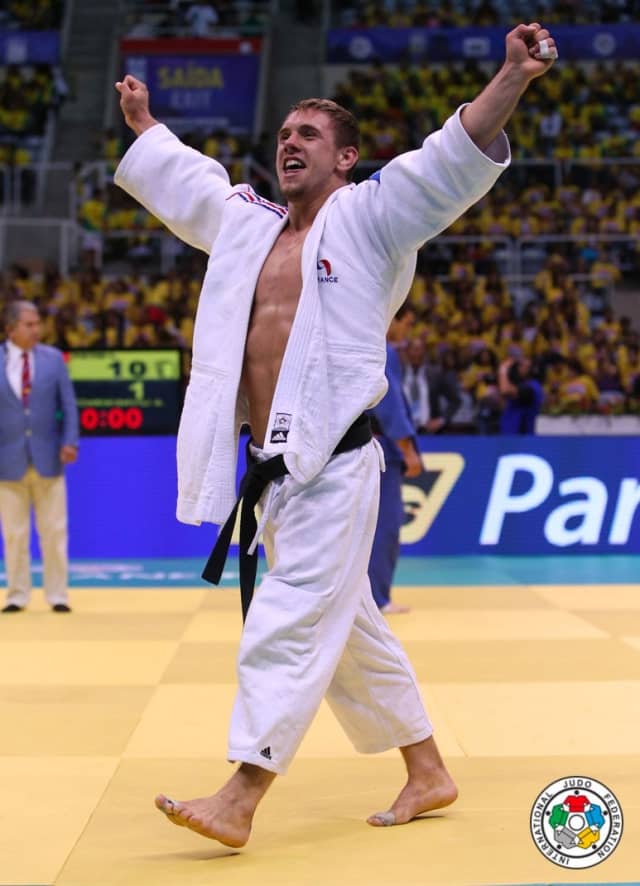 I will now focus on Paris 2024 and I will make sure to come back stronger at the start of the new season. I will have to go through small competitions a bit before coming back to the international circuit. There will be steps, but I am determined to come back strongly. The 2024 Olympic Games will be at home and I hope the medal in Paris will be for me. It has been at least four years since I was on the circuit at 81s. I did some competitions in the heavier -90kg weight, but if you want to have a chance to win a medal, you really have to put all opportunities on your side, because to compete one event after the other, if you only have one chance out of two, that's not enough. I have to scratch the percentages to get back to a perfect level. Sometimes it doesn't take a lot to win, just that extra bit of luck. I remain convinced that I can do it, but we only have one chance. We must not miss it."
Loïc's calm and serenity impress. He analyses with hindsight a defeat which nevertheless puts an end to his dream of the moment. Without a doubt, returning to his family and to his partner, with the prospect of a growing family, will make him forget this little mistake quickly and give him even more desire to return to the top.