Diyora Keldiyorova is 24 but already has a long career behind her and with no sign of stepping back. On day one in Tbilisi she won her 4th grand slam title, to add to her world cadet gold from 2015, her two Asian continental titles, a Masters medal and an appearance at the Olympic Games.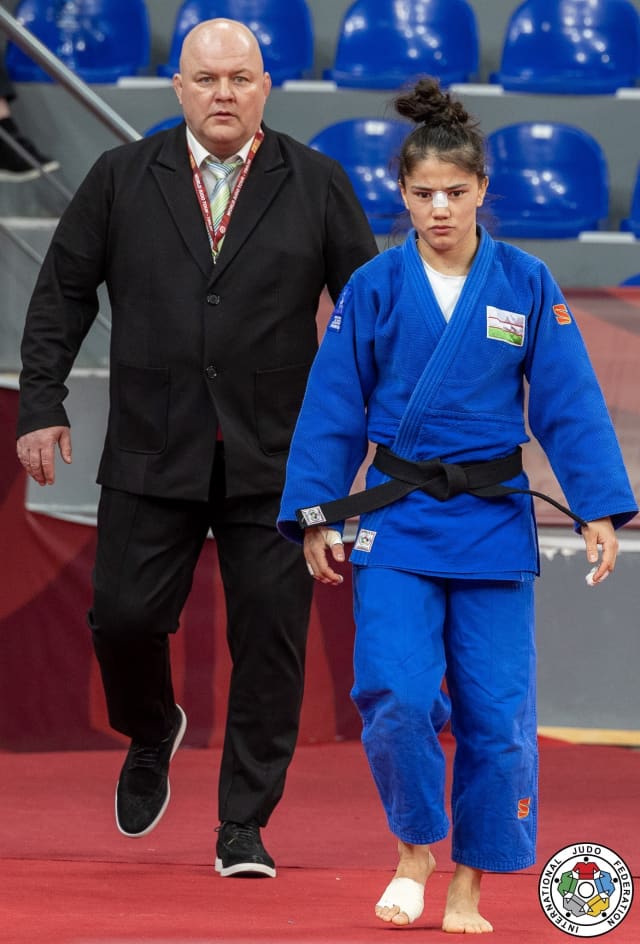 Now ranked 4th in the world, Keldiyorova is among the names spoken when predicting results and discussing excellence in the group, but there, at -52kg, is the virtually indestructible Krasniqi (KOS). Keldiyorova has a good CV. Krasniqi's is something else!
The Kosovan is Olympic champion, world champion, 4 times World Judo Masters champion across two different weight categories, 3 times European champion. She has a total of 32 World Judo Tour medals, not including the worlds or the Games. In the last 18 months Krasniqi hasn't failed to reach the podium, not even once. She's a formidable opponent for anyone.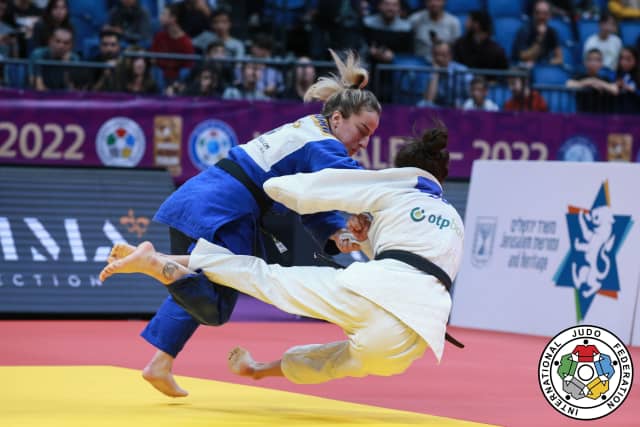 In Tbilisi the Kosovan champion was dismantled, albeit in the final, by the Uzbek, by the underdog, not just in a whirlwind moment of madness or a 50/50 clinch but in a planned, perfectly executed, display of pure judo.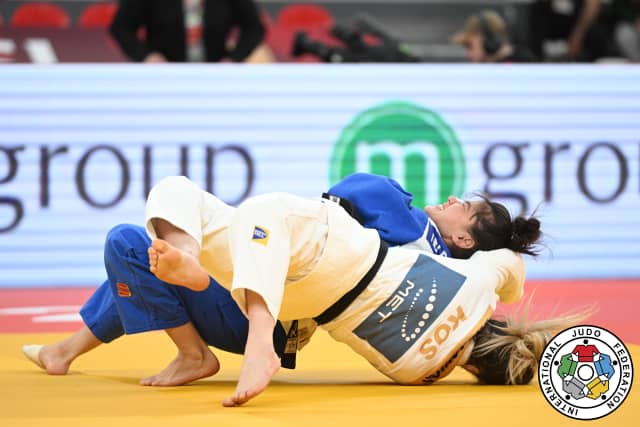 Keldiyorova threw Krasniqi in the first exchange, battling under the pressure of the Kosovan's trademark heavy top grip. Krasniqi, visibly disturbed but always the professional, came straight back at the Uzbek with an even stronger grip but Keldiyorova repeated her response, throwing Distria for a second waza-ari and taking the gold in just 41 seconds. To throw once can happen almost by accident, with opportunists making the most of mistakes but to throw twice, against the Olympic and world champion, this is no fluke and no special moment relying on the mistake of another.
See the full final here:
The new Tbilisi Grand Slam champion has thoughts about how the win came about, "I was working with the coaches to study the technical elements and tactics needed for this fight, not just for today but for a long time. The coaches found the gaps and spaces and weaknesses that we could use and so the plan was set. This is the result of training every day and working on it very hard. It looked easy because we already did so much work."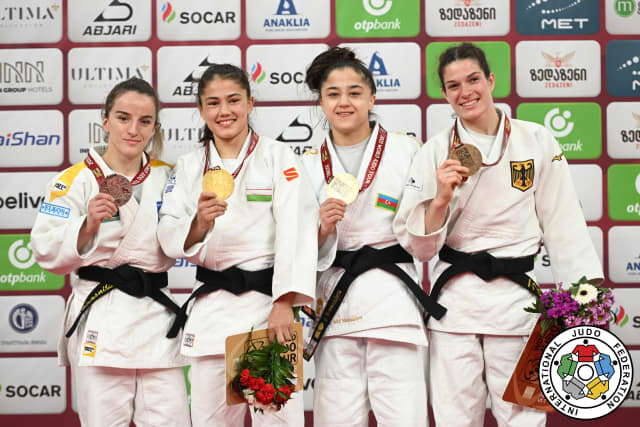 In her chair for the final was Marko Spittka, Uzbekistan's Sport Director, former national coach of Austria and himself an Olympic, world and European medallist. "We started a programme with the coaching team to work with some athletes individually, working with the national team coach and the home coach, all together.
Our younger ones have a different programme and now there is a good mix of programmes and athletes and it feels like we are on a good way."
About the final itself, "Today it was a big surprise to be like this, to be so clear and I hope it wasn't too early!" With Doha just around the corner, timing is important. "We have found a good way. On the right day she can beat everybody. Now she is on the top, in a position to beat all and as a minimum we know she can win a medal at the worlds.
Her performance is good motivation for the whole team. After the final we had a call from a small team of young women at home who stopped their training to watch the final, to tell us how inspired they are."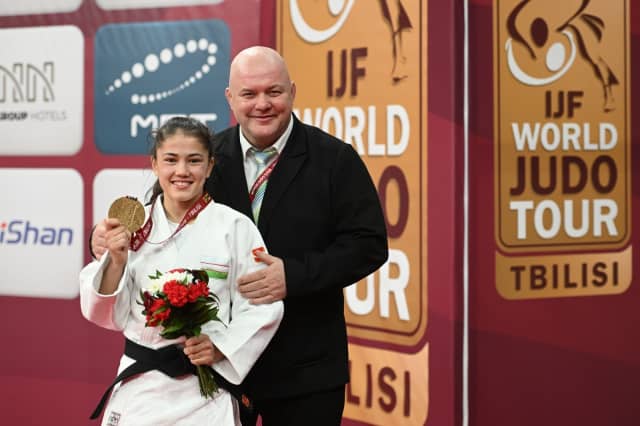 "Within the coaching team all of us don't always have the same ideas and like stones hitting each other in rough water there is friction but we have knocked each other and hit those sharp edges and over time we have smoothed ourselves out and found the way. All opinions and expertise are important and the method of bringing them together has been key. This medal was one step and not the end.
The quality from Diyora today was really something and so it's a good time for us to soon start our final Doha preparation. She is so intelligent and can soak up information, it is a nice situation to coach in."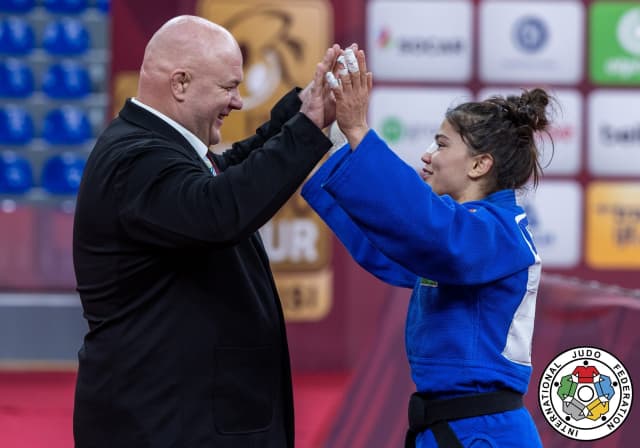 The Uzbek team has been unafraid of bringing different, even opposing elements together in the coaching team, realising the value of each and everyone's specific expertise. A long-term, active working method to constantly push for more, for better, within the spirited culture of the Uzbek nation, seems to be the winning formula. There are two new male world champions. There is Keldiyorova beating the Olympic champion emphatically and there is always an Uzbek flag to be found in the final block. It seems a new powerhouse has joined the incumbents, there is no argument here anymore.
More images of the Tbilisi Grand Slam 2023 - CLICK HERE