Rémi Feuillet will long remember Thursday 10th June 2021; a day like any other for many, but very special for him. Engaged in the World Judo Championships Hungary 2021, he produced the best performance of his young career on the world circuit. The native of Mauritius finished in a very honourable seventh place, a result that could broaden horizons for him.
"Physically I have felt good all day long and I am really happy with my result, although there is still a little frustration that I did not go further." When you are a high level athlete, you always want to give more, push the limits and that's what Rémi did, without a doubt.
After a first round win against Mohab ELNAHAS (CAN), he won against Paul KIBIKAI (GAB) and then Ciril GROSSKLAUS (SUI), to reach the quarter-final against the Japanese judoka Kenta NAGASAWA, in front of whom he was far from being out of his depth. Finally in the repechage, he lost to Altanbagana ANTULGA (MGL) by only one waza-ari. The Mongolian subsequently fought a titanic battle against Krisztian TOTH (HUN) for the bronze medal, which ultimately went to the Hungarian.
All this is to say that Rémi, without complex, was there and he gave everything and for that, despite the little post-competition frustration, he has nothing to regret, "I don't like defeat! We, the top athletes, are not scheduled to lose,  but frankly I am very happy. I may be able to go to the Games."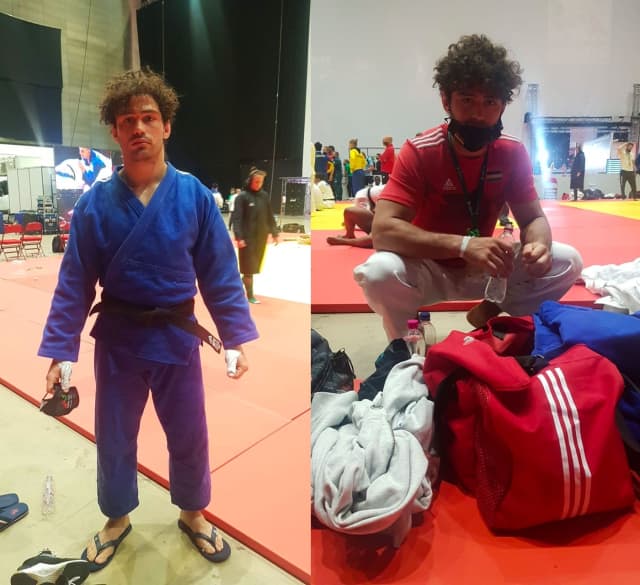 The competition barely over, his coach Baptiste Leroy, jumped on his calculator and if the calculation is correct, Rémi clearly won his qualification for the Tokyo Games, "It's a great adventure that I am living. I am conscious of that, even more today. I knew that here I had a good draw. I had to take advantage of it. I did not put pressure on myself, I just took contest after contest. I have a tendency to be a little fearful, but in Budapest I had nothing to lose and everything to gain."
Judo is an individual sport and here in Budapest Rémi had to think only of himself and his competition, but once the judogi was folded up in his suitcase, before flying to other destinations, his thoughts went to his African judoka friends and his family, "We have a really good atmosphere among the African athletes. We get along well, we stick together and we help each other. It's important. I also think of my family, of my father in particular, who injected me with the judo virus."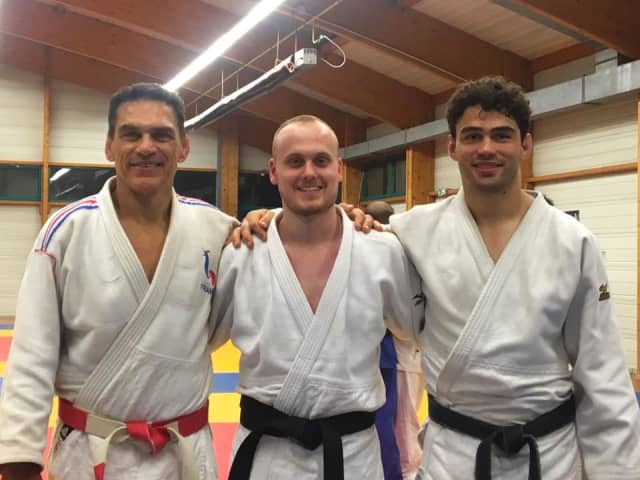 We asked what his father felt while he followed his son's competition by digital means, "After a day where I screamed and jumped in front of my screen, tonight the feelings are numerous. There is of course the joy and the pride of the father, a joy that I share on the phone with many African judoka with whom I trained between 1990 and 2002. Many of them remember Rémi being born in Mauritius or performing his first judo techniques in Cameroon. Today, with little means, a small part of Africa has vibrated. There is obviously the satisfaction of the coach who notices the slow but steady progress of an ordinary judoka but whose passion for judo makes him very determined. There is of course the feeling of gratitude towards Rémi's few training partners who, throughout the year and despite the constraints linked to covid, volunteered to prepare him. There is the happiness of seeing the MRI (Mauritius) inscription on Rémi's back number, understanding that my passage through this country contributed to the success of Mauritian judo. This is a very good memory. Finally, there is hope, that of qualification for the Olympic Games which according to our calculations is acquired on the continental quota."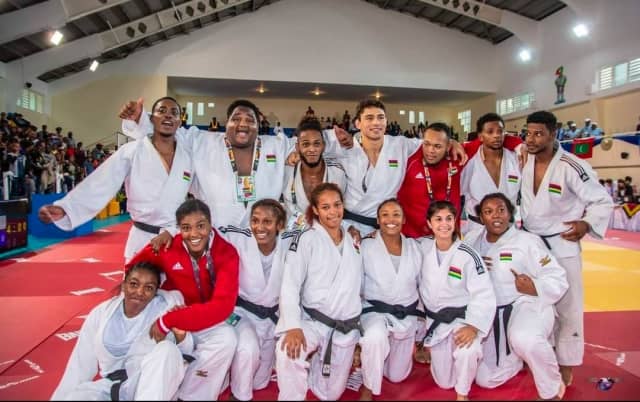 While today Rémi lives in Paris, where he can also train, his roots are in Africa. Born 25 years ago in Mauritius, where he spent his first years before following his father to Cameroon, he has a particular attachment to this continent, "I have a taste for my origins and for me to compete for Mauritius is important. There is of course the sporting side, but there is above all an incredible human aspect. We are a group of judoka who find ourselves in training, in competition, it is a real family. Today I am thinking of my compatriots, who, living on an island, have a lot of difficulties to move and to travel because of covid. I was lucky during this period to be in France and to be able to continue to train. I give them a big wink."
For Rémi, it is now time to digest his good performance, but very quickly, he will have to concentrate on what will undoubtedly be the goal of a lifetime, the Olympic Games, "I will not give up because I want  to live this great adventure to the full."
Living fully, without looking back and then storing memories to share them with his African brothers and sisters, that's all we can wish for Rémi Feuillet. The adventure has only just begun.