At the end of the first day of the Judo Masters in Qingdao, I spoke with Cathy Fleury about her observations. Cathy is now IJF Referee Supervisor and a former Olympic & world champion.
"This is the end of an intense block of competition, following the world championships and it's extremely tough for these athletes to maintain that high level for so many months. We can see that a few of the world's best have chosen not to compete, not needing the points and valuing the opportunity to rest and then train and begin the upward curve towards peak performance for the Olympic Games.
There is a clear gap between those whom are tired from travel and competition, and those really giving of their best here in Qingdao. We can see the explosivity of the Mongolian -66kg men. Ganbold and Yondonperenlei, silver and bronze respectively, gave us something exciting to watch all day; big throws and some unorthodox counters.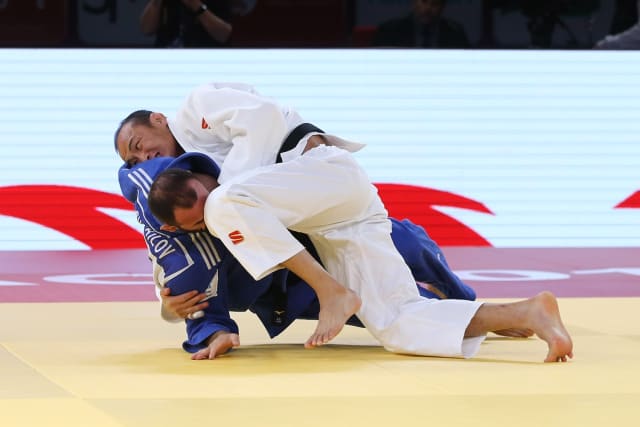 I have been Impressed by Manuel Lombardo (ITA), again! He is getting better and better all the time and there seems to be no sign of his improvement slowing down. He managed the dynamic judo style of Ganbold (MGL) in the -66kg final, with confidence and maturity.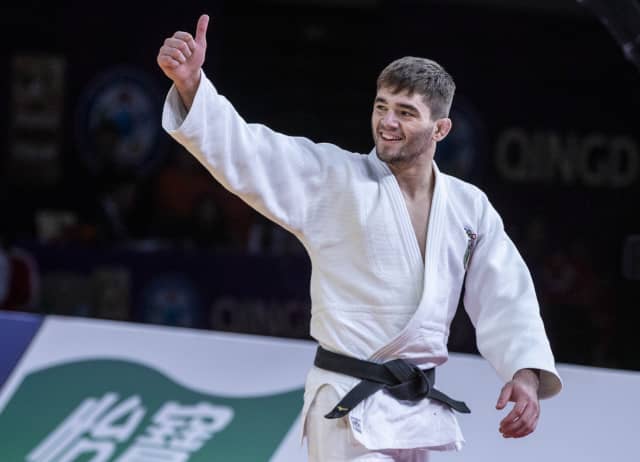 Amandine Buchard of France (-52) is showing staggering consistency. After her incredible, golden performance in Osaka, to then come here and take silver is powerful and shows the determination of a true champion.
Of course there are many highly skilled athletes at the Judo Masters, but it is also wonderful to see athletes with passion, who rise to challenge and relish their achievements. -52kg bronze medal winner Keldiyorova (UZB) was so happy to clinch that last win, over Russia's very experienced judoka. We also saw the delight from Jin A Park (PRK), having dispatched Deguchi in the first round and to then go all the way to the top of the rostrum, past Tamaoki in the final. She won and the joy was tangible."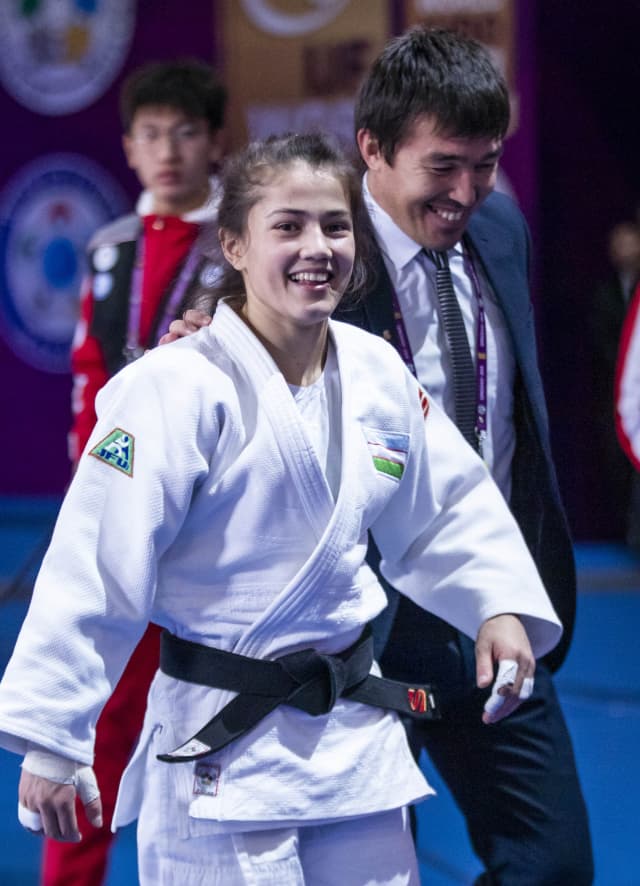 Cathy Fleury's particular favourites:
Male judoka of the day - Manuel Lombardo (ITA)
Female of the day - Distria Krasniqi (KOS)
Ippon of the day - Nagayama (JPN) in the -60kg final