What a day and what an audience! If only one thing were to be remembered from this second day of competition in Dushanbe, it would be this, the public, who never stopped encouraging their athletes, like all those of the other nations who produced beautiful judo. Ask Frenchman Ibrahim Keita. He will long remember the ovation he received after his bronze medal win.
Obviously, the public will remember this, the national double at -81kg, the Tajik judoka leaving only the bronze medals to their opponents. In two days the host nation already has two gold medals and so we can speak of their team's success, while the organisation of the grand prix is itself planned down to the millimetre.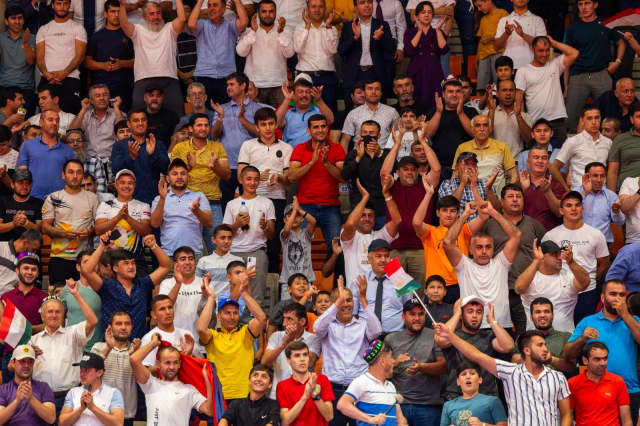 Talking about the winners of the day, we will remember the names of Makhmadbekov and that of Pinot, the latter showing herself to be intractable against a younger generation still lacking in experience.
To close this day, let's come back once again to this public which maintained an incredible atmosphere from morning until evening. Tajikistan! Tajikistan! They sung again and again. It may well be that the third day of the tournament, which begins at 11:30am this Sunday, will still bring us some thrills and joy. Follow the action from the Dushanbe Grand Prix 2023 at https://judotv.com/