On the eve of the Zagreb Grand Prix in Croatia, IJF President Marius Vizer, travelled to Slovenia to meet Marjan Fabjan. The man is a famous figure on the World Judo Tour for producing some of the finest athletes on the circuit.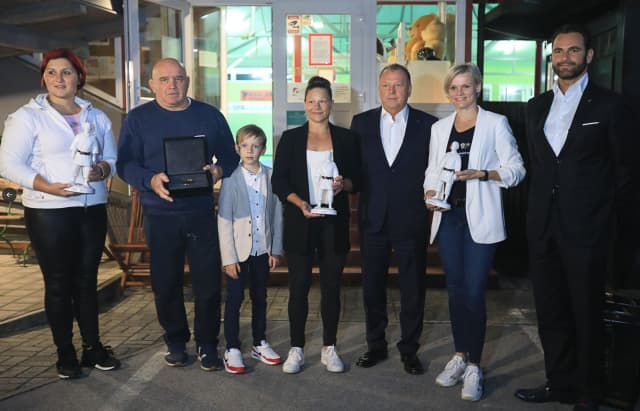 During the evening, Mr Vizer also met with several of the top athletes whom Marjan Fabjan coached at the highest level, including Olympic champions Tina Trstenjak (Rio 20216) and Urska Zolnir (London 2012) as well as Olympic bronze medallist Lucija Polavder (Beijing 2008). Anamari Velensek was not present but had a good reason as she is coaching the Slovenian team on the occasion of the Zagreb Grand Prix. 
Having so many Olympic medallists coming from one club shows the professionalism and expertise of Marjan Fabjan. Known by his surname and by those closer as Fabi, for short, Slovenian Judo's Sport Director, has a fascinating road behind him. Born 63 years ago in a house on the land on which his home and dojo now stand, he and some friends built the first dojo on that site in 1992.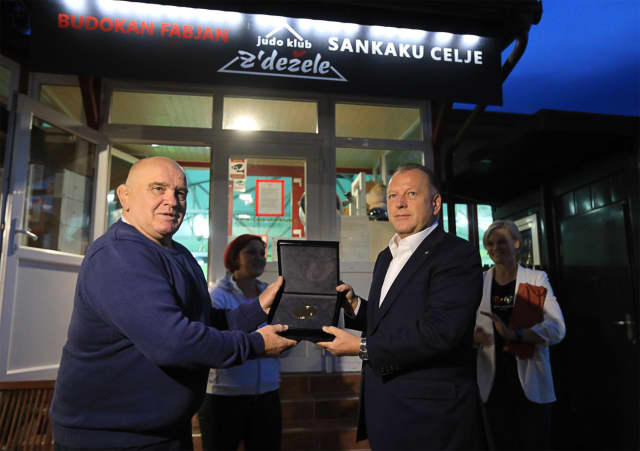 His favourite moment in judo, among so many incredible memories, was the bronze medal for Urska Zolnir in Athens in 2004. This was Slovenia's first ever judo medal at a summer Games and it sparked a confidence in Fabjan's training programmes that inspired his club and most importantly himself! Known as a coach, Fabjan holds upward of 20 national titles of his own, across 3 different countries: Yugoslavia, Slovenia and Austria. His most recent major success as a coach was the silver medal of Tina Trstenjak, from the last Olympic Games in Tokyo and it's probably not going to be the last.
For everything Marjan Fabjan has given to judo, Marius Vizer, who was accompanied by IJF Director General, Vlad Marinescu, presented him with the IJF gold medal, while the athletes received the official Jigoro Kano statue designed by Herend Porcelain.