Mary Dee Vargas Ley is 25 years old and has been competing for her home country, Chile, on the World Judo Tour since 2016. So far she has attended 24 WJT events and has yet to take a medal but this is not a negative statistic, this is a picture of perseverance and patience and an appreciation for the important small wins.
The first observation is that Chile is far away. It's far from the European tournaments, it's far from the Asian tournaments and it's even not really close to most events hosted in the Americas, but Mary Dee keeps coming!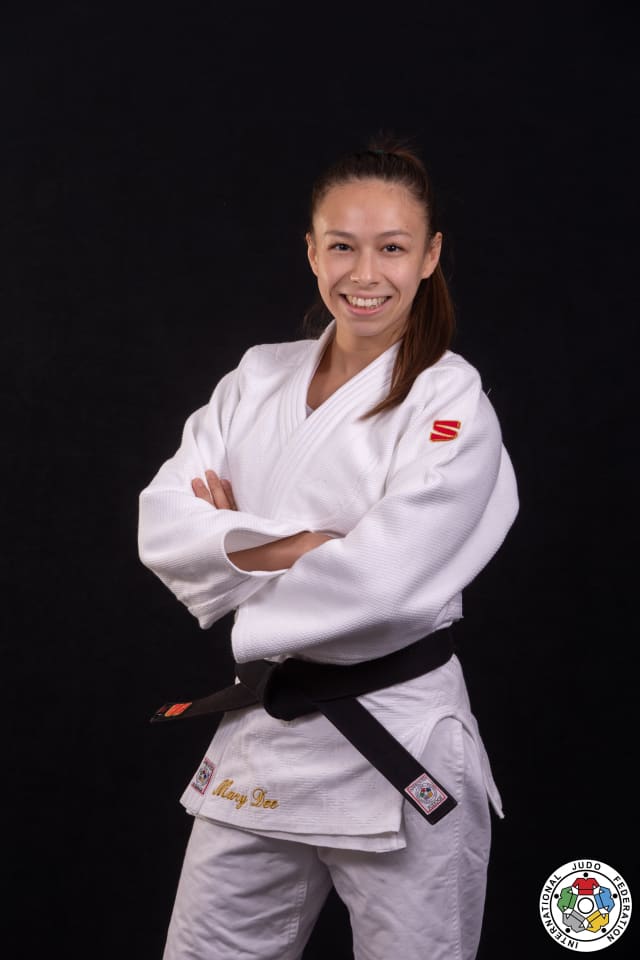 Prior to Tel Aviv there were no medals, no final block appearances but those judoka with a work ethic and patience in abundance have a way of making things work. Vargas Ley is beginning to reap the rewards. Slowly, slowly, it's coming together.
Since the first events of the World Judo Tour, back in 2009, Chile has only take two medals at grand prix or grand slam level. Both were won by men and both were bronze medals. Thomas Briceno won a place on the podium in the Rio Grand Slam of 2012 at -90kg and Solis Francisco medalled at the Cancun Grand Prix in the heaviest category.
Vargas Ley does not appear to be worrying about history or trend because in Tel Aviv she took two giant steps, winning in the first round against Salens (BEL) and then throwing for a beautifu ippon in round two against Spain's Martinez Abelenda. This meant a place in the quarter final of the -48kg category, a guarantee of an appearance in the final block.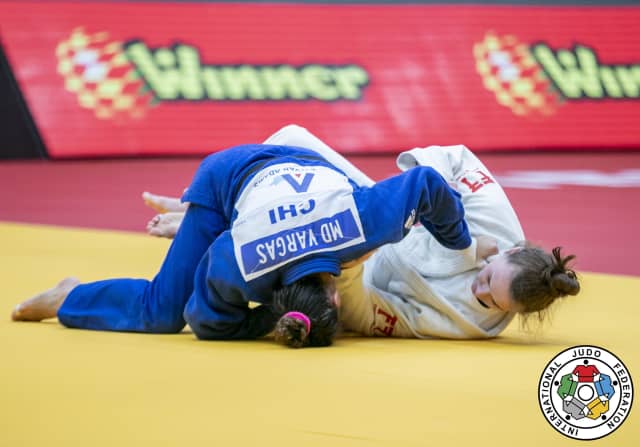 Before the quarter-final Mary Dee was very open about her continued positive outlook, "I'm excited for the next rounds and also the next events. It's a new year and it feels like a positive process. I feel good!"
She didn't make it to the semi-final but we all accept that a path through judo can only be taken one step at a time. In Tel Aviv, Mary Dee Vargas became the most successful Chilean woman in World Judo Tour history and also the most successful lightweight from her country. She proved that perseverance is key and that even after 6 years of effort, there is light and there are new rewards.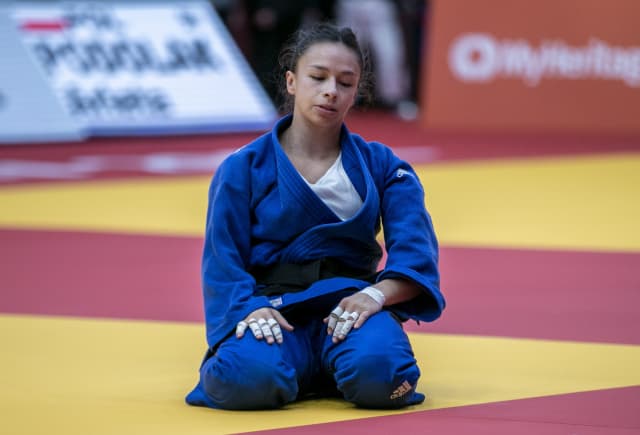 Vargas Ley is the current Pan American champion too and in 2021 winning that gold was also a first. It seems she is climbing and is teaching the judo world about resilience while she ascends.