Recently the IJF Military and Police commission represented by its manager, Stefan Marginean, attended the CISM (International Military Sports Council) General Assembly and conference, which were held in Vietnam.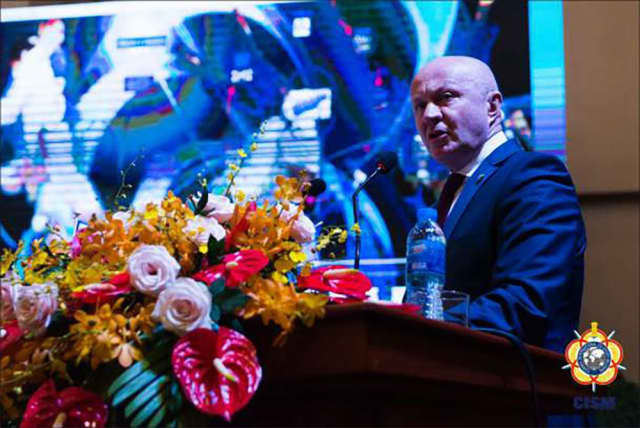 The participation of the IJF in the 74th CISM General Assembly and Congress, organized between 23-30 of April, in Ho Chi Minh, Vietnam, offered an opportunity to promote and increase the visibility of Judo in the CISM member countries. As a key speaker, on the first day of the Congress, dedicated to the Institutional Partners, Stefan Marginean delivered a speech in front of 92 military delegations from four continents. His focus was on the Military and Police Commission project that fosters the implementation of Judo as a basic preparation sport in the Armed Forces and on the IJF intention to sign Partnership Protocols as a base of future cooperation.
In order to list the needs and to have a better understanding of the interest of every country, a statistical survey was elaborated and distributed to the all the participants. The survey comprised open-ended questions, which were answered by 64 of the participating active CISM countries, the rest of the nations being there as observers.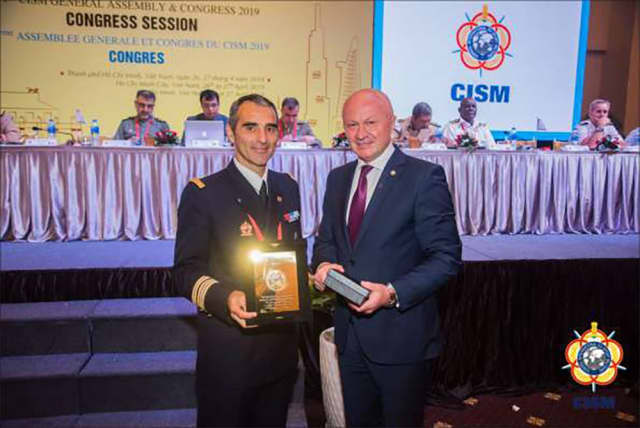 After is presentation and based on the first results of the survey, Stefan Marginean said: "Judo is definitely considered as being an important tool in the process of the physical education of the military personnel within the CISM countries members. From now on, we can move forward to the next step of development of our programmes."
During his stay, the IJF representative also add the opportunity to participate in several informal discussions on the importance of Judo in the military personnel training and its benefits, with the CISM President, CISM Vice-presidents and the chiefs of delegations from countries which might soon join the IJF Military and Police project.