Six teams were fighting for the title of 'Mixed Teams Champion' today in Bishkek. Korea, Uzbekistan, Turkmenistan, China, Kazakhstan and Kyrgyzstan were each represented by 6 judoka, 3 men and 3 women, each putting their heart into their performance, not just to win individual matches, but to contribute to the overall team performance.
In the first match of the day Uzbekistan met Turkmenistan. The final score was 4:0, with the Uzbek team overcoming Turkmenistan with only ippon scores on the score sheet. The most spectacular fight of this round was at +90kg, where Shokhrukh Bakhtiyorov (UZB) beat Yashyuzak Ashirov (TKM) in just 9 seconds.
In the next contest Kazakhstan's team met with the home nation's favourites and despite the local judo fans cheering for a different result, the final scoreline read 4:1, in favour of Kazakhstan, who proceeded  to the semi-finals, to confront team China. 
The semi-finals were tough and all four teams were strong, but with only two places in the final round, there had to be a clear result. 
Between Korea and Uzbekistan, a series of high level, explosive contests ensued, but in the end it was Korea who made their way to the final, beating the Uzbek team 4:1. The second finalist was Kazakhstan, who beat the Chinese team by only 1 point.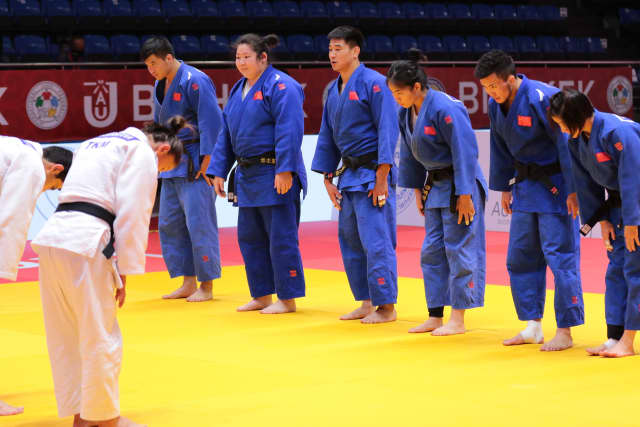 Bronze medals went to China and Uzbekistan, following wins against Turkmenistan Kyrgyzstan respectively.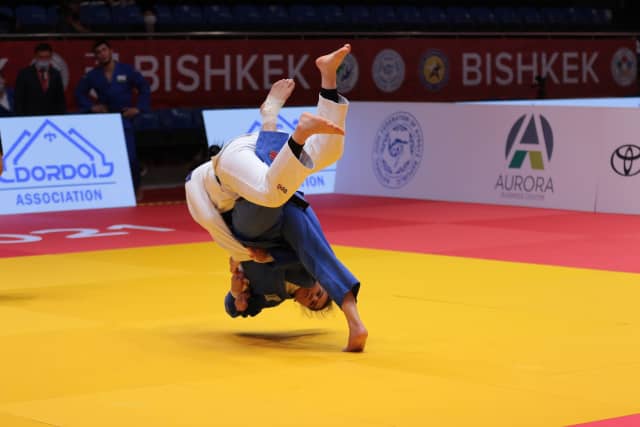 The final team match of the day was intense, with the infamous gripping and unorthodox throwing techniques of the Korean team, pitted against the dynamism and often surprising strategy of the Kazakh judoka. On paper, after the individual competition, the Korean team looked to be the stronger of the two, but form doesn't always dictate results and an exciting final went ahead.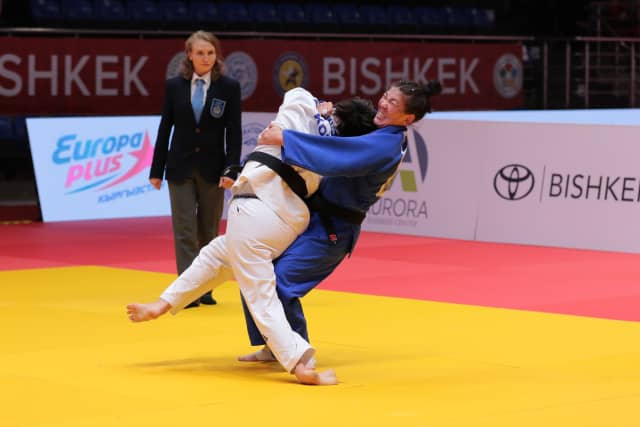 After the first 4 contests the scores were even at 2:2, but then the Korean team took the next two wins to ensure they were the mixed team champions.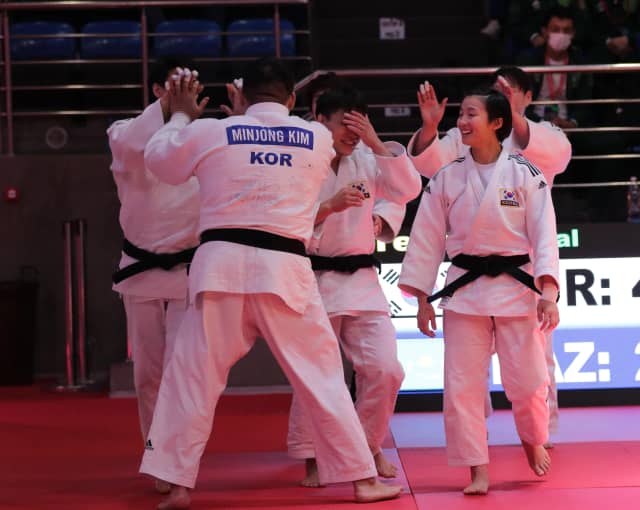 Final results:
1. Team of Korea
2. Team of Kazakhstan
3. Team of China
3. Team of Uzbekistan
5. Team of Turkmenistan
5. Team of Kyrgyzstan
The event ran smoothly and produced some passion-fuelled judo, showing how much the judoka could invest in fighting for their countries.