Historical day for Judo Canada and the three Canadian athletes pocketing a medal on day one of the inaugural Montréal Grand Prix. Jacob Valois (-66kg), Jessica Klimkait and Christa Deguchi (both -57kg) got bronze, silver and gold respectively. The latter two battling it out in a Canadian clash in the final.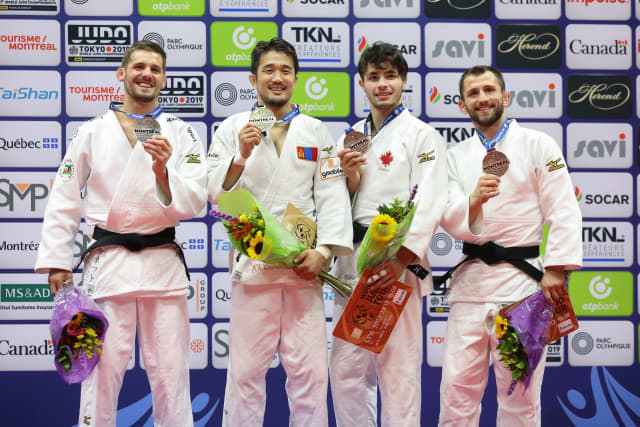 "We were hoping to hear the National Anthem today and it really worked out," said Judo Canada CEO Nicolas Gill. "The day even ended in an all Canadian final. But I'm happy also very to see Jacob Valois, one of our young and promising athletes, winning bronze. Jacob had a great day and a good run. He was strong enough to secure the bronze. It's his first World Judo Tour medal. He's a first year senior, so it's great to see with a good crowd cheering for him, definitely a nice moment for us."
So far so good for the Judo Canada CEO. "First day completed. No major issues with the organization and three medals. It's the best of both worlds," ends the IJF Hall of Famer.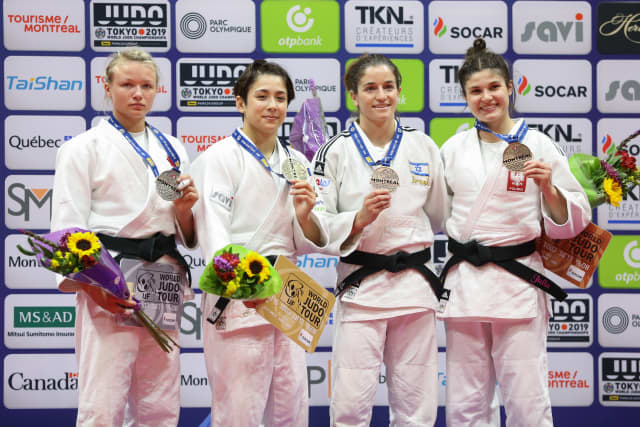 "It's definitely a neat experience standing on the podium in Canada," says Jessica Klimkait, who pocketed a silver medal. "I obviously wished I won another color. We're having those Canadian clashes often on the international circuit. It's not a big surprise for me. It's hard competing against a compatriot. Especially with just one Olympic ticket in the weight category at stake. Obviously that's always in the back of my head. It's motivating and frustrating at the same time. I just have to keep a straight path towards my goal."
A major tournament on home soil really appeals to Jessica. "It's very beneficial. No jetlag, we can continue our normal training schedule and of course the fans in the arena," adds the silver medalist.