Elnur Shukurov, also known as Ashraf Oglu (The son of Ashraf) has passed away at the age of 47, after contracting Covid-19. Hospitalised since September, eventually nothing could be done to save his life.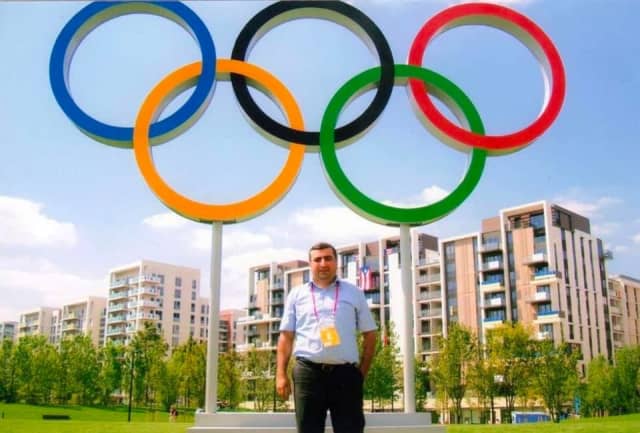 Born 19th June 1974, he was a very well known and appreciated character of the Azerbaijan Judo Federation, where he occupied the position of Deputy General Secretary, Head of Press & Media Department.
Elnur studied at the Baku State University in the International Law and International Relations faculty. He was married with two children, a son and a daughter. He was also one of the most famous sports journalists and sports commentators in Azerbaijan, especially within football. He animated the first sports entertainment tv programme 'Sport Digest' on national television.
Years ago he was the first local journalist to interview IJF President Marius Vizer during his visit to Baku. During his career, Elnur attended many Olympic Games from Atlanta 1996 to the Tokyo Games more recently and visited more than 100 countries.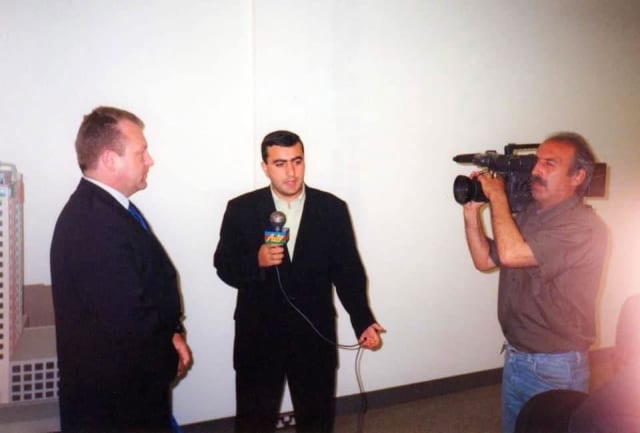 An ardent fan of Liverpool FC, the motto of the club 'You'll never walk alone' became his own motto. Beyond the facts and the great professional, Elnur was a friendly man, always keen to help people discover his country. Always happy and smiling, he would help everyone to solve problems in a gentle way. As media relations for many events, including the Baku Grand Slam and the World Championships in Azerbaijan, he also accompanied the IJF filming team during the recording of the Judo for the World production.
Pedro Lasuen of the IJF Media Team had the chance to work with Elnur. He told us how the sad news of his death made him feel, "Elnur's calling card was a dazzling smile, borderless humour and a deep understanding of human beings, their weaknesses and their virtues. Elnur was, above all, a good, generous and patient man. With him everything was laughter, even in bad times, because as always he said 'no problem, we will find a solution.'
A lighting problem? No problem. A weak internet connection? Transport? No problem. Is the hotel restaurant closed after a long working day? No problem. Elnur was always there and always responded in the same way, fixing all the problems, the inconveniences that arise at all times. Organising an international tournament is not an easy task. Elnur made things flow naturally and put the necessary patches in the right places, always smiling, never nervous, stress was something unknown to him. That was Elnur, a constant, discreet support.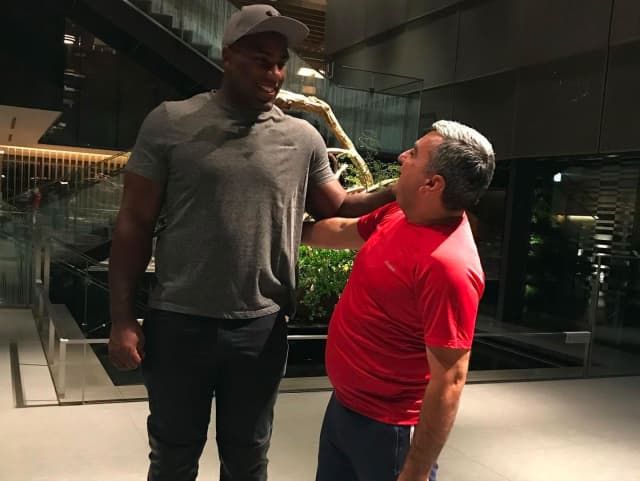 He always showed up at the right time, like he knew when and where he had to be. He talked about everything, listened and did not judge. He was the friend you see from time to time and it seems like yesterday. He was an extraordinary guy.
We have a problem, Elnur, a huge problem that you can no longer fix, because you left and did so too soon. The best always leave young, as if someone somewhere wants to remind us, in the most painful way, that our lives have an expiration date. You are not here now to give us a hug when we are exhausted or teach us about the culture of your country and its splendid gastronomy. We will no longer be able to talk about judo, football, music or politics. You liked everything, especially being around friends.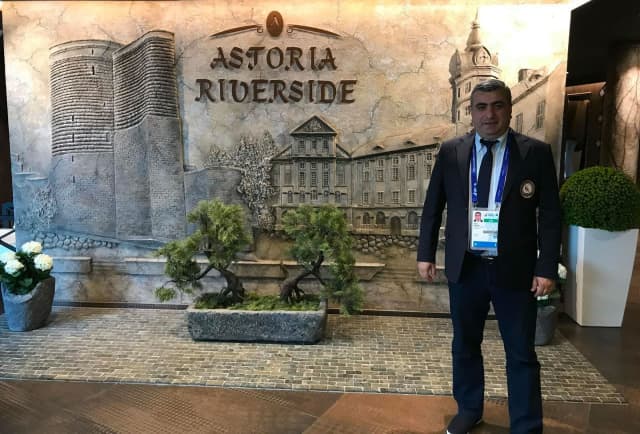 Dear friend, we will see each other again and if you are really watching us wherever you are now, you know that we will continue to do the same, although nothing will be the same because you are not around. Rest in peace brother."
Elnur Ashraf Oglu, will be deeply missed among the judo family, in Azerbaijan and in the world. We present our deepest condolences to his family and friends. Dear Elnur, you will never walk alone.