Japan is relatively spared from the COVID-19 pandemic. A state of emergency has been in effect throughout the country since 7th April and mandatory lockdown was only imposed since 16th April. The -57 kg world champion Christa DEGUCHI, who wears the colours of Canada but lives in Japan, tells us about her daily life with her two cats.
First question, where are you now and how are you?
I'm confined to my small apartment in Yamanachi (100 km west of Tokyo, near Mount Fuji) and I'm fine!
What is your schedule since the beginning of the confinement?
I don't do much, no judo, not many outings. I stay at home and take care of my cats. I go out from time to time to run around my house, but frankly it's very limited. My schedule is not very exciting at the moment!
How do you manage to stay in shape?
It's very hard! I've always done a lot of judo, a lot of training to stay in shape, but this time is really special. I've never stayed away from the dojo for so long. I maintain myself as much as I can in my apartment. I play a lot with my cats and that's what keeps me in good spirits.
What do you miss the most?
Judo! That's it. I've always lacked free time to watch judo, so I'm enjoying that now; watching a lot of judo competition videos on YouTube and it's very instructive, allowing me to compensate a bit.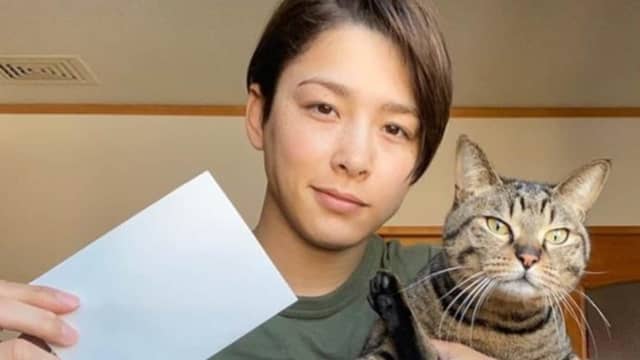 Do you really miss judo, competitions, traveling and all that goes with it?
Yes. I remember after the Grand Slam in Paris, I told you that I didn't really like judo, because it was a very hard sport and I didn't have much fun in competition. (cf interview with Christa D in a "Coffee with Celine" https://youtu.be/lVdF0-I0i4M). I've changed my mind! Right now I realise how much I miss judo and how much I love this sport! It's almost a revelation and it's cool isn't it?
How are your two cats, Tuna and Mayo, since the beginning of this confinement?
They're doing great, they don't care about Coronavirus! They play all the time and frankly they make me happy. They're really helping me through this complicated time. I don't live in this isolation very well, not seeing anyone, just a few exchanges with my friends, it's hard. However, with Tuna and Mayo I feel better and they help me to keep my mind at a good level. They are very precious; my cats are my best doctors!
One last question about the Tokyo Olympics postponement: what do you think about it ?
Before the official announcement of the postponement, I was in a state of shock because Canada had announced that it would not send any athletes to the Olympics if they took place. Today I'm really relieved that Japan will be able to host these Games, that I have one more year to prepare. I will be able to be even stronger. I have one more year to progress and sharpen up. That's very good news.