Double Olympian and Olympic bronze medallist (LA 1984) Neil Eckersley (GBR) has become a renowned artist. If we need any reminder of that, the fact that Neil was recently interviewed by the World Art News (WAN) is clear evidence of his success.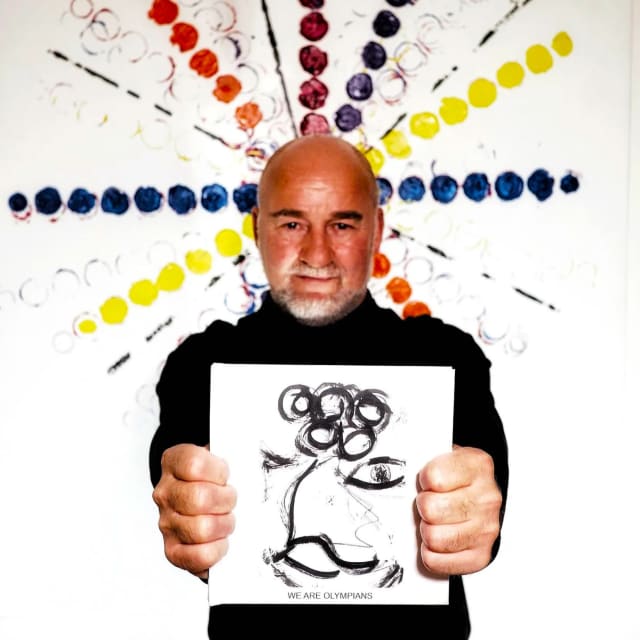 The World Art News (WAN) is the premier source of information regarding valuable art, antiques and collectibles, with a focus on high-end artworks, luxury, wealth, sales, prices, and artistic discoveries. Their expanding readership spans across every continent and comprises art influencers, top-notch reporters, renowned artists, esteemed collectors, affluent investors, professional dealers, gallery owners, museum curators, history experts, recognised connoisseurs, and art enthusiasts from all walks of life.
During his last exhibition, Neil delivered an important message to raise awareness about fighting dementia through visual art. In the exclusive interview he gave to WAN, he explained why and how his passion for both sport and art helped him to transcend artistic boundaries.
Neil was raised in a working-class environment near Manchester in England. This is where he discovered his love for judo at a young age. However, it was a profound personal tragedy, the loss of his older brother, that ignited his passion for visual art. Neil's artistic expression not only became a form of therapy but also a powerful means to advocate for dementia awareness, a cause close to his heart after witnessing his father's struggle with the disease.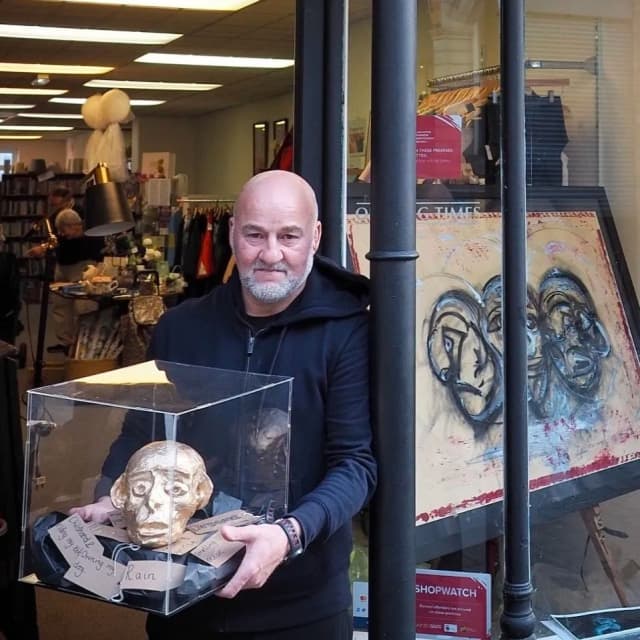 "I grew up near Manchester in a working-class environment. Both my parents were hard-working and provided everything we needed for a happy childhood, for both me and my older brother, Paul. I was always drawn to art and sport because I have dyslexia, which was only diagnosed in my adult life. It was a form of escapism from a state education system that, at the time, did not meet my needs.
I started judo purely by accident. I attended one of the taster sessions in a local judo club. My first coach, Phil Massey, was amazing. His kind and supportive attitude towards me were different from what I had experienced before. I was a difficult and challenging child but Phil showed me respect and saw my potential. From that first day, I became totally dedicated to the sport of judo. I then decided to train full time, competing in major events with great success. I was selected for my first Games in 1984 in Los Angeles. I wasn't really expected to win a medal; I was just there for experience. I went on to win an Olympic bronze medal which, at the young age of 19, was an outstanding achievement and a memorable event that has stayed with me forever.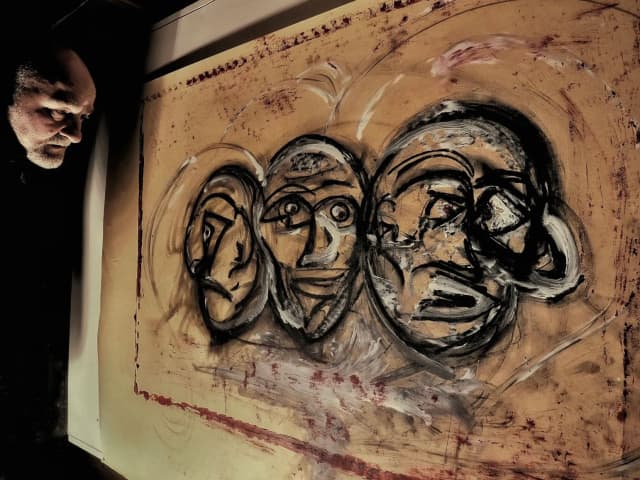 Then I became an artist because of a dramatic event, the sudden death of my older brother. He was my hero and protector. I wasn't coping well with the loss and it was suggested that I find something other than sport to occupy my mind. Luckily, someone bought me my first easel and acrylic paints and that's when I started to paint. At first, the act of painting was therapeutic and helped me express my emotions. My brother would be very proud that I have managed to turn a difficult situation into a positive art career. My artwork has been exhibited all over the world, including major commissions by the International Olympic Committee and the International Judo Federation.
My latest body of work entitled 'I Know You're in There' is a reflection upon my experience of my father having dementia for 5 years and who has just passed away. Dementia is a terrible condition that not only affects the patient but also the family and the wider community. To see someone who was your rock and hero slowly disappear right in front of your eyes is truly devastating. My aim for the body of work is to spark a conversation about dementia. It consists of a piece called 'It's Not A Laughing Matter,' which is a triptych piece. It is a spin on the title because even though my father had his difficulties, we laughed every day when I visited the residential home. He had an infectious laugh could fill a room."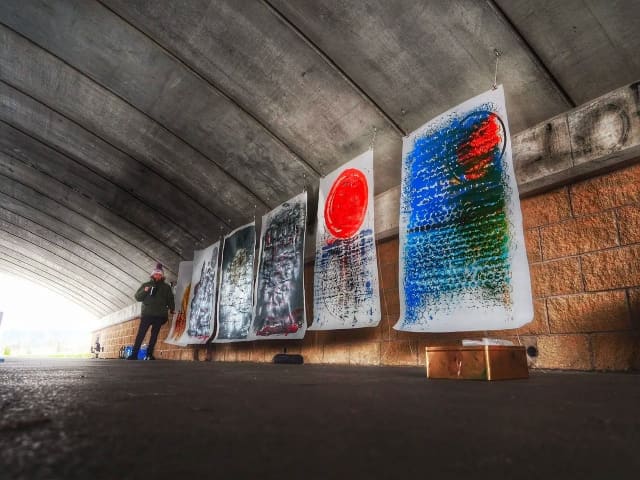 Neil's commitment to using his judo background and his artistic approach to life helps him to raise awareness of difficult social situations. The challenges he has been facing in his life as well as his successes are assets that he uses everyday to help others.