At the end of August, for eight days, the Nippon Budokan will become the temple of judo, a function for which it was designed and built. It was then to house the judo tournament, when our sport entered the programme of the Olympic Games in 1964.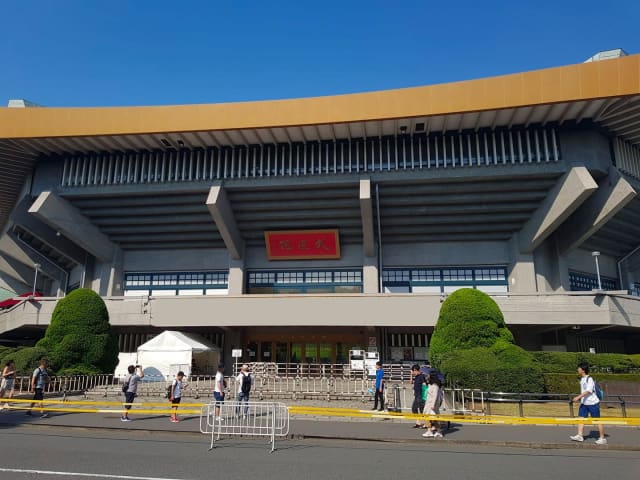 Nippon Budokan, often shortened to simply Budokan, is an indoor arena located in Chiyoda, Tokyo, Japan. This suburb consists of the Imperial Palace and a surrounding radius of about a kilometer. As of May 2015, this part of the city had an estimated population of 54,462 inhabitants, and a population density of 4,670 people per km², making it by far the least populated of Tokyo, but also one of the lungs of the city.
The emblematic octagon building, which is 42m high and can accommodate 14,471 people, was originally built for the judo competition in the 1964 Summer Olympics, hence its name, which translates in English as Martial Arts Hall. Its primary purpose was to host martial arts contests and at the end of August that will be exactly the case. Since its inauguration, the Budokan has also hosted numerous other sporting events such as the 1967 Women's Volleyball World Championship as well as musical concerts, like Tina Turner in 1985.
But the famous Beatles were the first rock group to play in the hall, back in 1966. Another important date was when the Swedish band ABBA ended their last tour in Tokyo. Their final show, on 27. March 1980, was the last live concert they did together. The Budokan hosted several other international artists such as Bryan Adams, Bob Dylan, Eric Clapton, Cheap Trick, Dream Theater, John Hiatt, Kiss, Mr. Big and Ozzy Osbourne.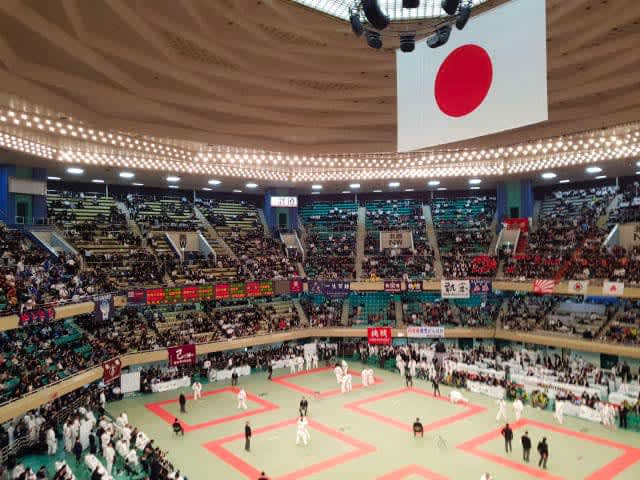 But even though the Nippon Budokan regularly functions as a venue for big musical shows, its primary purpose was and is for martial arts. Regularly it is used for the national championships of the different branches of the martial arts (judo, kendo, karate, aikido...).
On the occasion of the 2019 World Championships, the Budokan that will host the Olympic Games next year, will be tested in all its aspects in the same configuration that will be used in 2020 and in the same competition format as the Games. But beyond the historical and technical details associated with this iconic building, it is guaranteed that all the competitors, organizers, spectators and guests that will be present in Tokyo in a couple of weeks, will all have a special emotion to enter this judo temple where in 1964, a certain Anton Geesink (NED), propelled judo on the international scene by winning the Olympic title in front of the Japanese armada. Other legends will be written at the end of August in Tokyo.