On the 14th of September 2018, The World Food Programme team (Nonhlanhla Xaba and Fortune Maduma) paid a very healthy visit to the Judo for the world dojo under the International Judo Federation in Hillbrow, Johannesburg. The club consists of Judoka from Angola, South Africa, Congo DRC, Somalia, Congo Brazzaville and Uganda, Nigeria, Ethiopia, Zambia, Zimbabwe and Italy, represented by the IJF Coach Roberto Orlando. More than 20 Children from the dojo and from around Hillbrow, participated in this workshop as it was inclusive to the public as well. We (Judo for the World Hillbrow) believe that every individual deserves a healthy lifestyle.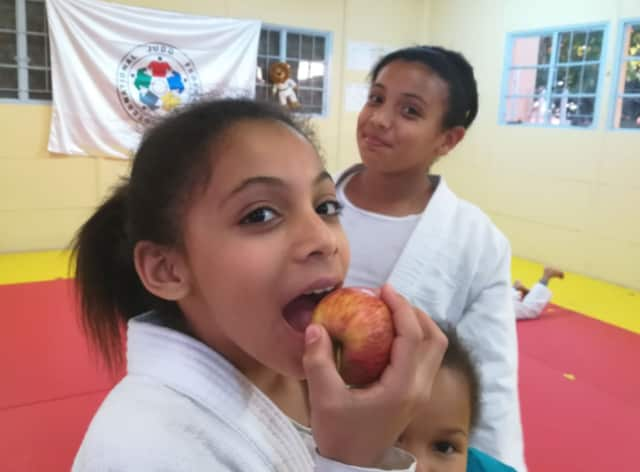 It was an awareness event where we all came with the same purpose: To learn how to live healthily and to implement it in our daily lifestyles. "Good athletes develop their bodies through good nutrition which is very important for each and everyone of us".
The main aim of the workshop was to: • Sensitise kids regarding foods that are unhealthy for their health; • Introduce them to healthy uptake behaviours; • Give them the tools on the way to create a healthy and balanced meal. • Have innumerable fun and revel a healthy snack!
This workshop was very good for the children as they got to interact on the topics that were brought up by the WFP team. The following are some of the topics that were touched upon: • Healthy eating basics, which was the food pyramid that illustrated the portions that each meal should have of each nutrient or type of food. • You like it…but this is bad for you, was the sugar scale of the types of drinks that we drink everyday thinking that they are healthy. • Verbal exercise - make a healthy plate, this is where the children had to bring ideas of how to make a healthy plate or lunch box for school.
Last but not least, making a pledge and reading it out loud, to solemnly promise to: • Eat more fruits and vegetables • Eat whole grains • Drink lots of water • Re-think my drink • Slow down on my sweets • Be active!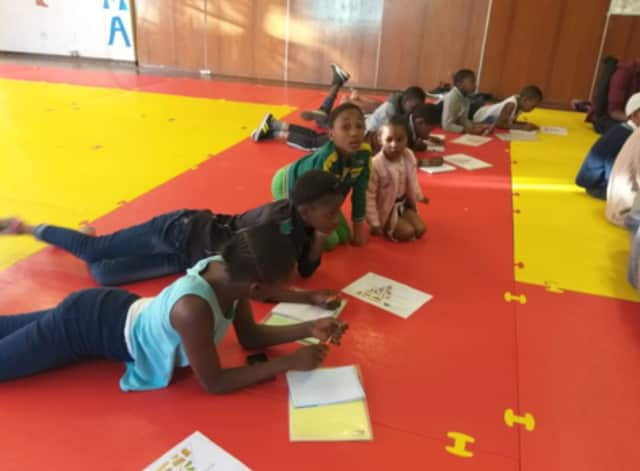 The comments that came from the audience (the children) were very positive and showed that they were really excited about the challenge that they were up for.
They really enjoyed the workshop, thanks to Sensei Roberto Orlando for connecting us with this influential team, and thanks to our team (Mr Eesa Sheriff and Carmi Bagenda) for having a hand in the success of the workshop.
Judo Hillbrow appreciates and respects the World Food Programme for all the hard work that they are doing to change lives everyday. Once again thank you World Food Programme!
Article prepared by the Judo for the world dojo