Carlo Knoester, IJF Referee Supervisor in Tbilisi, has stepped forward to offer a technical analysis for day 2 of this exiting grand slam. His vast experience, including being an Olympic referee himself, is drawn on to pick apart some of the main points of the day.
"It was good, clean judo today, especially in the -63kg and -70kg categories, with particularly smooth transitions. 90% of contests were won with positive scores and only 4 contests from the women's groups finished on penalties. When compared with the lightweight men from yesterday, where there was a huge number of golden scores, the stats are clear and the power has been employed expertly today. The golden scores were short too, with wins coming from fast positive scores."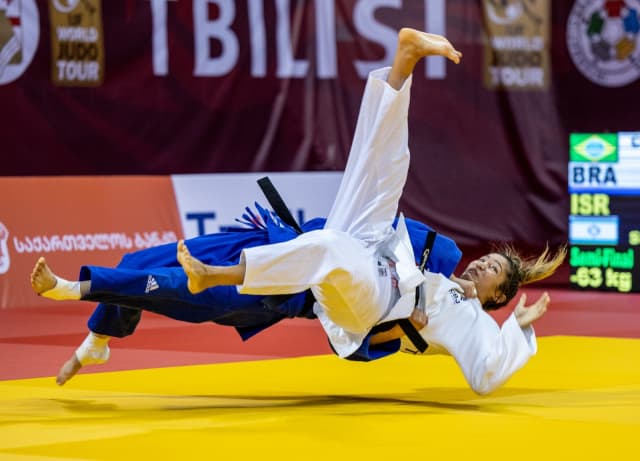 "In the first handful of fights we saw the full range of wins from osae-komi, shime-waza and kansetsu-waza, as well as throws. There was a particularly high percentage of shime-waza wins."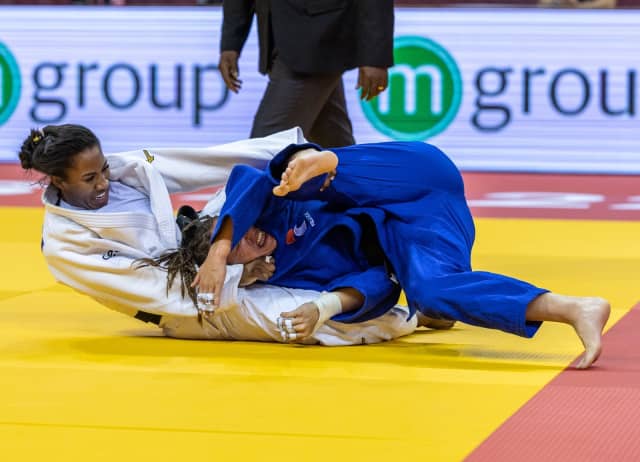 "The women all went out to win, no stalling at all. These are mostly up and coming youngsters, with a few older Brazilians thrown in. It's not quite Olympic Games qualification time yet and the youthful willingness to take a chance and go for the win for a full ten points is great to see. Long may it continue towards Paris 2024."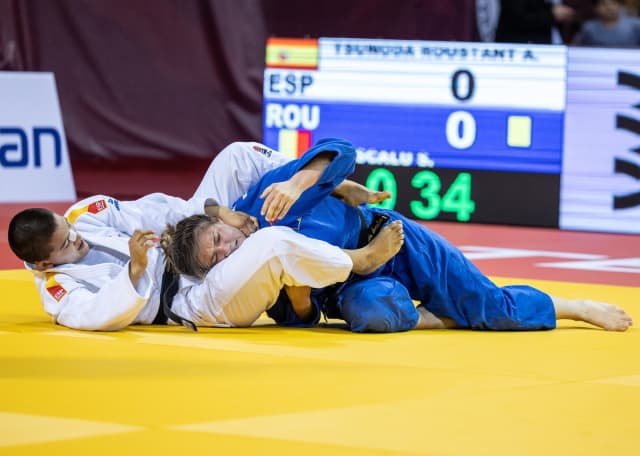 "In the men's weights, in general there was a Georgian domination, albeit with the young Japanese and Korean breaking through. At -73kg the Japanese judoka had fantastic ashi-waza and I saw him execute one of the best tsubame-gaeshi attacks I have seen in years. That was even enjoyed by the judo fans here although with the strong entry from the Georgians we are really enjoying the local patriotism; it's fun.
A surprise came when Lombardo (ITA) lost by waza-ari after putting two hands down behind him to brace against a strong attack from Pelivan (MDA). The standard replay didn't quite pick it up but new technology being used here, with a higher frame rate per second, showed clearly that there was a moment with the two hands down and that determined the score. He lost but it was another great contest."
The IJF IT Team and the Refereeing Commission are working closely together to ensure there is always evidence on which to base the decisions and the technology in Georgia is providing that, in the most up to date way.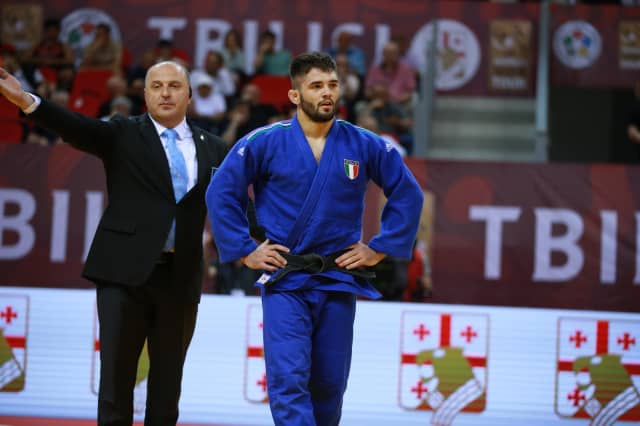 Today's explosive judo, deployed universally through the categories, has been a joy for spectators and organisers alike. Day 2 brought variety, excitement and very high standards, with nothing missing, making it a fantastic day for all.
More of the same tomorrow in the third and final day of the Tbilisi Grand Slam.