In top-level sport, perhaps more than anywhere else, there are important steps to be taken, steps in life which, at the end of a sporting career, before entering a new life, make it possible to make an uncompromising record of an athlete's successes and failures. Two competitors have left their mark on world judo in recent years. Two champions who, even if they are not yet at the very end of their careers, are already projecting themselves into the future, while remaining with both feet firmly anchored in the present.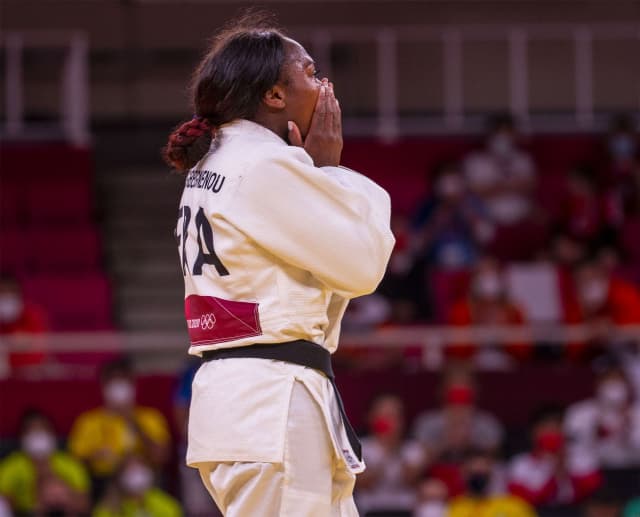 In just a few days we have learned a lot about Clarisse Agbegenou and Teddy Riner's next steps, the two French flag bearers who between them have collected 15 world championship titles and 5 Olympic titles (individual and team).
Obviously, since Tokyo last summer, we have been asking ourselves the question: are we going to see them again on the tatami? Both, individually and separately, confirmed that the answer is yes! Clarisse revealed it to us directly during the interview she gave us a little while ago in Portugal and Teddy also confirmed it during a video interview he gave to the magazine l'Esprit du Judo.
So of course a lot of things can still happen between now and the 2024 Paris Games, which is their big goal to come and which will undoubtedly be the last stage of their incredible careers. The first announcement concerns Clarisse Agbegnenou, who yesterday revealed that she is pregnant. "It's something I've been looking forward to as a woman. So, I'm taking a break from my judo career but don't worry, I'll be back for the 2024 Paris Olympics." Things are said; the plan is ready.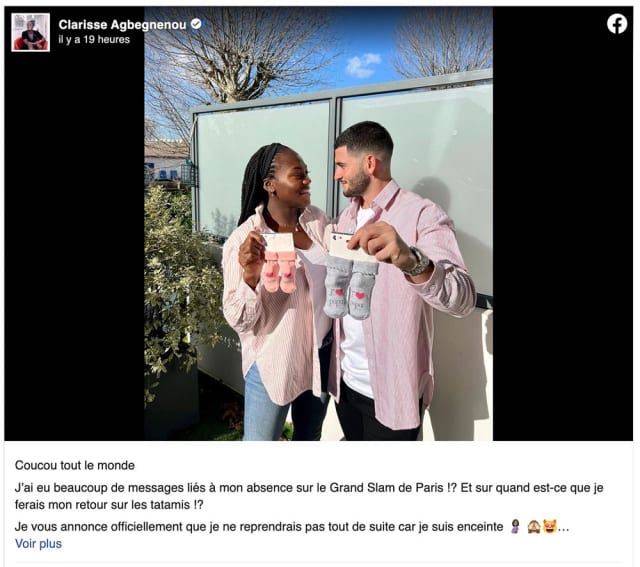 In a way, we are already a little nostalgic because we know that we will not see her on the tatami in the coming months, but what a joy to know that she is about to open what will be, without doubt, the most beautiful page of her life. We obviously wish her all the happiness in the world and we look forward to her return. It won't be easy, that's for sure, but it promises to be beautiful.
For his part, Teddy also announced it, that the post-Olympic Games break is over and he is back to training because he wants his third individual Olympic title. It would be very disrespectful of anyone to suggest the immense champion that he is failed in Japan because to come back with an individual bronze medal and a mixed team gold medal is anything but a failure. But we accept that a third individual title, one that he wants to win in Paris in 2024, would be absolutely extraordinary and would make hime forget that in Tokyo he didn't get it.
For this, the champion can not rest on his laurels, because in recent years, competition among heavyweights has made great progress. If before most of his opponents did everything not to fall, they now do everything to win. This is a big change which has resulted in some defeats of the French giant.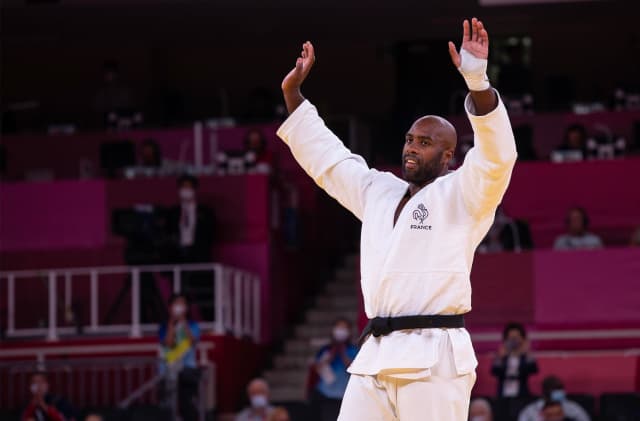 Always in the 'Spirit of Judo,' Teddy days that he is starting to prepare himself and he has never strayed too far from judo or physical training since Tokyo. We could therefore see him again on the tatami from the Budapest Grand Slam this coming summer. To think about: if the desire is there, why not arrive at the World Championships in Uzbekistan? That could be a lot of information to digest, especially for his opponents.
Teddy is no longer the dashing young man that nothing could stop. This is perfectly normal. He ages while having accumulated a maximum amount of experience, which will always be there to compensate for the lack of novelty.
What is perhaps most important, is that Clarisse and Teddy, both of them say, "We want to have fun above all." That's all we can wish for them. For us, spectators of their exceptional careers, we can rejoice in knowing that sooner or later we will see them again, probably changed, transformed for sure, but always the same. In the meantime, we wish them good luck!