The second day of competition in Baku offered the Azerbaijan Judo Federation the opportunity to celebrate some of their best athletes, who decided to retire from competition just recently. This is always an emotional moment for the public, who have been following their performances for many years.
Rustam Orujov, Orkhan Safarov and Mammadali Mehdiyev were under the spotlight after having achieved the highest results in international judo arenas. Today they decided to say goodbye to sport competition and they must be thanked for everything they did.
Throughout their sports careers they have demonstrated dedication, perseverance and loyalty to the values of judo. To award and recognise them, another great champion was invited on to the tatami, Olympic champion and today Vice-President of the Azerbaijan Judo Federation, Elnur Mammadli was the host of the ceremony.
For each of the champions, a video was shown to the public. It began with Rustam Orujov, Olympic and world medallist and European champion. What will be the future for Rustam Orujov? It is still to be decided but we might find him in Japan soon, as he is excited to go forward with judo in a different way and spend one month studying judo in Asia.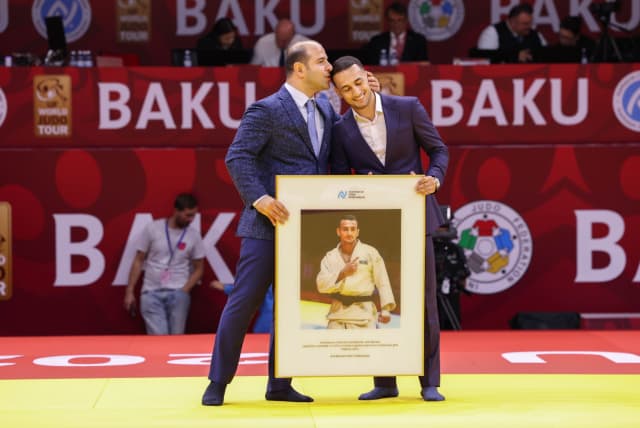 World and European medallist, Orkhan Safarov joined Orujov and said, "I don't know what I will do yet but I know that I will take what I learned from judo with me. It was a difficult decision to make but I know that I will be able to give an opportunity to a younger player now." Orkhan Safarov had previously declared, "I am a late sleeper and not having to wake up for training early is the best part!"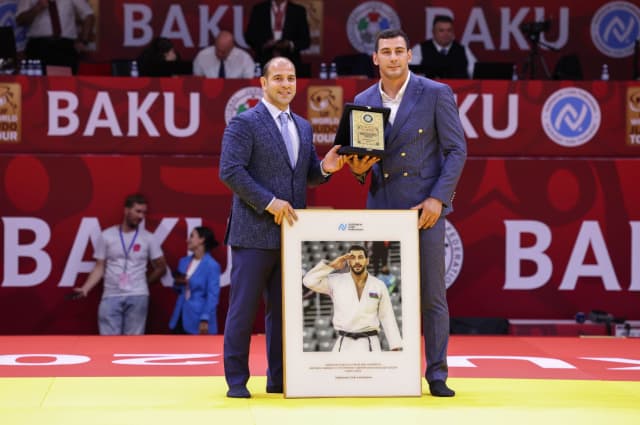 The last athlete to be awarded was Mammadali Mehdiyev, winner of medals at the international level.
The Azerbaijan judo family thanked their champions and wished them success in their future activities.