They are, so to speak, from all over Africa. But for once, for months, sometimes for years, this trip was a choice, even a gift. For two days, Judokas refugees from Meheba (Zambia) and Dzaleka (Malawi), where the IJF conducts Judo for Peace programmes, gathered on the tatami of the Lusaka Olympic Youth Training Center in Zambia.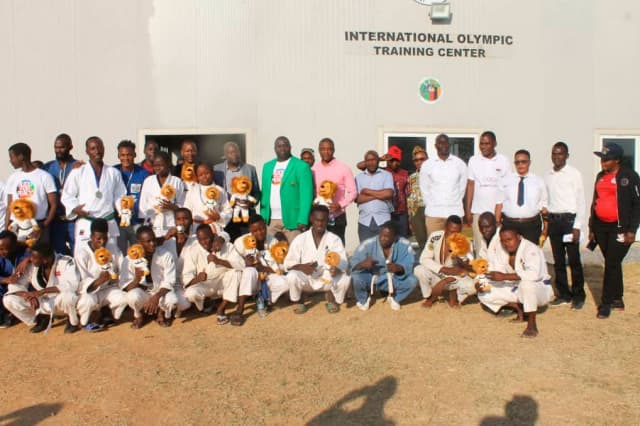 Alfred Foloko, President of the Zambian Judo Federation and of the National Olympic Committee of Zambia said: "On behalf of the Government and the people of Zambia, It is my great pleasure to welcome you to this Judo international Friendly Tournament. This is a time when we pause to celebrate our sports diversity and shared our achievements in Meheba and Dzaleka through the Judo for Peace initiative.
"On 19th November, 2016, the Judo for peace programme was officially launched in Meheba Settlement. Since then, Judo has undeniably made a significant impact on the ground. In the past, most people have not used sports to solve community problems, where it can definitely make a big difference to help communities that have suffered.
"I refer to the vulnerable refugee community that face a number of dire problems. To mention a few, through the Judo for Peace programme, we have seen a lot of participation from the community, notably, the only sport with a higher participation of girls/women. This has reduced the risk of Sexual and Gender Based Violence and also has reduced the youth engagement in risk behaviors that would compromise their wellbeing.
"The initiative has also created recreation in Meheba as it is highly celebrated. Through judo, co-existence has occurred at all levels as it has fostered mutual understanding among the refugees and the host community.
"Today, judo shows the harmony and Peace that Zambia and Malawi have been enjoying for a long time, emanating from the Federation of Rhodesia and Nyasaland.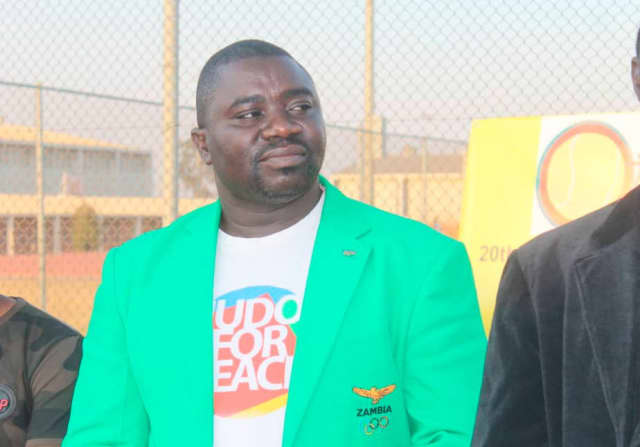 "This is also a time when we 'Press pause Button' in order to reflect on our efforts to ask ourselves,'How can we do it better and spread it across all the settlements. Therefore, our government is appealing to Zambia Judo Association to establish Judo for Peace Across all settlements towards the same goal of peace and harmony.
"We can all do something to spread the Judo for peace values as it adds up to the peace we are enjoying in our countries. Truthfully, we may not stop instabilities many countries are facing, but we can promote peace through mutual understanding.
"As President of the Zambian Judo Federation and of the NOC of Zambia, I would like to thank our counterparts from Malawi for taking time off their busy schedules to come and attend this very important tournament. Further, a big thank you to the Zambia Judo Association and all its active members, the UNHCR, the Norwegian donors (Norwegian Olympic Committee and Judo for Fred), participants, refugee camps staff, partners, stakeholders and friends who have ensured that this tournament is a success.
As once said by the Persian Poet, Jalal Al-Din Muhammad Rumi, "There is a voice that doesn't use words, Listen". So let us all support this powerful instrument of Peace today."
Thus the two refugee delegations representing a dozen African countries and now living in Zambia and Malawi, gathered in Lusaka for two days, first for a training camp, then for a friendly mixed team competition. To reach the Zambian capital, the young judoka had to go for hours on bumpy roads, but the idea of getting together and sharing the values of judo was stronger than the fatigue caused by the trip.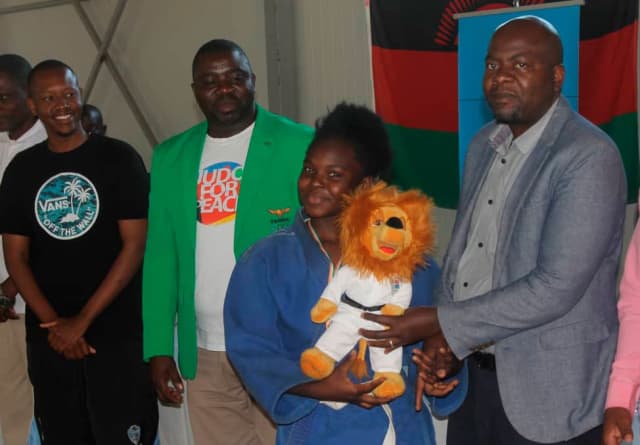 Osbourne Panda, General Secretary of the Malawi judo federation, who was also the driver of the delegation, said: "We are very thankful to the Zambian Judo Association and its President, Alfred Foloko, and to the International Judo Federation for the Judo for Peace initiative. When we'll be back home, we will sit down to study all the possibilities we have to help the refugee population.
"Judo is a sport, but is a sport that is unique, because it teaches you how to live in harmony. It teaches you how to interact with others in the society you are a part of. This is the power of judo, and this is why we came here with our refugees. It is a very unique event, in the sense that it never happened before. It never happened that refugees can travel and cross borders like that in our region for a sports event. It is very important that we have the support of our International Federation.
"Judo is a way of life, because in judo you learn those eight values that are part of the moral code of our sport. They are very important to a human being. Despite people coming from different background, from different religions, different cultures and different countries, they can share the same one country, they can share that country, which is a tatami.
"In judo, there is no race, no religion, there is nothing that can differentiate the two contestants, but their level. When athletes are competing on the mat, it is the mat that is their country. That's why their is no loser and no winner. At the beginning of the match, we do the bow, to show respect to your opponent and friend. Even if you lose, at the end, you bow again. That shows the respect, the respect that you have lost and that you were not the strongest that day. When you fall down, you raise again, and you claim your rights. In judo, we give you all the rights to participate in the sport that you want.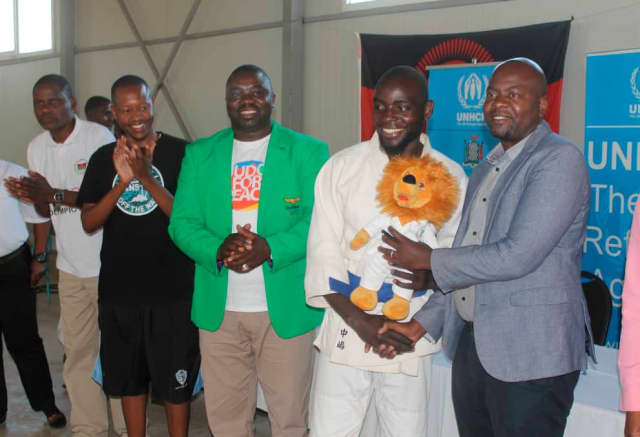 "We are very happy with the IJF Judo for Peace initiative. We are very happy that UNHCR and UN are part of it. We are looking forward to seeing those refugees one day, participating in the Olympic Games, as one family. The dream that we had, is now becoming realistic and that is fantastic. Judo is a powerful tool to change societies in terms of how we manage human beings."
But the refugees who participated in the event were probably the happiest people on the tatami. The refugees from Malawi declared: "Today, was a historical day for all of us. We are so happy to share those moments together. We are all sisters and brothers. It is so important to keep developing the Judo for Peace initiatives. We need it and it will help us in the future. Through judo, we can achieve our dreams. We have many talents in our group and they can do amazing things in the years to come. We want to invite our bothers and sisters from the refugee camp in Zambia to Malawi."
This first initiative of bringing refugees from Malawi and Zambia together will for sure be followed by others to show that through judo we can build a better world.