The year 2020 is already committed to our most steadfast memories and is the subject of documentaries, articles, research and news items. Its impact is not to be underplayed and now, as we approach a resurgence of normality we can see where hard-working heroes have been plugging the gaps in our lives, living by courage and strategy and refusing to give in to the worst of the year just gone.
The President of the Portugal Judo Federation, Mr Jorge Fernandes, has been unmistakably progressive in his approach, brave from the very beginning of the pandemic.
"The government sanctioned us to start again in June 2020; in hindsight, a very early step forward within the pandemic, but a good step.
We began with training camps and worked hard to establish a working protocol to guard against coronavirus. In the beginning it was difficult and we had to reassess the process when Jorge Fonseca and Wilsa Gomes tested positive at a training camp in Coimbra, at the end of that first month. They went home to isolate and we were able to reset and continue our programme. Positive tests at the beginning became a useful tool. It highlighted gaps and the need for stringent adherence to protocols. The national team has had no positive tests since then."
"We have escalated the provision and now run camps for 3-4 days every week, running out of centres in Lisbon and Coimbra. All the national team members are there, juniors and seniors. Cadets who are able to juggle their school lives, also join. Usual numbers are 35 plus, per camp, but in school holidays we have had up to 170."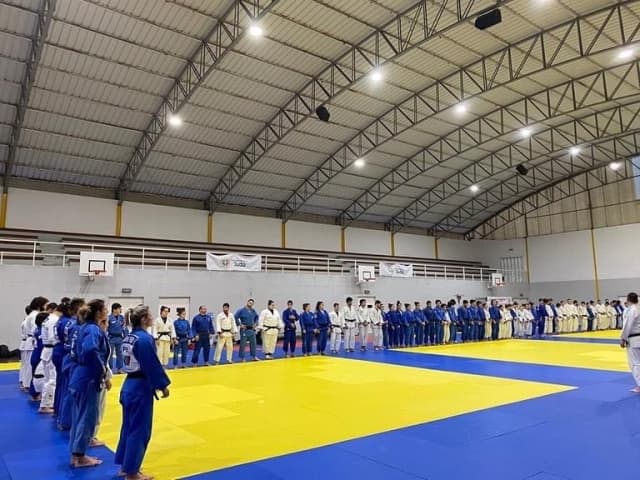 "Now we have lots of visitors, including national teams from Slovenia, Italy, Sweden, Belgium Spain, Switzerland and Brazil. Brazil planned to stay for a month but ended up staying for 70 days and were able to join us for our first competition back, which was the Kobayashi Cup in September."
That event offered the Brazilian team a chance to compete once before the restart of the World Judo Tour in Hungary in October 2020, an opportunity that was very well received.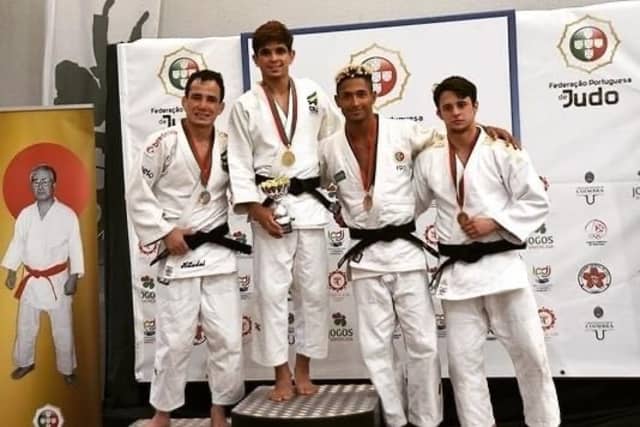 Catarina Rodrigues, Sport Events Director for the Portugal Judo Federation, said, "We have followed the international Covid protocol as set by the IJF since that first Kobayashi Cup and we have done so for every event since. It's working! We have also trialled some processes to see what else can work, for example, at the Kobayashi Cup in September, the medal winners presented each other with the medals, rather than having an extra person in contact with them. It was fun for that event."
The list of events that have been run and will be run in Portugal since the beginning of the pandemic, is growing. The Kobayashi Cup was first, in September 2020, but was followed fast by their in-house national senior event in October. There was then another break, due to managing Covid countrywide but the PJF was able to run the European Championships in April 2021, a Cadet International Open in May and they are now organising a Junior European Cup for July and then back to the 2021 edition of the Kobayashi Cup.
The really big challenge for this year, though, will be the organisation of the Veteran & Kata World Championships in October. This is a big deal! With a possible 1000 competitors and the now staple Covid protocols, it's a logistics puzzle worthy of a military plan, but if anyone can do it, even in this climate, it's Portugal. Catarina and her team are slick, precise and well-practised and Lisbon will offer a warm welcome to all who attend.
So why have Portugal chosen to push forward with such strength and consistency?
Mr Fernandes continued, "We decided that it is wise to keep the players and officials at home. Travel poses the biggest risks at the moment so if we become super proficient at staging events, then we can eliminate much of that risk for our players and provide competitive experiences at home. Running the weekly camps and regular competitions has meant even our cadets and juniors are staying fresh and strong and ready to compete. They have been training throughout.
For the national team all this training is fully funded, but for the younger ones they pay a fee until we see commitment and then we invite them to join under the same conditions as our national team members. They can earn their place. So there is some additional motivation to keep pushing the standards up.
From Christmas we started to run seminars and camps for veterans, in addition to the national team provision and now that is running once a month too, so it's a really dynamic programme, all in all."
Catarina added, "With this kind of training we really have 'team Portugal' with the age categories blurring and there's a sincere team spirit. The experienced athletes are pulling the younger ones up, everyone helps everyone. It is a great atmosphere.
For the tournaments, due to Covid, we can't have a lot of volunteers involved; it's too much risk to have people from outside in contact with our team. So, we use those training to help us instead. This means we have a new generation of trained and skilled organisation volunteers."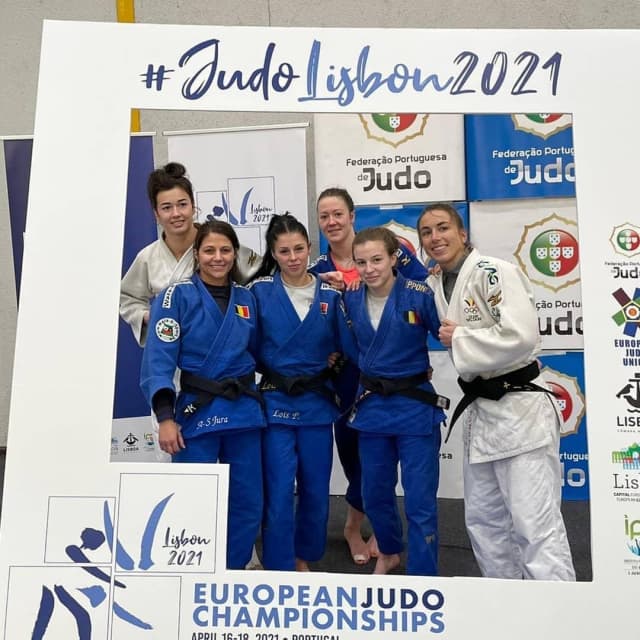 Portugal is generating more than one generation of knowledgeable, trained judoka, who can be involved as competitors, organisers, officials and beyond. This is clever! This is an impressive way to climb out of a period of global crisis, in some ways maybe even stronger than when it began. Their bravery is paying off.
Portugal's current world champion at -100kg, Jorge Fonseca competes today.
All photos provided by the Portugal Judo Federation