Judo has been an official sport of the ICSD since 2004 and is also a Deaflympics sport. "Olympic Games for the Deaf" The first championship was organized in Toulouse, France, in 2008, and the second world championship was held in Venezuela in 2012.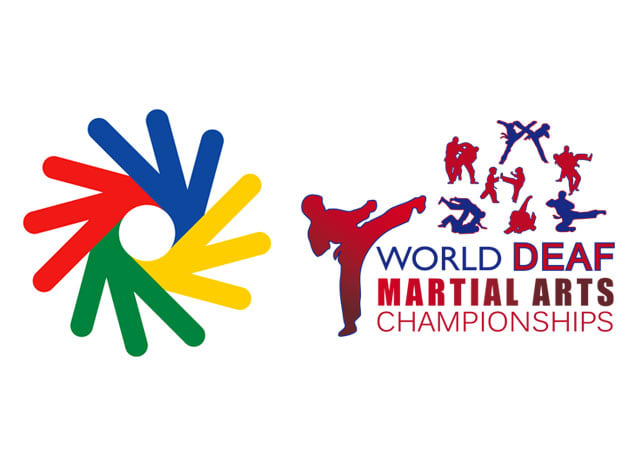 The organizing committee of the Deaf Federation of Turkey "Turkish Deaf Sport Federation" will organize the 3rd Judo World Championship along with other sports (karate, taekwondo, table tennis and beach volleyball). This will be put in the framework of the preparation of the Deaflympics which will also be held in Samsun in 2016.
Since the first edition of the World Championship in 2008, Judo for the Deaf has witnessed a positive development: increasing number of countries, increasing number of athletes.
Statistics for the three World Championships:
1) Toulouse France 2008: 15 countries - 67 judokas (judo 48 men and 19 women)
2) Venezuela 2012: 12 countries - 67 judokas (judo 48 men and 19 women)
3) Samsun Turkey 2016 (tentative): 21 countries - 108 judokas (72 men and 31 women)
The list of participating countries for Samsun 2016: Armenia – France – Kyrgyzstan – Russia – Belarus – Georgia – Mongolia – Switzerland – Belgium – Hungry – Netherland – Turkey – Brazil – Iran – Poland – Ukraine – Bulgaria – Kazakhstan – Portugal – Venezuela - Canada
Several competitions will be held in Samsun:
- Individual competition for men and women
- Team competition for men and for the first time for women
- Open competiton for men and women
- Kata competition "Nage no Kata"
For more information:
Website of the World Championship: http://www.worlddeafmartialartschampionship.com/
Website ICSD: http://deaflympics.com/
Contact:
Damien ANTOINE
ICSD Technical Director – Judo
International Committee of Sports for the Deaf / Comité International des Sports des Sourds
www.ciss.org