The President of the International Judo Federation (IJF), Marius L Vizer received a special visit from the President of Montenegro, H.E. Milo Dukanovic, during the second day of Grand Slam Hungary 2022.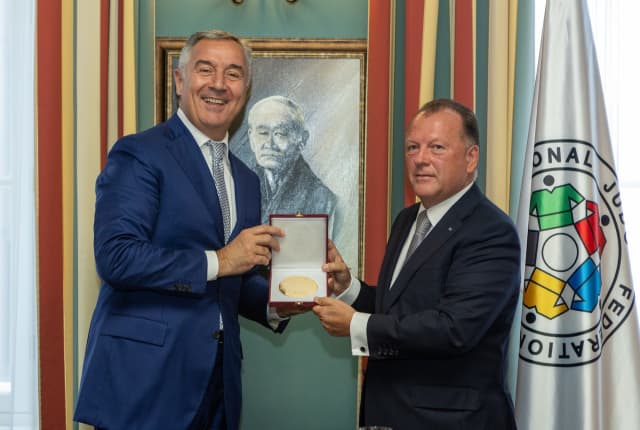 Mr Dukanovic went to the official headquarters of the IJF where he had a friendly discussion with Mr Vizer.
Immediately afterwards, the presidents attended the final block of the day and President Dukanovic presented the medals for the -63kg category.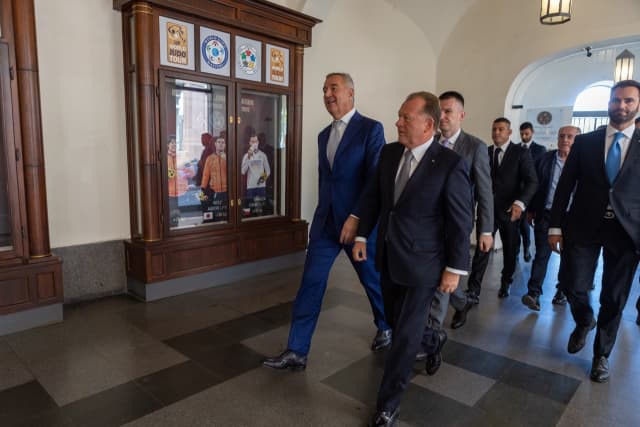 In the evening he also attended the gala dinner organised by the IJF, the culmination of which was a private concert by the international star Albano.