Grand Slam Paris always offers the judo family the opportunity to come together around its fundamental values. While some regions of the world are in the throes of deadly conflict, the first victims of such are the local populations, and at a time when the planet is under the threat of profound changes in the ecological, political and social equilibria, judo has a message to offer the world.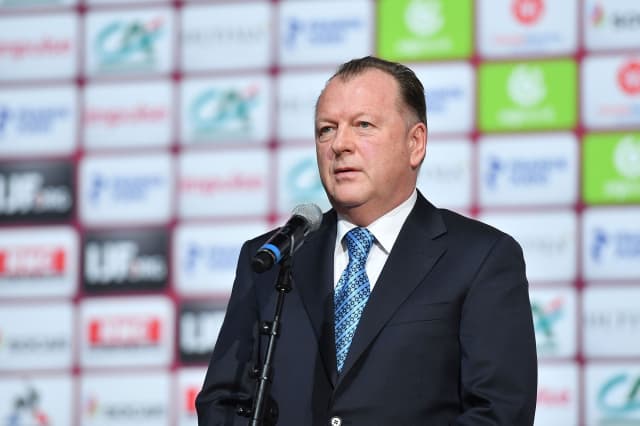 This message, carried by President Marius Vizer during the opening ceremony of Grand Slam Paris 2023, echoes words that are at the very heart of both the philosophy and the practice of our sport.
"Distinguished guests, dear judo family members, dear spectators, dear French federation and President Nomis, on behalf of the International Judo Federation, welcome all to Grand Slam Paris.
France has always been the guardian of the universal values of freedom, fraternity, equality and non-discrimination in society and in sport. That is why we always respect France and the French values.
War and politics can not divide sport and can not divide us. Sport and religion bring the most important values of society, which promote principles of respect, solidarity and peace. Sport is the last bridge, which today in the world's confrontations can be a messenger for peace and unity and can work for reconciliation. I wish judo to be always a symbol of peace, a symbol of unity, solidarity and friendship in the world.
Thank you very much to all our partners, the spectators and to the athletes for Grand Slam Paris 2023. I wish you a successful event. Thank you."